Controversial Nigerian singer, Portable, has reacted after American rapper Trippie Redd reached out to him for a possible collaboration.
The Zazu Zeh star took to his Instagram page on Monday to share a screenshot of his chat with the international music act who indicated interest in working with him.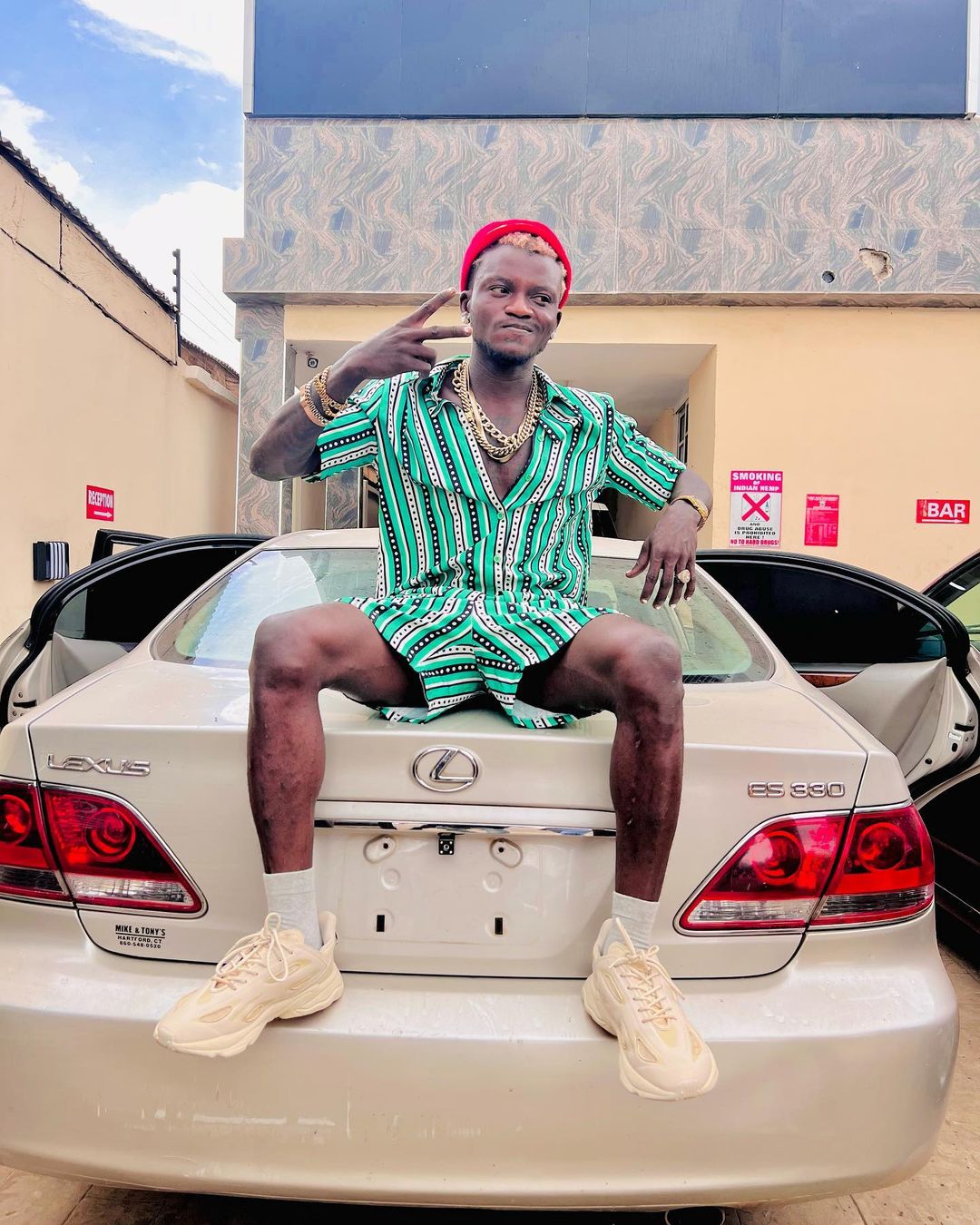 Trippie Redd who appears to be impressed by Portable's style of music had earlier posted a video of himself vibing to Portable's 'Clear'.
Utterly fascinated by Portable's talent, Trippie shared his song on his Insta-stories and captioned it, "Wow @portablebaeby".
Well, in a latest development, Trippie has disclosed that he will like to work with the Nigerian singer, Portable.
Trippie made this revelation when he replied to Portable's message thanking him for acknowledging his work on Instagram.
"We gotta work Brother," Trippie told Portable.
Replying, an excited Portable expressed his eagerness to get in the studio with Trippie for his first international collaboration.
He shared snapshots of their exchange on social media and wrote, "I've got Chorus for you. Let's give them the street vibes Zazu".
See their exchange below,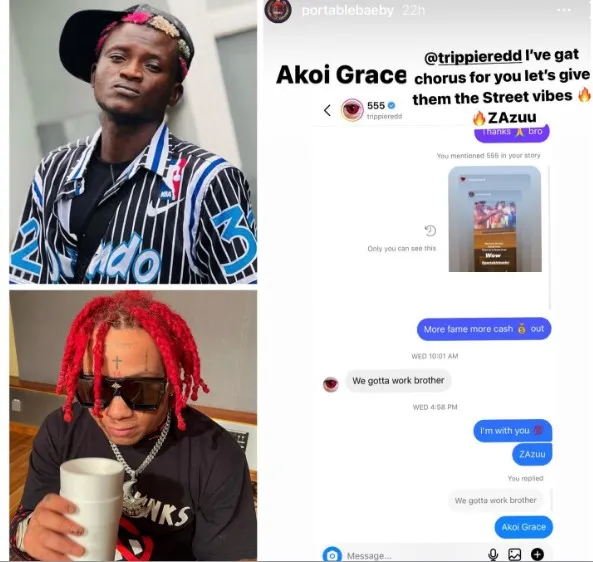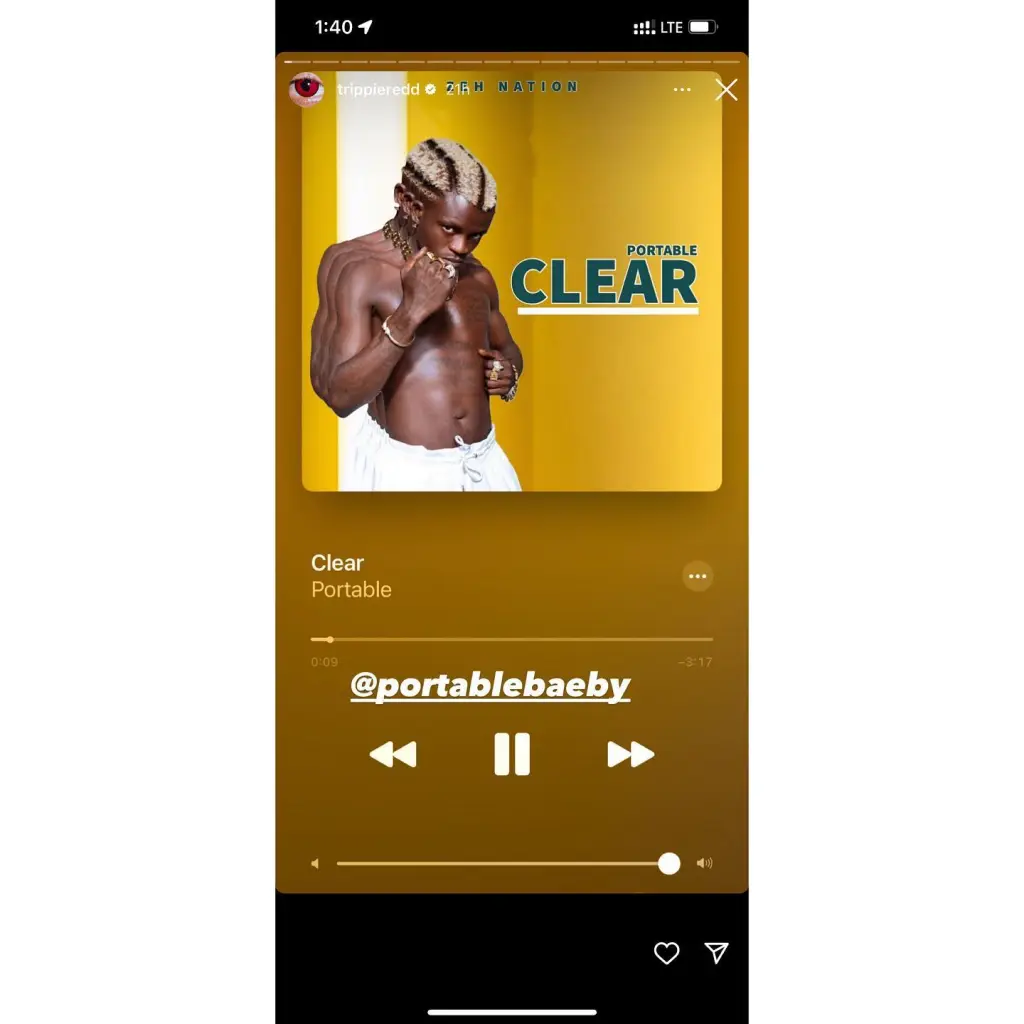 In other news, Portable has seemingly reacted to his disqualification from the Headies awards.
The singer, who bagged nominations in the "Rookie of the Year" and "Best Street-Hop Artiste" categories in the Headies, had his double nomination rescinded for threatening his fellow nominees.
The much-coveted music award was held on Sunday, September 4 in Atlanta, the United States, and the singer appeared to throw jabs at those criticizing him for missing out on the awards because of his attitude in a video he shared on social media.
In the video, Portable says he's not in competition with anyone, and warns that henceforth no one should advise him on his attitude.
He says he is a human who is imperfect and asked God to provide him with a helper that wouldn't mind his character.
Speaking further, he noted that when he faces challenges, he believes something better is coming his way.