"Girl I used to see outside my house…" – Timaya Explains Why Seeing Tems These Days Really Confuses Him
Nigerian singer Timaya is one artiste who has been doing music for a very long time and has consistently remained relevant and in the charts. A lot of younger artistes today cite him as somebody who they got inspiration from and who they too are a huge fan of. During a new interview with Cool FM, Timaya opened up about his collaboration "Cold Outside" with BNXN and his thoughts about the new crop of singers today including Rema and Tems. Here's what Timaya had to say.
**Before reading on, please make sure to like and follow my Facebook page (Jide Okonjo) so you don't miss out on any new and interesting lists, articles, and stories that I post every single day. I have a really fun page. If you like my page, you will have fun too. So what's stopping you? Like my page and let's have fun together!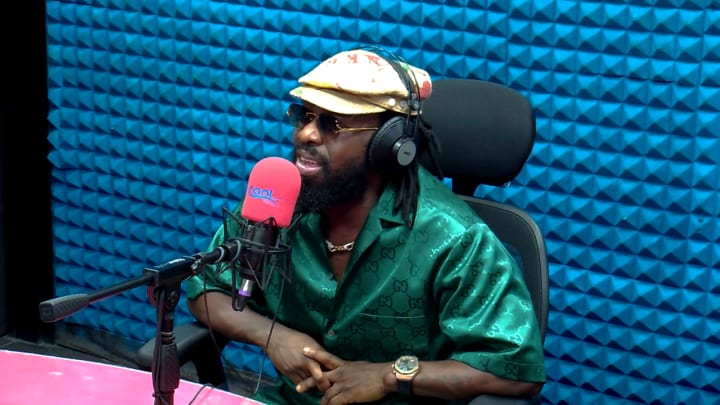 Speaking about how his collaboration with BNXN "Cold Outside" happened, Timaya said:
I was in America one time and I heard "Feeling" with Ladipoe. That was my biggest song so I loved it. So when I got back to the states I was jamming it to Willis and I was like Willis have you heard this song, that's my tune. So we went out to this lounge and someone disrespected me. I just got angry and I was like you know what? Let's go home. I said normally I don't even go outside so for me to come outside and you insult me, it's so cold outside, so many things dey my mind. I was really upset and Willis was like I don't like Papi to feel like this, he now called Buju. So Buju now came to another place where we were. I was excited when I saw him because I was a fan. The first thing he now said to me was "Papi, I've been wanting to work with you, let's go the studio." That was how we now went to the studio [and "Cold Outside" was born].
When asked "Are there any other new school artists you would like to partner with because you've worked with Buju (BNXN) and that was phenomenal. Is there anybody else you're looking at or thinking about when you think about features?" Timaya then said:
I must first of all be your fan. Like Rema, I'm a fan of Rema. Among all the young boys he's the toppest. Yes o, Rema is their dad o. I'm serious, come on you don't know? See his arms, see his dressing, like it's crazy. He's intentional, his music, his stage performance, no no no come on, and he is a fine young boy. What do you expect? That one is for guys o, the Rema.I like Ayra Starr, I like Tems. I love them. I love Tems, but do you know, I keep looking at Tems. She reminds me of someone when I was living at Abike Sulemon in Lekki Phase One. She was going to Dowen College and she comes out of my house, like the front of my house cuz she wants to see me. Those days when she was in secondary school. So I look at her. Sometimes I look at her pictures like is she the one? Maybe it's she, maybe she's not. You know when somebody will be like "ah, I'm a fan!" But look at her right now. She's a great, super duper international superstar. I didn't know she could sing you know, it's crazy!

The funny thing is that Tems actually attended Dowen College so the probability that the girl Timaya is talking about is actually Tems is really high. That is so wild how things happen in this world. What do you think about what Timaya said?