During an interview with Barcelona, Robert Lewandowski spoke about his new career with Barcelona and how he tends to improve while playing for the Spanish side.
--P Advertisement--

Robert Lewandowski also spoke about his next challenge in Laliga, and the toughest defender he has ever played with.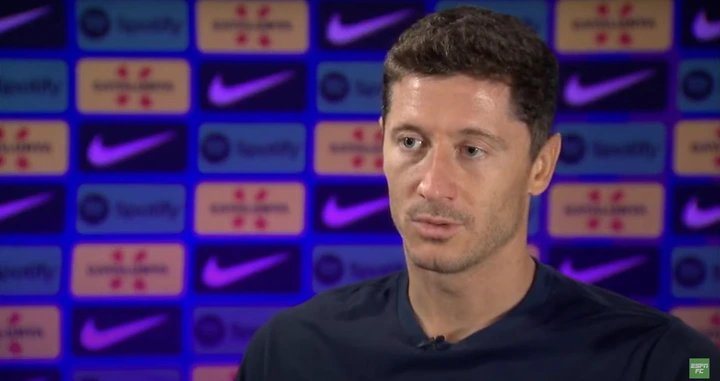 According to him, "The toughest defender I've ever played against? Sergio Ramos."
Robert Lewandowski further stated that his experience will help him settle at the club better, adding that he only needs some weeks, and he will be done.
According to him, "I know it will be easy for me to adapt to Barcelona; my experience will help. I try to talk to my teammates in Spanish, because I want to learn the language more. I still need a few weeks to improve."
"On the pitch, I want to lead my teammates with my body language; to show them that no matter how many goals we have scored, we can always score more.
ways think positive, always play forward. Always work hard. That's what I want to do."