--P Advertisement--

Barcelona will be out for vengeance when it faces Rayo Vallecano in the opening game of the La Liga season in 2022-23. Barcelona prevailed in both of their meetings from the previous campaign by a score of 1-0.
However, Barcelona went on to finish second in the La Liga standings while Vallecano finished 12th.
Barcelona has now spent more money than any other team in the world during the transfer window in an effort to win a 27th league championship, despite its gloomy financial prognosis.
It hasn't won La Liga since 2018–19, but after signing great players like winger Raphinha, center defender Andreas Christensen, and striker Robert Lewandowski, it expects to make a run this year.
Rayo Vallecano made a promising start to their first season back in the top league in three years, but any dreams of serious success in 2021–22 were destroyed by a 13-game losing run.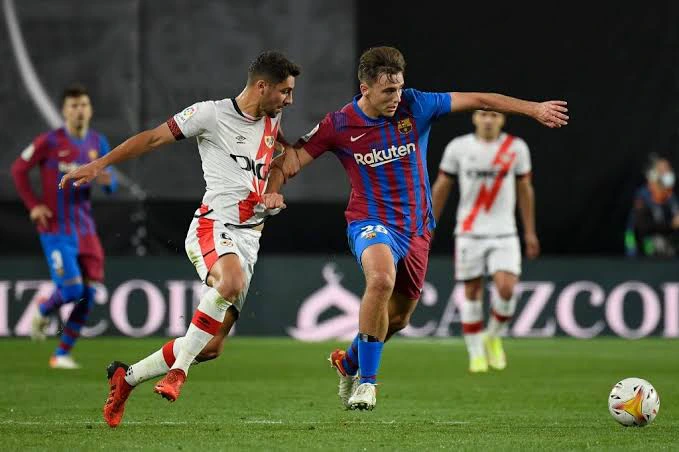 Barcelona's disastrous 2021–22 campaign resulted in the team finishing without a trophy, but this time around, hopes are high that they will contend for major honors, especially in light of their summer signings, which included a number of star players despite the club's continued financial struggles.
Andreas Christensen, Franck Kessie, Raphinha, Robert Lewandowski, and Jules Kounde have all been added to the roster.
Additionally, it's known that Bernardo Silva of Manchester City and Marcos Alonso of Chelsea are still wanted, which would make this season's transfer window truly exceptional for the team.
Barcelona strongest starting lineup.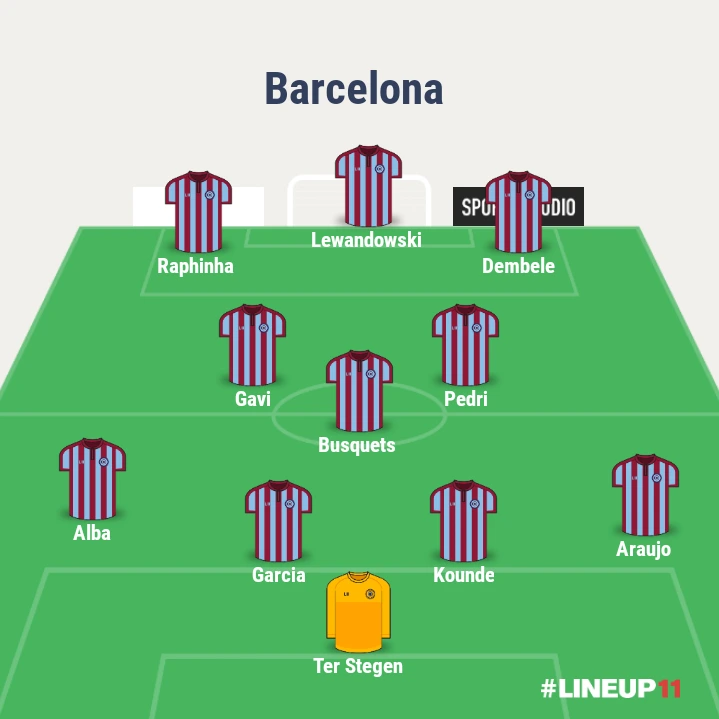 Ter Stegen; Araujo, Kounde, E Garcia, Alba; Gavi, Busquets, Pedri; Dembele, Lewandowski, Raphinha
As of this writing, Barcelona has not registered the signings of Christensen, Kessie, Raphinha, Lewandowski, or Kounde, nor the renewals of the contracts of Sergi Roberto and Ousmane Dembele.
Though various debutants are expected, including Kounde, Raphinha, and Lewandowski, the squad is certain that the issue will be fixed before the game starts here.
Apart from Ferran Torres, a Spaniard who is struggling with a foot issue, is the only member of Barcelona's team who is currently injured; aside from him, the Catalan club is in excellent physical shape.