Manchester United opened their Premier League 2022/23 season with a 2-1 defeat to Brighton. Everyone was hoping that United would make a comeback against Brentford but the reality was the exact opposite.
--P Advertisement--

United found themselves 4-0 down in the first half and failed to score a single goal as the match ended in a humiliating scoreline of 4-0.
Manchester United manager Erik Ten Hag has now spoken about his team's performance in the post-match press conference. Here's exactly what Ten Hag said: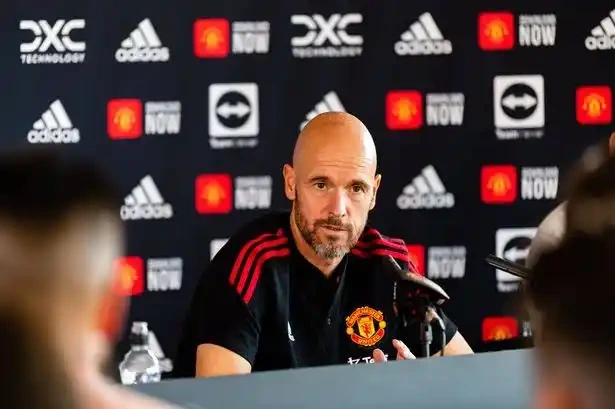 What do you put today's result down to – the tactics or the application of the players?
"I think we all have seen the game. I think Brentford were more hungry for one, and two we conceded goals from individual mistakes. You can have a good plan, but then you put the plan in the bin."
Was it a good tactical plan? United were caught out by the press many times…
"Yes, I think it was nothing to do with tactical [aspects]. The first two goals is about dealing the ball, that's one, and decisions."
You've now lost two Premier League games to traditionally smaller teams who look more hungry than your squad, how is that possible?
"We have to question that and we will in the coming hours."
The fans believe the players don't care, how do you fight that accusation?
"When the results are like this, I can imagine that feeling. It's no good that we showed that, clearly. We are to change that, we need more hunger on the pitch as individuals and as a team."
Last week you said it would be a 'hell of a job' to turn United round, how do you feel now?
"Nothing different, I think that still. It was confirmation today."
Erik Ten Hag on De Gea, Eriksen and Martinez's displays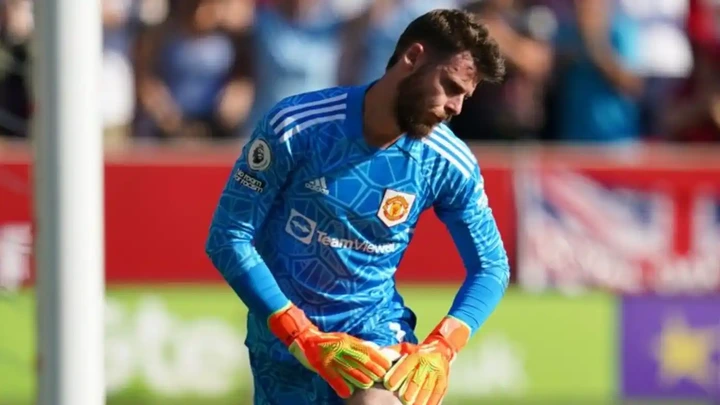 Does your system suit De Gea? Can he play from the back?
"I have the confidence that he can do it. Obviously the second goal, OK [he made an error], but I've seen already in training and the first games he can do that."
Eriksen's not played as a six often in this country.
"Yes, but he didn't have to receive the ball there. We gave options, the players have to chose, but yeah, we said play long, invite them and play long."
Why did you substitute Martinez? Are you worried about his adaptation?
"I subbed three [at half-time] but I could have changed them all. We wanted to bring fresh energy into the game and not specific to the one we subbed because I don't think that's honest to them."
"They are my players and we are together. We are in a really difficult situation and we are clear, we have to stick together. We have to find the sources and we have to find solutions."
The mood seemed positive in pre-season and they were following your instructions, why do you think that's not happening now?
"I think they follow my instructions, but yeah, they make bad decisions. This is football, it's a game of mistakes. We got punished."
United were defined by spirit and not giving up, today they surrendered, how do you turn that around?
"We have to do it. It's clear [we need to] analyse and it's not possible that the opponent is more hungry than you are. In the second half I saw a comeback, but you have to start well. That's no good."
Would you consider changing your philosophy if these players can't play your brand of football?
"This is a conclusion. I will not admit that. I think they can, they showed already in pre-season, this has nothing to do with that. This is about when you make mistakes we make tonight, every plan or strategy you can put in the bin.
"I don't want to play from the back when it's not possible. It's naive how we played today. It was more about playing direct. We attracted them, there was space high on the pitch, but you have to play that option. You have to choose that option, that's what we didn't do. But we will learn, we have to learn. But it's no good at this level, definitely not the standard that we want."
Is there anything you can do to improve self belief or is it something they need to work on alone?
"No, that's our job, we have to work on that and encourage them. They also have to get it by themselves because they know they are good players but they have to be a team and take responsibility."
Erik Ten Hag on Manchester United's future
Are you surprised more players haven't been cleared out?
"Yeah, but I don't want to talk about that. I want to think about this performance today, it was poor. I want to think about that and how we can sort it."
Are you worried this will put transfer targets off of coming to United?
"I don't think about that. I think about getting the best out of this team, these players, and we need to strengthen the squad but at this moment it's not my concern."