CHE vs ARS: 2 Terrible Mistake Made By Thomas Tuchel That Cost Chelsea The Match.
--P Advertisement--

The match between the two teams started with high expectations from many fans,it was a tough match between the two clubs, both teams where seen playing attacking and defensive game.it was a really tough game to say.
many fans where on able to predict the score line because of the tempo in which the game was goin on.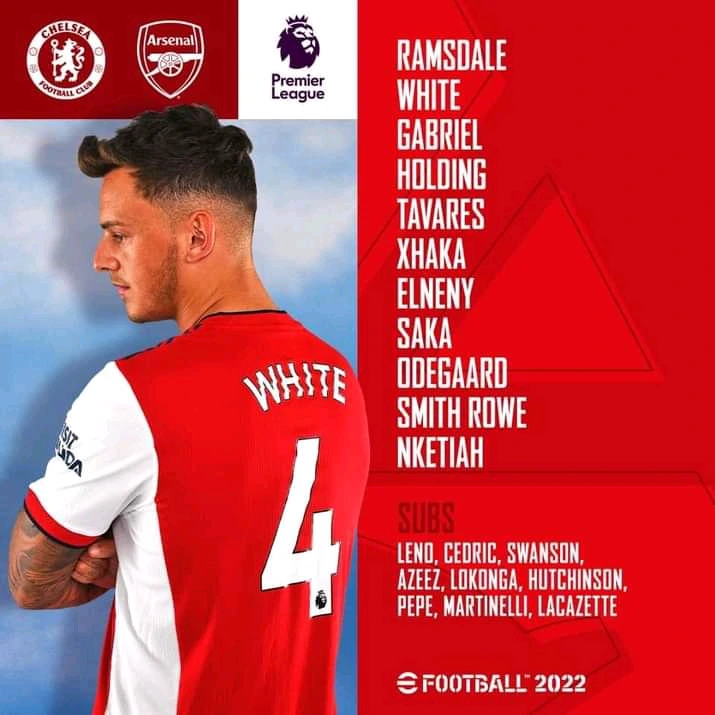 Later on into the game Arsenal open the score line, not long enough Chelsea came back into the game, thanks to Werner goal.
Aresnal fans that where seen jubilating before where brought to silent by Werner goal. many Chelsea fans became happy.
Later again the visiting team scored their second goal of the game and Chelsea still came back with another goal to level the score, the first half came to an end at 2_2 which is a draw.
Shortly after the break the players came into the game with so much enthusiasm, but in this half it was arsenal that was seen through out as the made their way to beat the home team by 4 – 2.
Here are some of tuchel mistake that cost his the to loss the match.
1.Selection.
His selection was very poor, knowing too well that arsenal is an attacking minded playing team, he benched his best defenders, the like of silva, and rudiger. which cause his team to conserved unnecessary goal at the early stage of the game.

2.formation
Some times he needs to change his formation of play, because many coach have watched how his team have been playing and have study their pattern of play.if he might have changed it his team would have perform better than this.
3.Keepers Choice
Mendy have not be in his best form for the past games, he should have rested him for him to pick challenge and wake up and come back to his normal sense that the position he his playing is a competitive.
he should have play kepa because he is in fine form presently and he would have concieve those silly goals Mendy concieved today