Chelsea To Lose Defender To Spanish Giants Real Madrid
--P Advertisement--

Chelsea football club will be dealt a great blow with the recent development concerning the move of one of their finest defender's Antonio Rudiger. The Blues are set to lose their defender to the Los Blanco's in the summer.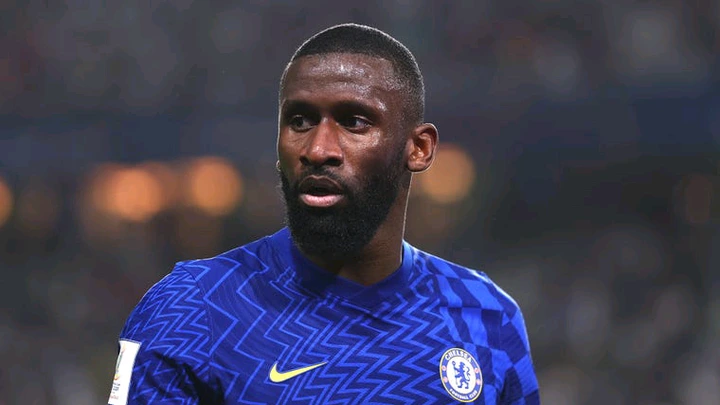 Antonio Rudiger's current contract with the Blues expires in the summer, making him a free agent in the summer. The defender who couldn't come to agreement with the west London club over a possible deal extension has been in talk with clubs for a possible move.
The latest sanctions of Chelsea have restricted them from signing new players and renewing contracts of their current players. This has somehow deprived Chelsea of bringing new terms to the table until there's a takeover. All of which has pushed Rudiger into frustration, waiting for the takeover to be completed.
Thomas Tuchel and other senior staff have asked the defender to wait for the takeover, but instead he chose to explore one of the many offers on the table.
For Rudiger, he will choose Madrid over other options like; Manchester United, Barcelona and Juventus, with PSG and Bayern Munich. Rudiger is close to signing a lucrative four-year deal with Real Madrid.
The Germany international has given the club his word on his willingness to join them but there's no knowledge of his exact earnings. However, it is believed that there would be a significant pay-rise to his current deal with Chelsea, with some similarities to the £200,000-a-week he was being offered by Chelsea.