Cristiano Ronaldo Message To Liverpool Fans After Their Support
--P Advertisement--

Cristiano Ronaldo is largely regarded as the greatest of all time. He has kept producing outstanding performances that keep entertaining people throughout his career so far.
Sometimes it is quite easy to forget that this guy is human too and faces ups and downs in life.
Cristiano Ronaldo just lost one of his newly born twins and it is quite a tragic event that no one would want to experience.
Several people and clubs have reacted to this news and have shown support for the player.
He was exempted from the Manchester United squad to face Liverpool which the club, unfortunately, lost to Liverpool
One of the major highlights of the game was the 7th-minute applause by the Liverpool fans to show support for the player.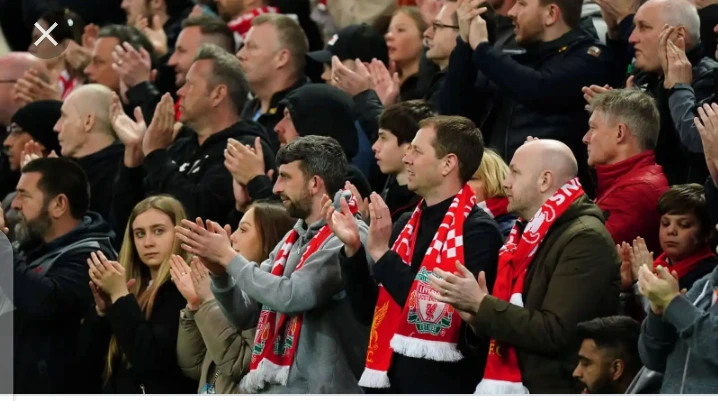 They showed that football is more than just rivalry, some things bind people together and we must not be competitive on all fronts.
Several clubs followed suit to support the player by sending messages through their various social media pages.
Cristiano Ronaldo's sister was one of the first to respond to Liverpool fans' gestures and the player has also responded to the support from the fans with a message on his social media page. His message is contained in the image below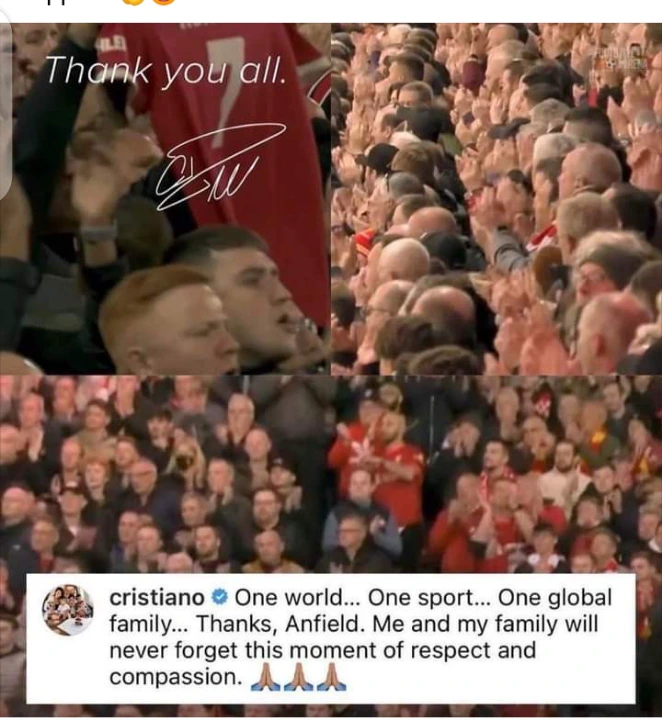 Ronaldo will likely feature in Manchester United's next games
Do you think this will affect Ronaldo's performance in the next game?