When Sadio Mane won the African Cup of Nations against Egypt this year, a lot of people celebrated it because it was the first trophy that was won by them after they lost the last one against Algeria.
--P Advertisement--

A few weeks later, when Mane returned to Liverpool training, he was not celebrated, maybe because of Salah.
A video was circulating online then showing how Klopp hugged Mane and immediately left him after he saw Salah coming.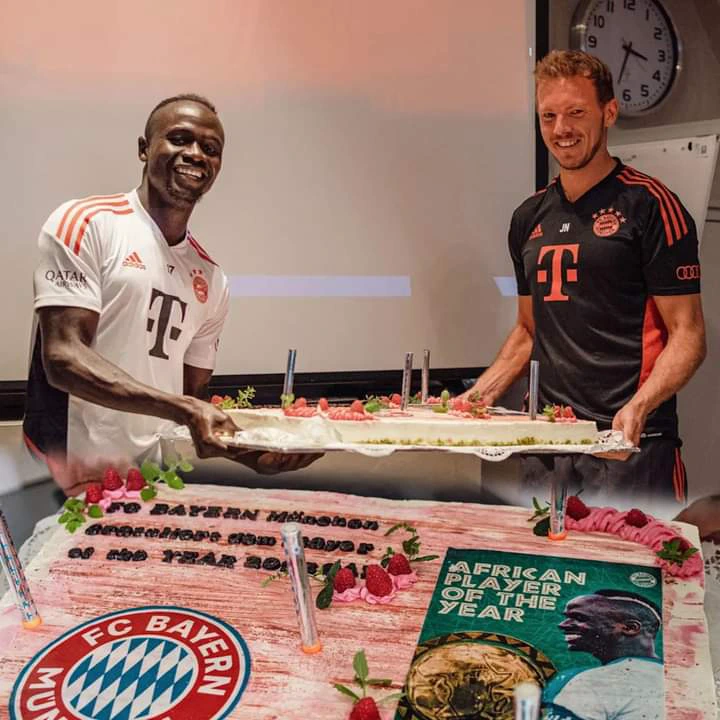 Sadio Mane has moved to Bayern Munich, and he was able to get an increase in wages.
Recently, a video was posted online showing the fact that Bayern Munich made a cake and included Mane's name on the cake with an inscription: CAF African Player of the Year. Bayern would have celebrated Sadio's Nations Cup win if they had signed him earlier.
He looks to be happy at his new football club. The Senegalese has kicked the ground running and will be looking forward to helping his team succeed in the coming season.