Manchester United is eager to rebuild their club, and the board of directors is working with the manager to devise strategies for attracting players who will fit Erik Ten's style of play. The team has mentioned a number of players, but none of them have officially joined the club.
--P Advertisement--

After the departures of Paul Pogba, Nemanja Matic, and Juan Mata this summer, Manchester United's top goal is to add a midfielder to their team. To replace these major stars, the Red Devils will need at least two midfielders.
Ten Hag, on the other hand, has shown a strong desire to work with Frenkie De Jong. The Dutchman believes that the Barcelona midfielder is one of Europe's greatest and that he will fit into his plans. De Jong is the club's main aim, but Christina Eriksen and Ruben Neves from Brentford and Wolves, respectively, could also join.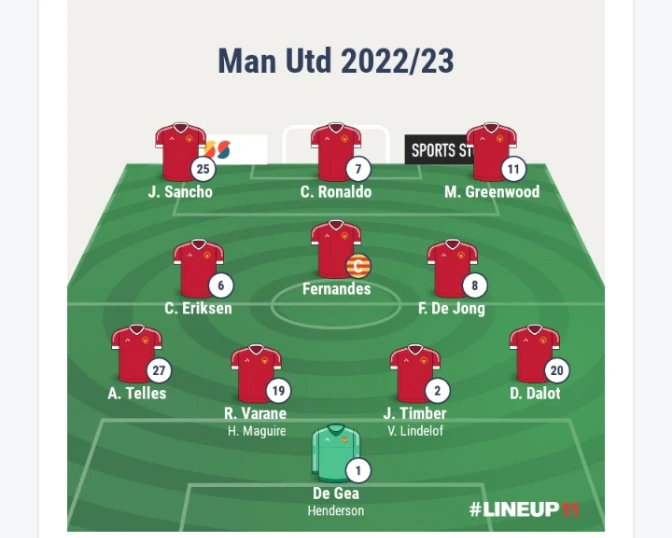 Eriksen's contract with Brentford is up this summer, and a reliable source claims Manchester United has made him an enticing offer. Although Tottenham Hotspur is also interested in recruiting their former midfielder, it appears that despite the lack of Champions League football, the player prefers to join Manchester United.
Knowing this, here's how Manchester United may line up in the midfield with Frenkie De Jong and Christian Eriksen if they make the move.