How Timo Werner Has Improved His Game While Lukaku Is Still Struggling For Form
It was appalling, but not totally unexpected that Timo Werner struggled this season. His first season at Chelsea clearly showed that he was going to need more to time adapt in England.
--P Advertisement--

This was why Chelsea got Romelu Lukaku last summer as a Major upgrade to Timo Werner while hoping that the German Forward will regain his Rb Leipzig form.
As it will turned, both Timo Werner and Lukaku would not play any part in helping Chelsea to make an early pursuit for the League title this season. It got worse for the duo as Kai Havertz, who's a Midfielder, became Thomas Tuchel's preferred choice for the Number 9 role.
With a combined fee of £145million in transfer fee for both Timo Werner and Lukaku, they were able to produce just 9 League goals so far this season. Lukaku has scored just 5 goals in the EPL this season while Timo Werner has scored just 4 goals.
Timo Werner's stats in the EPL this season recently got boosted after scoring three goals in his last 2 League games, 2 goals against Southampton and 1 against Arsenal.
Before that, he had just 1 league goal, the one that he scored against Southampton in October last year. There's no gainsaying that both Lukaku and Werner have been in the trenches of bad form this season but they were dealing with it differently.
Despite his abysmal performance, Timo Werner is Fans' Favourite. Chants of his name usually fill up Stamford Bridge during Chelsea game to the extent that the German Forward admitted that he's surprised that Chelsea Fans love him regardless of his woeful displays.
As the end of the season gets closer, the story of Timo Werner and Romelu Lukaku this season started from the same origin but it's looking like it's going to have different ending.
Timo Werner's 4 goals in his last 4 games across all competitions has breathe life into his performance this season. He was also the standout performer against Arsenal on Wednesday despite the 4-2 Defeat.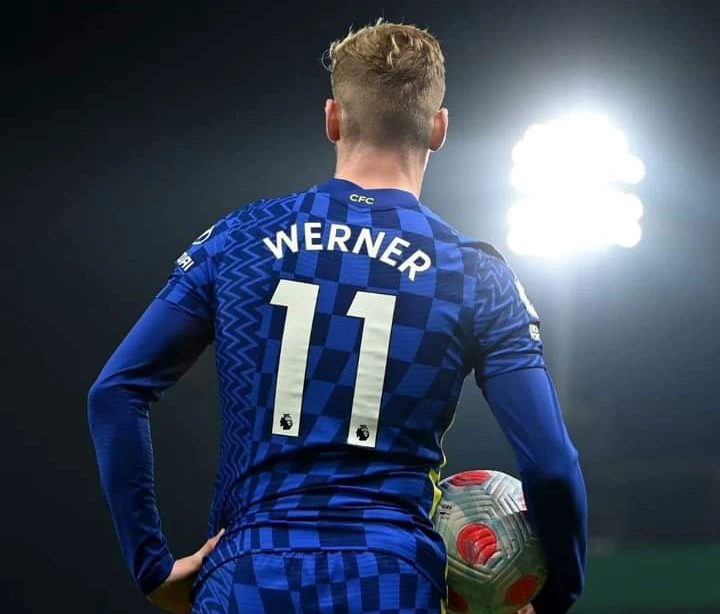 Lukaku was also on the pitch against Arsenal but he got hooked by Thomas Tuchel in the 60th minute after another day of bad display.
All along this season, Timo Werner wasn't doing well but, he didn't lose the love of the Fans. It's that special feelings that has helped the 26-year-old.
Please Follow For more updates.