Barcelona completed the signing of one of the best strikers in modern football a few weeks ago. Former Dortmund star, Robert Lewandowski has joined Barcelona after forcing a move out of Bayern Munich. 
Lewandowski made his debut in the United States against Real Madrid. He will however be officially unveiled on August 5.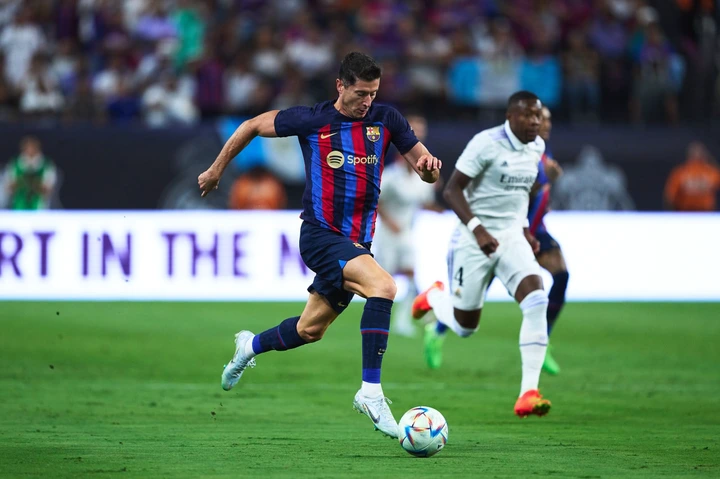 Lewandowski however had his first press conference today. He aimed a dig at Bayern Munich and Real Madrid when he was questioned about the humiliating 8-2 loss.

--P Advertisement--


Speaking on it, Lewandowski claims the victory is a thing of the past and that no one remembers the victory anymore.

"Football isn't about what we have done in the past, it is about what you are doing now". This is a response that might not go well with the Bayern Munich fans.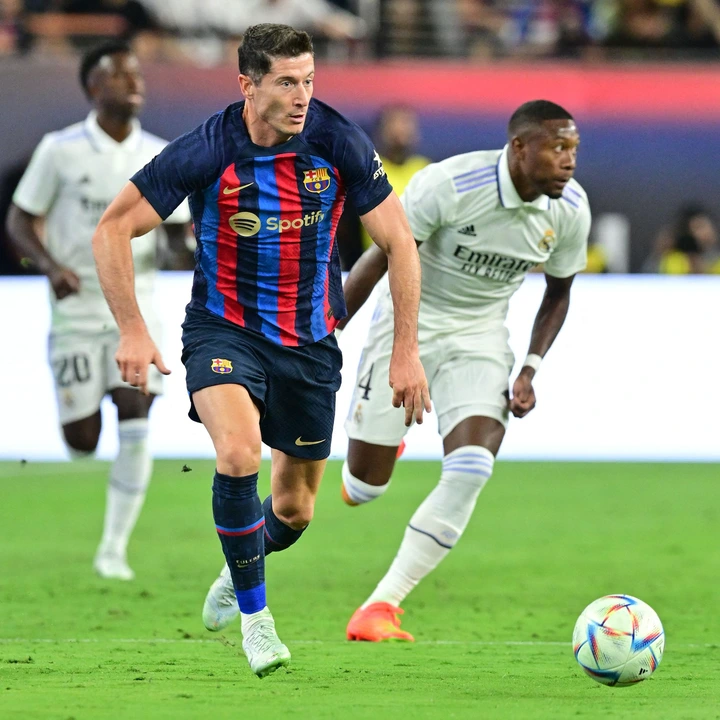 While still speaking on the subject, Lewandowski decided to remind everyone Real Madrid also lost by 4 goals when he was at Dortmund.
This is a Dig at Real Madrid who lost 4-1 in the Quater Finals of the UCL to Dortmund. Lewandowski also scored 4 goals.