Liverpool are currently three goals down to Manchester United in their ongoing pre season clash at the Rajamangala Stadium in Bangkok.
English International, Jadon Sancho got the fixture up and running with a cool finish in the 12th minute before Fred and Anthony Martial also got on the scoresheet to make it 3-0 at half-time.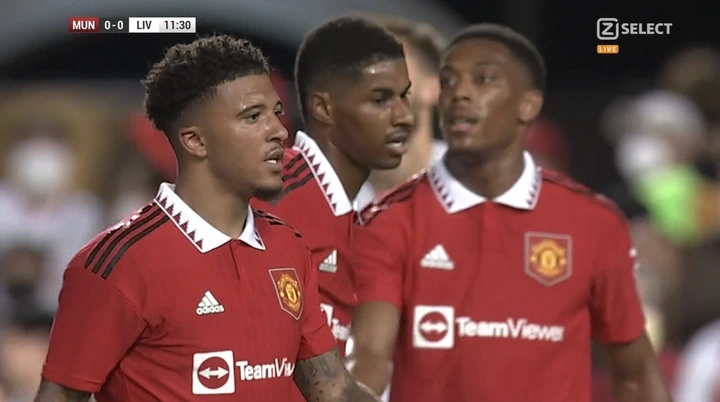 – Jurgen Klopp made the mistake of using Joe Gomez and Nathan Phillips as his centre backs in which they easily let Man United attackers outsmart them to score two goals before they were eventually substituted in the 30th minute.
– Klopp also made a lot of substitutions in the first half of the match but he didn't bring in players that could actually sway the game back in his favour.