LIV 2-0 EVE: 2 Best And 2 Worst Players From The Game As Liverpool Continue EPL Title Chase
--P Advertisement--

Liverpool aren't ready to give up on the Premier League title for the 2021-2022 campaign, as they continue their winning streak today, having won 2-0 against Everton at Anfield.
Apparently, it was a narrow win for the Reds as the Frank Lampard's men didn't hold back in attacking them. Nevertheless, Andrew Robertson later gave the Jurgen Klopp's men the lead in the second-half and Divock Origi made it 2-0.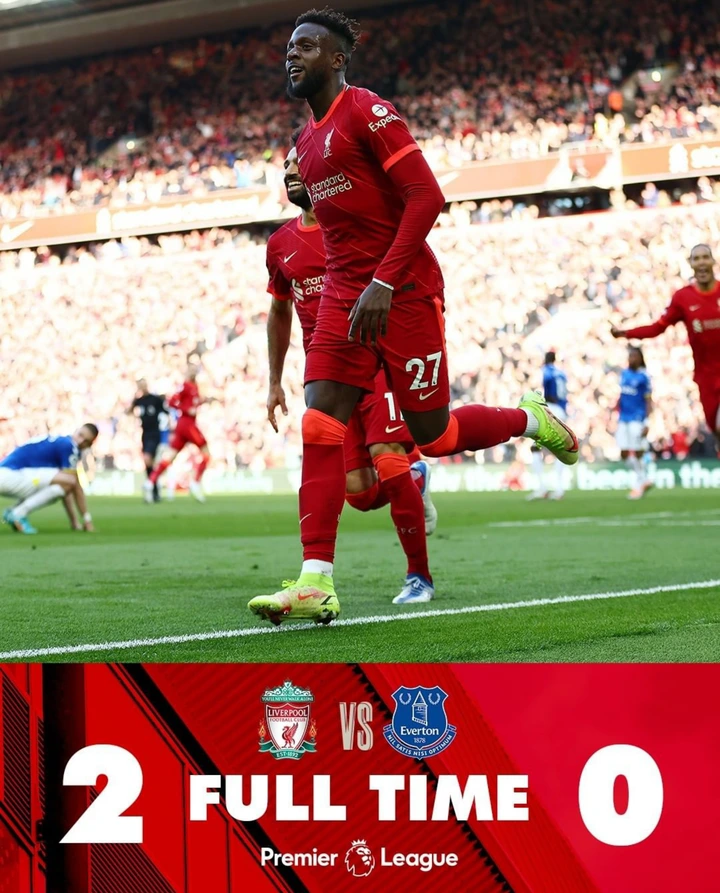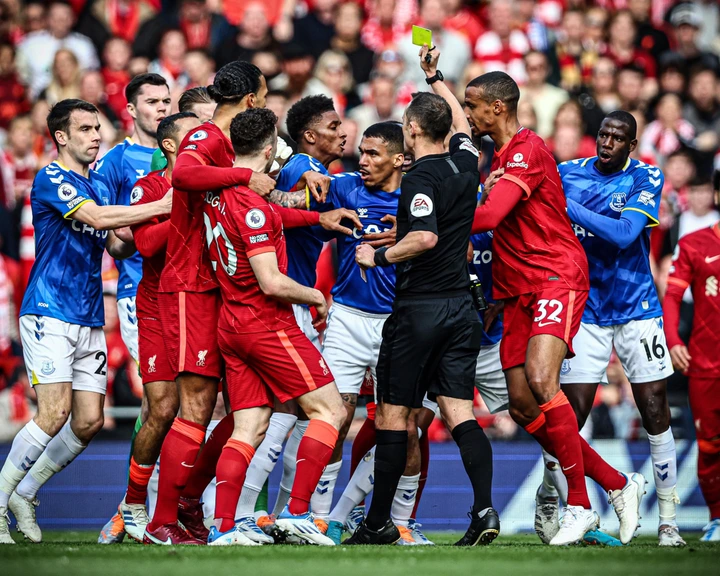 Having said that, there are two best and two worst players in the game, as Liverpool remained in second place in the league, with one point behind Manchester City. The Reds are way better than Everton this season, but the Toffees played with a high level of confidence, particularly in the first-half, as they kept the Jurgen Klopp's men off their box.
Regardless, the players below are the best and worst from the match this evening, as Liverpool continued their EPL title chase.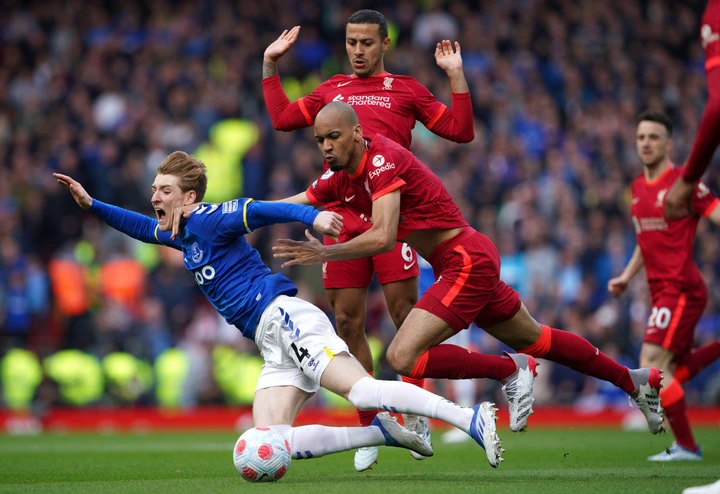 Best Players 
Joel Matip – Liverpool
The Cameroonian was a rock at the back against Everton this evening, as he didn't take it lightly against Richarlison. Joel Matip was responsible for Liverpool's clean sheet at Anfield today, as he had 100% ground duels (5/5), 100% aerial duels (2/2), 100% tackles, 3 long balls, 1 clearance and 1 blocked shot. It was indeed a brilliant performance from the Cameroonian centre-back, as he single-handedly commanded the defense line even though Van Dijk wasn't at his best.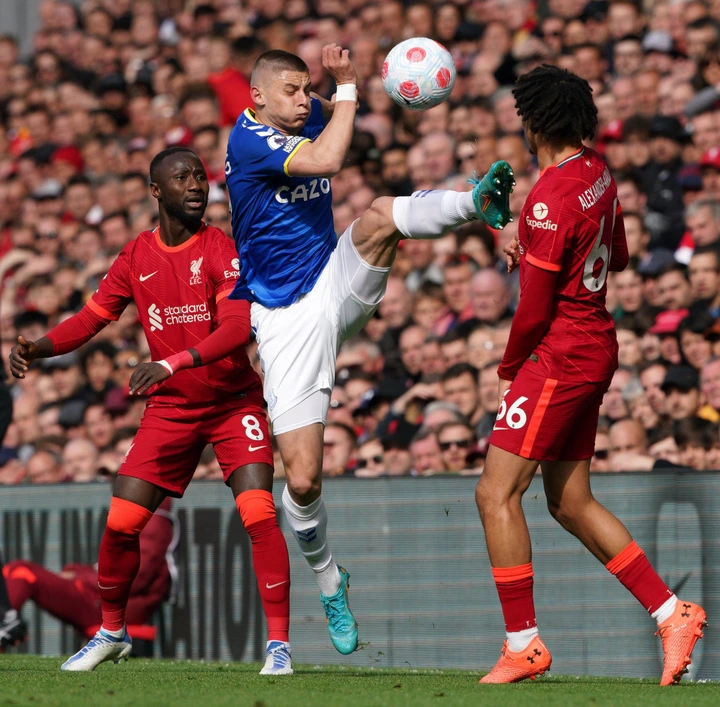 Vitaliy Mykolenko – Everton
Unfortunately, the Ukraine left-back was part of the losing team, but he really tried his best, having been a big task against Mohamed Salah. Vitaliy Mykolenko had 100% crosses, 100% aerial duels, 100% tackles, 100% clearances, 5 ground duels, 1 key pass, and 1 interception. The Ukraine football player literally silenced Mohamed Salah, as he rendered him useless against their defense. As a result, the Egyptian wizard was forced to register an assist, because Mykolenko didn't give him a breathing space.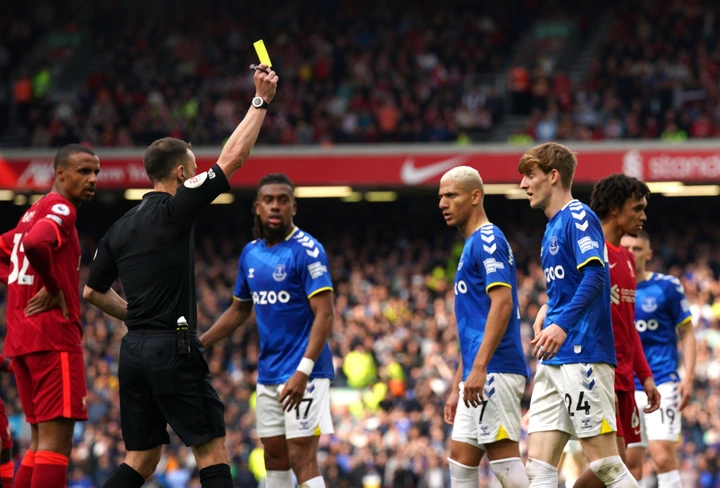 Worst Players 
Richarlison – Everton
The Brazilian forward couldn't withstand Joel Matip's defensive threat, as he was silenced by Liverpool's defenders. Richarlison played as a striker, as he had 0 goals, 0 assists, 2 key passes, 0 shots, 1 dribble, 0 crosses, 0 long balls, 2 duels won, 2 clearances, 1 tackle, and lost ball possession 9 times. Apparently, the Brazilian is always a danger man up front based on his dribbling skills. However, he was ghosted by Van Dijk and Matip, having added nothing to the team's offensive performance.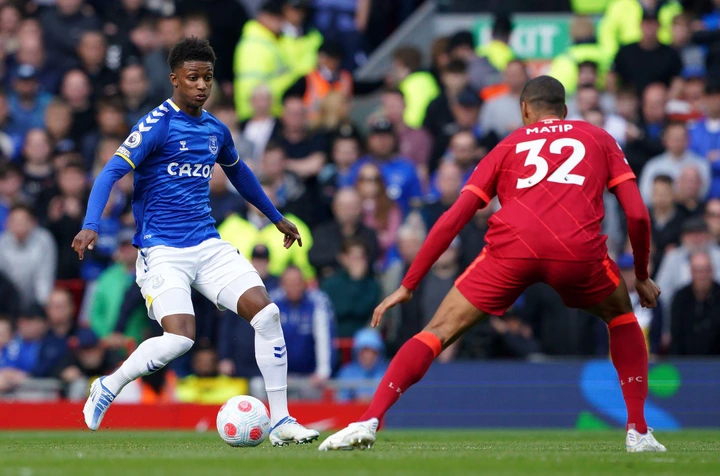 Demarai Gray – Everton
The English attacker was literally nowhere to be found against Andrew Robertson this evening, because the Scottish left-back subdued him defensively and offensively. Demarai Gray made Everton's frontline weak, as he statistically had 0 goals, 0 assists, 2 shots blocked, 1 dribble, 3 duels won, 1 clearance, 2 tackles, and lost ball possession 10 times. Of course, the Jurgen Klopp's men didn't joke defensively today, but Gray didn't help the team's performance in any way.