LIV 2-0 EVE: How Everton Players Displayed Unprofessionalism During The Game
--P Advertisement--

The Merseyside Derby was full of intensity from the first minute till the final whistle was blown. Note that Jurgen Klopp and his team unsurprisingly started the game strongly, while Everton sat very deep. In the second half, Robertson gave Everton the lead before Origi scored.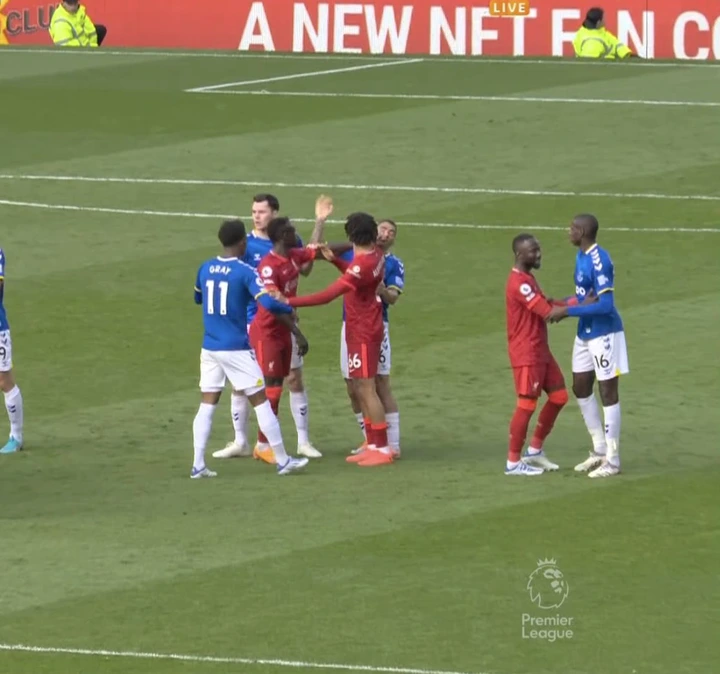 Photo: Liverpool VS Everton || Twitter
Well, the highlights of the game were Liverpool's ball possession, Salah's performance, the pressure on the match referee, Everton's structure, Jurgen Klopp's looks on the touchline, and the atmosphere at Anfield, but this article will focus on how Everton Players displayed professionalism during the Merseyside derby. Take a look!
1. Everton Players Were Very Hard With Their Tackles And Delayed The Game At Every Given Opportunity.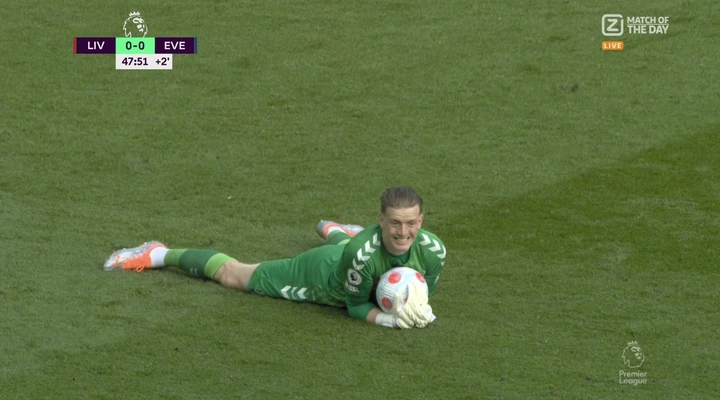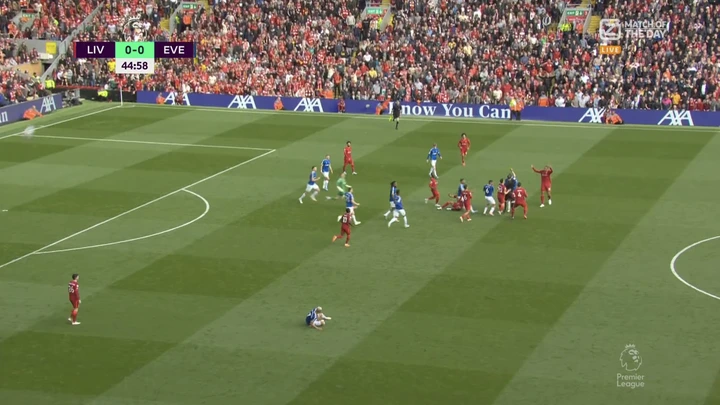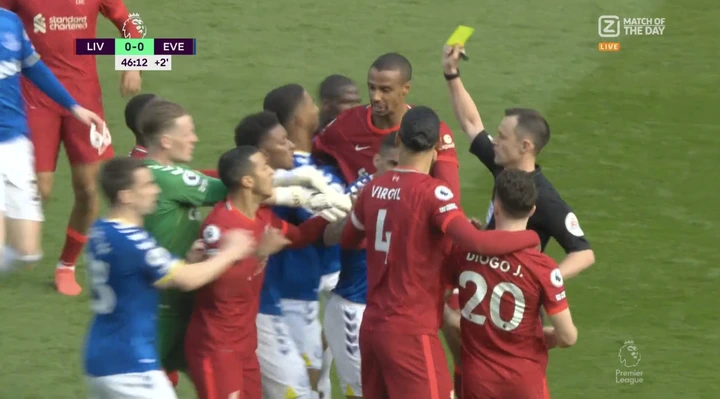 Photo: Liverpool VS Everton || Twitter
Note that almost played an additional 5 minutes extra time in the first half because of the events that happened during the game. Note that the Everton players were very hard with their tackles, but what was more frustrating were Everton's delay tactics. Note that Pickford delayed his goal kicks to waste time, while the defenders also wasted time when taking throw-ins. Similarly, several Everton players like Gordon and Richarlison went down at every slightest challenge just to waste time. Note that the fans at Anfield didn't like this behavior, and the match referee booked Everton's Gordon for trying to win a penalty in a tricky way.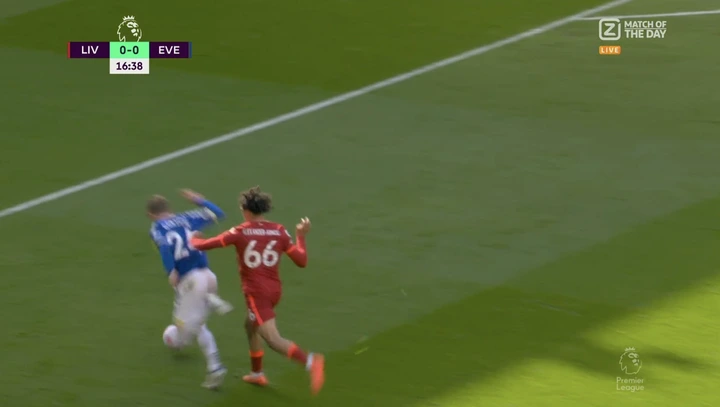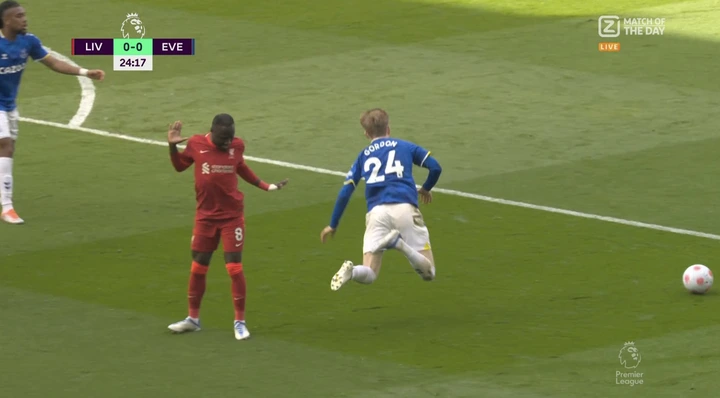 Photo: Liverpool VS Everton || Twitter
Thanks for reading this article.
What do you think about this post? Do you agree with this post? Share your thoughts below.