According to the Daily Mail's Dominic King via his Twitter's post, Liverpool duo Fabinho and Thiago Alcantara being fit for the Champions League encounter between Real Madrid and Liverpool on the 28th of May.
Dominic King claims that the pair are winning their race to be fit to face Real Madrid at the Stade de France this weekend.
However, fans on Twitter are trying not to get their hopes up too high but some are excited and confident about the Reds' chances of winning their seventh Champions league Cup if the duo participate in the final.
See post below;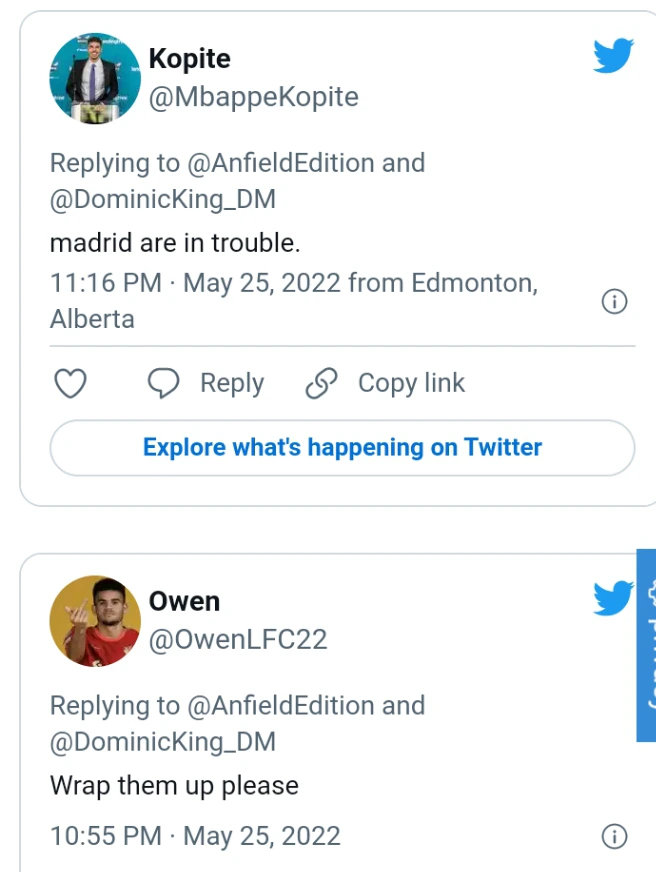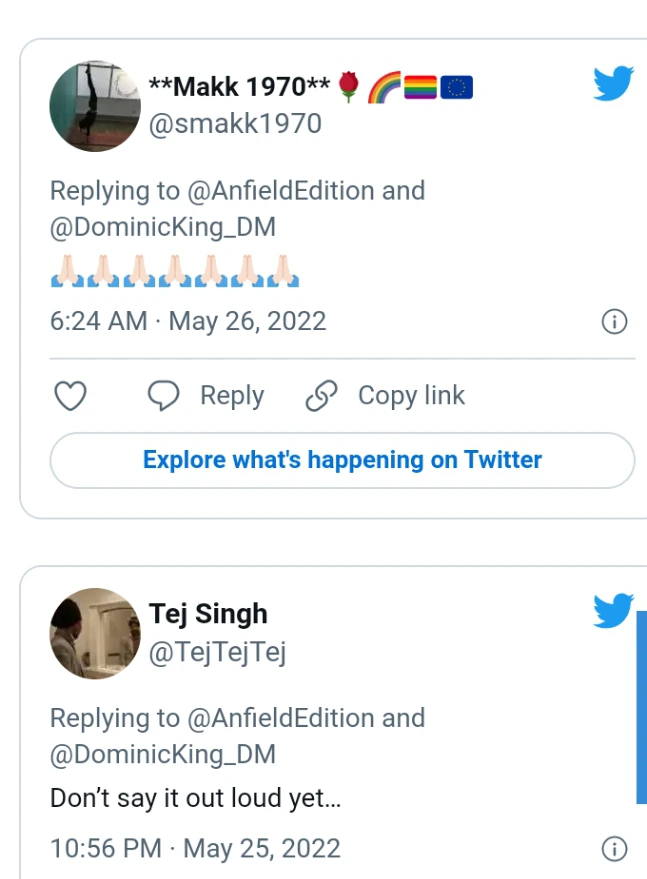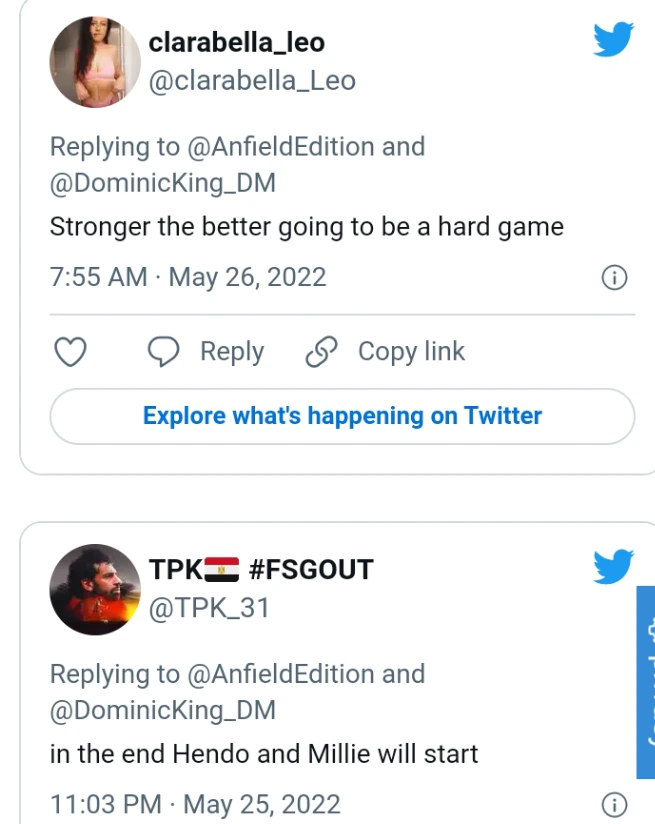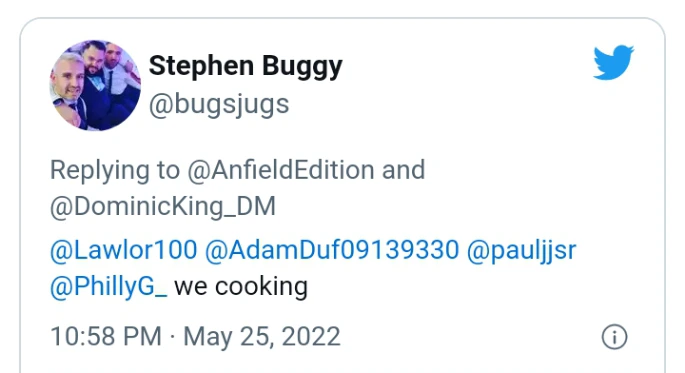 With both Fabinho and Thiago Alcantara fit and workable, it would be a big heft for Liverpool manager Jurgen Klopp. However, the duo experience and capability to control games in the middle would indubitably increase Liverpool's chance of securing victory against inform carlo ancelotti Real Madrid side.
Furthermore, it will be a surprise if the both sensational midfielder start in Paris. The reason is because, Klopp count on their midfield three and they can not afford to be carrying any player if they are not 100 percent fit.
Let wait and see if the duo will make the first eleven on Saturday.
Though, Real Madrid is a tough side with lot of experience when it comes to champions league football, especially now the team is blessed with promising star like vinicius Junior, watch out for him. Liverpool should not just rely on the fit duo but they should be careful at the back, because Benzema is a no nonsense man at the goal post. Above all time shall time, let wait for the final!