Man United Lineup That Could Win Them Their First Title In 5 Years If Targets Are Signed
Manchester United, which is known as one of the biggest clubs in Europe, last lifted the English Premier League title in the 2012/13 season and that was the last season Sir Alex Ferguson coached the club. Since he retired from coaching, Manchester United hasn't won the premier league, and the team has grown from bad to worst over the years.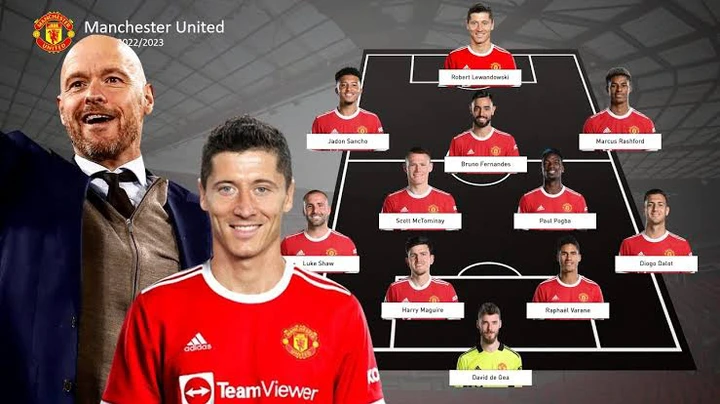 --P Advertisement--

From David Moyes to Van Gaal down to Ralf Rangnick, the only manager who did a great job was Portuguese tactician Jose Mourinho. The current Roma manager won the Charity Cup, the Carling Cup as well as the Europa League during his days in Old Trafford.
Unfortunately for the club, things didn't work as planned with the manager and the board, and Mourinho had to go. To date, the Red Devils haven't won a single trophy and are very keen to lay their hands on a trophy in the upcoming season.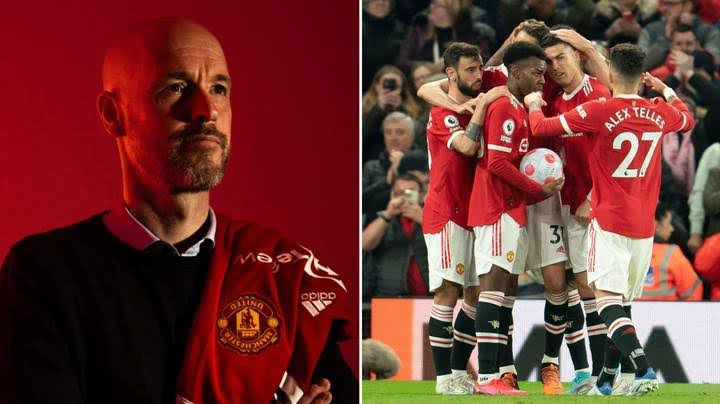 The Old Trafford outfit appointed Erik Ten Hag to rebuild the team and drive them towards winning titles just as he did in Ajax, but he needs funds to set up the kind of team he needs for the job.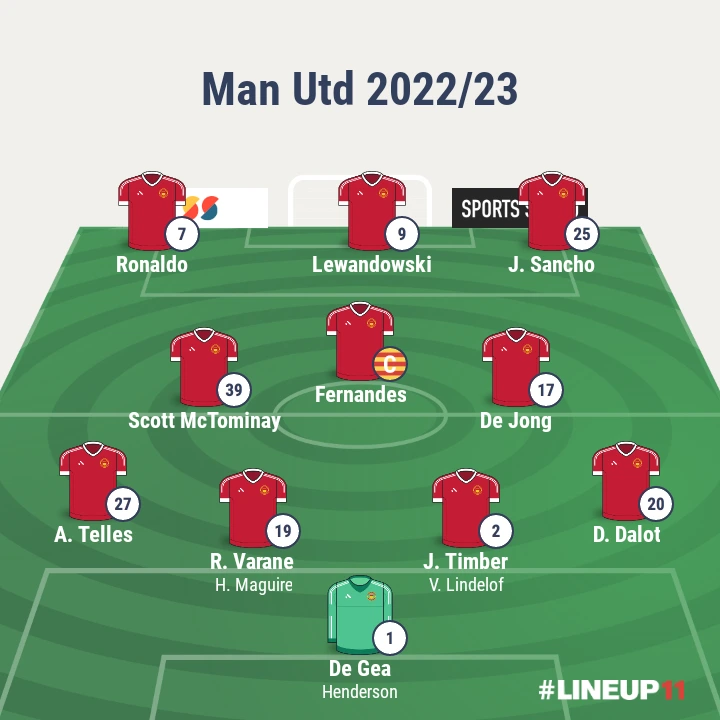 Erik Ten Hag is one of the most tactical young managers in Europe, and should he lay his hands on a huge fund, here is how dangerous his starting lineup will look. The latest update suggested that Manchester United could turn to hijack Lewandowski after missing out on Nunez. Should he sign Lewandowski alongside other talented players, I believe that Manchester United will win a trophy next season.