Man United will be without 6 Key players, while Liverpool expects 2 key players to be available
When Manchester United travels to Anfield this evening, they will be without six first-team players, whilst Liverpool should have a fully fit roster once again.
--P Advertisement--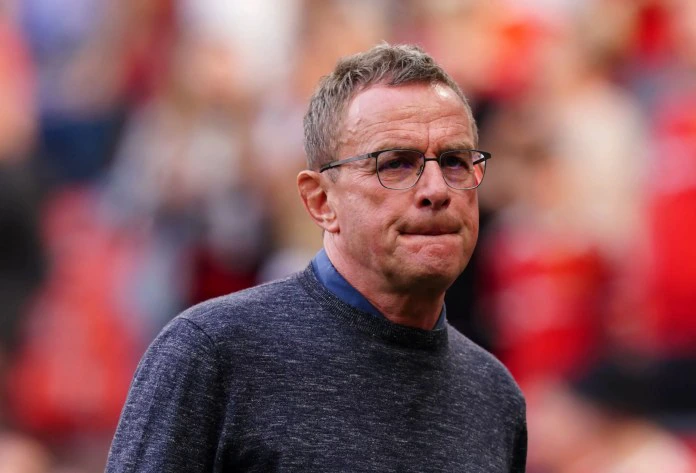 Manchester United narrowly defeated Norwich City at the weekend and will be concerned about facing Liverpool, who defeated Manchester City in the FA Cup semi-final at Wembley.
Jurgen Klopp's team is flying at the moment, and they'll love the chance to sabotage United's Champions League qualification aspirations as they compete for a top-four berth alongside Arsenal, Spurs, and West Ham.
Things might get a lot worse for Ralf Rangnick and his players, as the United manager revealed to the media that five of his players are injured, and Cristiano Ronaldo is unlikely to play after the heartbreaking death of his twin newborn sons.
Raphael Varane did not train with the team, according to Rangnick. On the field, he was accompanied by one of the rehab coaches. However, we are in the same situation as we were in the last two games in terms of injured players.
After undergoing surgery, Luke Shaw has been declared out for the remainder of the season, while Scot McTominay, Edinson Cavani, and Fred will all miss the Liverpool match due to injury.
Liverpool don't need any more advantages this season after thumping United 5-0 at Old Trafford earlier in the season, but with the necessity of putting Manchester City under pressure, a win tonight is more important than ever.
The 2-2 stalemate at the Etihad was a squandered opportunity for Liverpool, who could have taken control of the title race. They can now do little more than win every game in front of them and demonstrate their superiority to the Premier League.
Liverpool are only one point behind Man City in the table, but their recent league play gives them reason to be optimistic, regardless of who they face.
Klopp's team had only surrendered two goals in their previous ten league games, winning ten in a straight.
Both Mohamed Salah and Diogo Jota were doubts for Liverpool going into tonight's FA Cup semi-final against Manchester City, but it appears that both have overcome their niggles and are in contention to start.
According to the Manchester Evening News, Jota was a small doubt for the Wembley extravaganza after being substituted before the 60-minute mark against Benfica, but he played for 5 minutes against City.
Salah, meanwhile, had been "carrying a minor concern heading into Saturday's encounter," but he played the entire match as Liverpool defeated Pep Guardiola's side 3-2, securing a place in the final against Chelsea.