Liverpool football club and Manchester United are facing each other at the Old Trafford for their match day 3 English Premier league fixture.
During the warm up, Portuguese striker, Cristiano Ronaldo had the opportunity to express his anger towards Liverpool Legend, Jamie Carragher.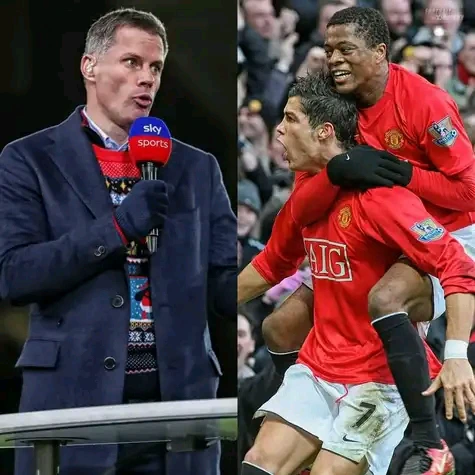 In the video that was shared by Sky Sports, the former Real Madrid striker went over to the touchline where some exfootballers who now work as pundits for Sky Sports were and
created Gary Neville, Jamie Carragher tried to shake him but he blanked him and moved over to Roy Keane and greeted him too.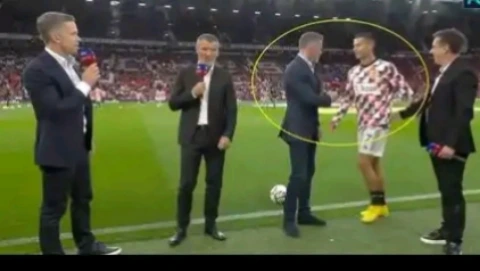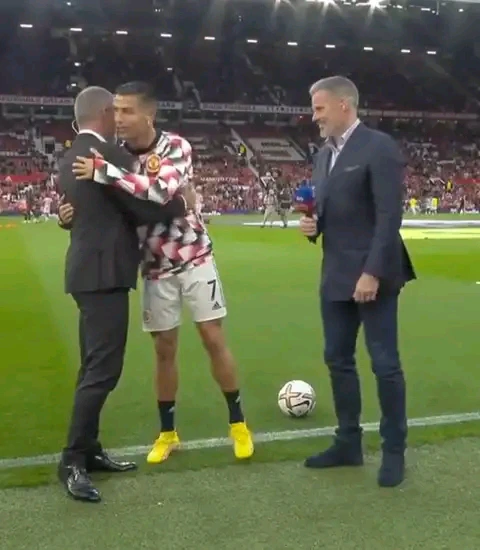 Jamie Carragher has always been a strong critic of the Manchester United striker.
He finds every opportunity on Sky Sports to tackle Cristiano Ronaldo particularly after the former Juventus star player announced that he wants to leave Manchester United.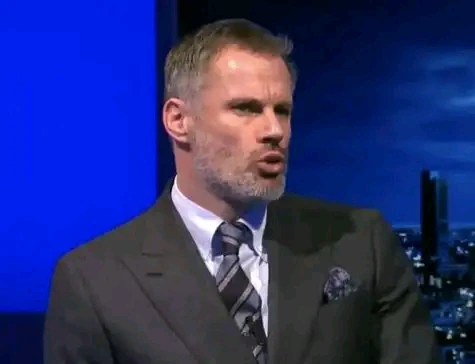 He is taking note of all the persons who are spreading falsehood about him and it is now clear that he took down Carragher's name.