--P Advertisement--

Manchester United have confirmed the shirt number of Antony Matheus dos Santos (aka Antony). According to a report on the club's official website, the winger has been assigned squad number 21. Meanwhile, nine players have been associated with the number in the past.
The first Red Devils player to don the jersey is Pat McGibbon. This Northern Ireland player was assigned the number in the 1992/93 season. This centre-back use it till he left the club at the end of 1995/1996 season.
Another defender, Lee Martin also used it for a short time in 1993/94 season. Norwegian right-back Henning Berg was the third in line. The 1998/99 Champions League winner took it over as soon as he joined Manchester United in 1997 and used till he left four seasons later.
Diego Forlan became the first non-European and the first striker to don the shirt when joined the Old Trafford club in January, 2022. He helped the club to an EPL win in 2004 before moving to Spain.
Forlan was succeeded by another striker, Fangzhuo Dong. This Chinese player used it from January 15, 2007 till the end of the 2007/08 season.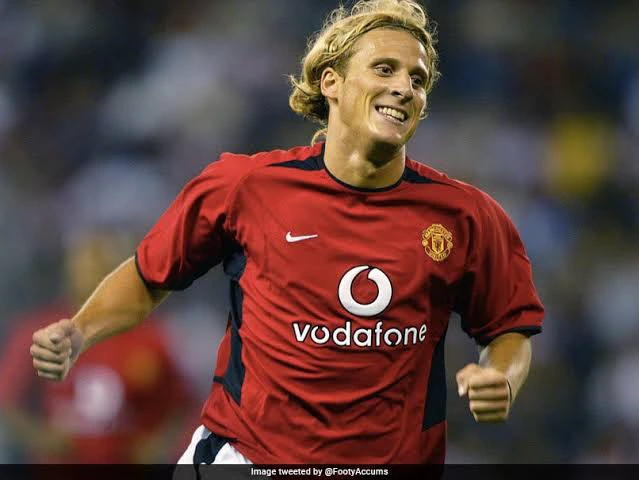 Rafael Pereira da Silva (aka Rafael) became the first Brazilian to take up the squad number when joined United in January, 2008. The right-back used it till the 2011/12 after which he switched to the number 2 jersey.
Spanish midfielder, Ander Herrera joined the Red Devils in July, 2014 and was immediately assigned shirt number 21. This Spaniard used it for five seasons before quitting the club for for PSG in 2019.
Daniel James was the next assignee. This Welsh right-winger took it up in 2019 and used it till he left for Leeds in the beginning of 2021/22 season.
Edinson Cavani is the next person to use the squad number. This Uruguayan striker used number 7 till the beginning of the 2021/22 season. When Cristiano Ronaldo came, Cavani switched to 21 releasing 7 to the 2-time FIFA Footballer of the Year.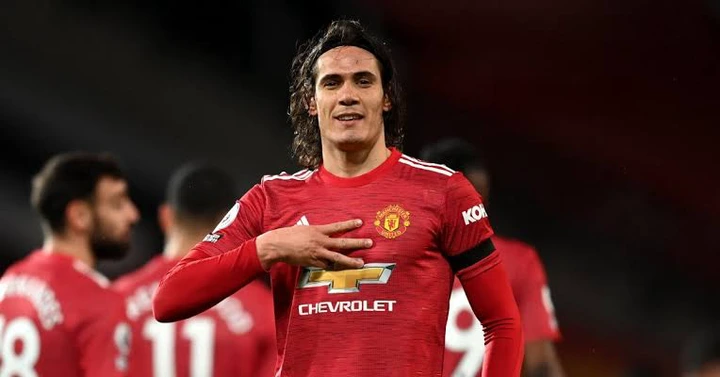 A couple of days before the arrival of Antony, Cavani quit the club. This paves way for the Brazilian winger to be assigned the jersey number. The former Ajax star will be expected to don the squad number 21 in the match against Arsenal on Sunday evening.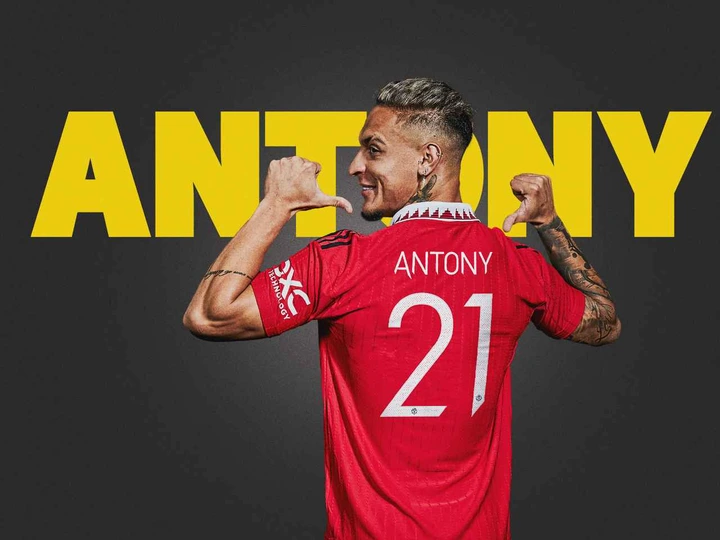 All images are sourced from Google.