Mohamed Salah Ranks First In List Of Players With Most Goals For Jurgen Klopp
Mohamed Salah is one of the best players in the world and has been a revelation for Jurgen Klopp ever since he signed for Liverpool.
He recently signed a very lucrative contract with Liverpool that will keep him at the club and he is sure to continue in his fine goal-scoring form for Liverpool under Jurgen Klopp.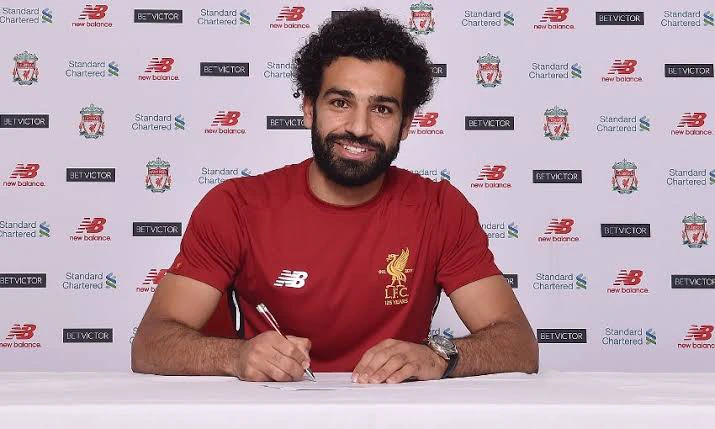 He holds the record for the most goals scored by a player under Jurgen Klopp. This goal tally is currently at 156 and it is sure to keep adding as long as Salah remains in Liverpool.
Other players in the list include
2. Mane
Mane is one of the best players in the world and it is quite disheartening that his time with the club has ended already. He has a total of 120 goals in 269 appearances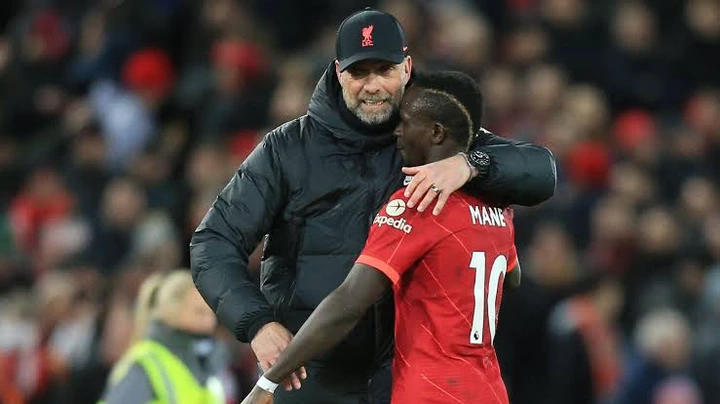 3. Lewandoski
The great striker played under Jurgen Klopp in Dortmund and scored a total of102 goals in 186 appearances
4. Firmino
The Brazil international has a total of 98 goals in 320 appearances for Jurgen Klopp
5. Thurk
The player has a total of 59 goals in 163 appearances under Klopp in Mainz.
6. Reus
Reus is an all-time legend of Dortmund that has played under many coaches, he had a glistening period during Jurgen Klopp's time with the club.
He scored a total of 53 goals in 121 appearances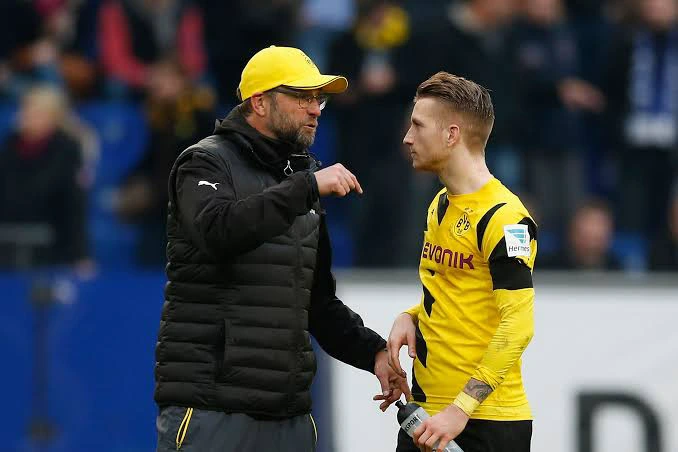 7. Barrios
He had a total of 49 goals in 102 appearances for Jurgen Klopp in Dortmund
8. Origi
He scored a total of 41 goals in 171 appearances for Jurgen Klopp
9. Aubameyang
He had a total of 41 goals in 93 appearances under Klopp in Dortmund
10. Zidan
He had a total of 118 goals in 38 appearances for Klopp in Dortmund