With goals from Ousmane Dembele and Memphis Depay, Barcelona Defeated The New York Red Bulls 2-0 in the final leg of the U.S prep tour.
--P Advertisement--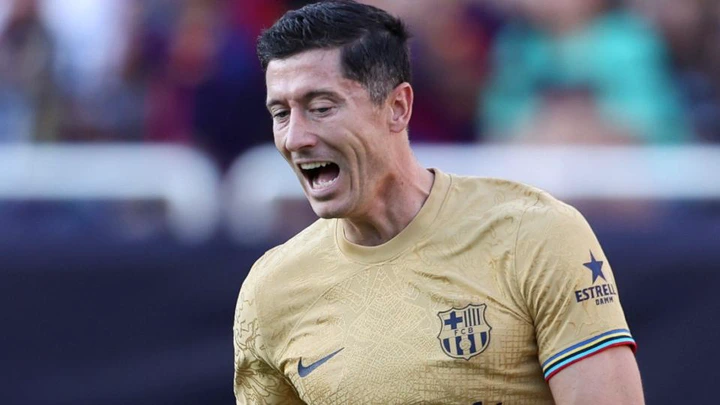 Three games and still no goals for new Barcelona forward, Robert Lewandowski. He was unlucky as he missed so many chances to score.
I think he was going too much for power instead of accuracy as he looks a little desperate to score his first goal for the team.
Lewandowski should calm down and adapt to the Barcelona system. It's not all about the force in the shot but the Tactics. His desperation for a goal is too much, if he can't score, he should think of assisting.
I think that he is trying a little bit too hard. He wants to score at all cost and that's the problem. All he needs is just one goal though and the rest will follow. For now, he is just desperate and wanna prove a point.
At this point, Xavi needs to sit him down and calm his nerves. He should play normal like he had always played. There is nothing for him to prove to anyone. We already know he is one of the best in the world currently.