--P Advertisement--

The fourth week of the premier league kick-started today with Manchester United beating Southampton 1-0 to climb the table.
There were other games played on the day, with the likes of Chelsea, Manchester City and Liverpool showing their superiority over their opponents.
In Chelsea's game against Leicester, the blues were reduced to ten men in the first half after Gallagher got red card.
This burdened his coach, but they came back stronger in the second half with Sterling scoring a brace and won 2-1.
Manchester City scored four in the second half to complete their comeback over Crystal Palace, who were leading 2-0 at half-time, winning the game by 4-2.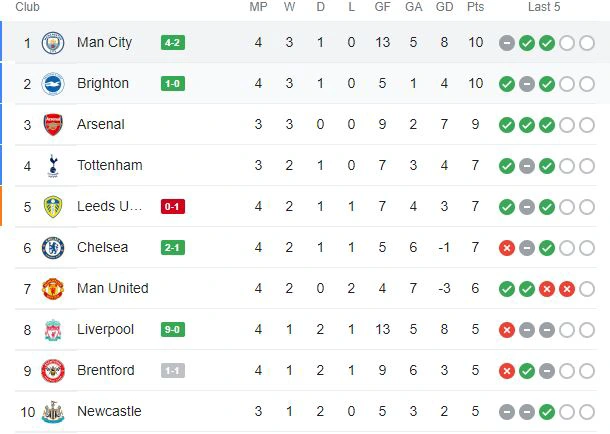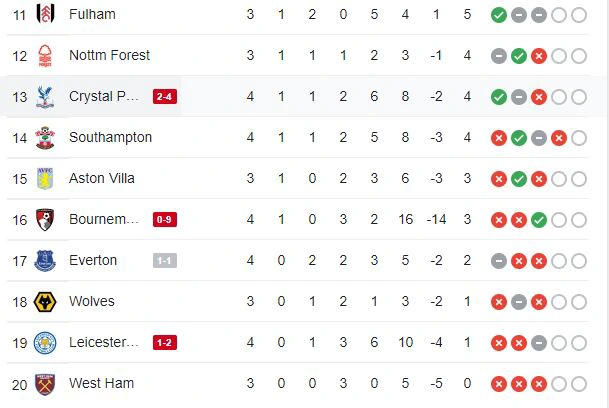 Liverpool went over the board and decided to remind the entire premier league why they are the best at what they do, as they bounced back from their loss to Manchester United with a 9-0 win over Bournemouth.
It was an exciting weekend of football, especially for the fact Erling Haaland scored his first hat-trick in England.