--P Advertisement--

Official, two confirmed deals.
Middlesbrough has acquired striker Matthew Hoppe from Mallorca on a four years deal.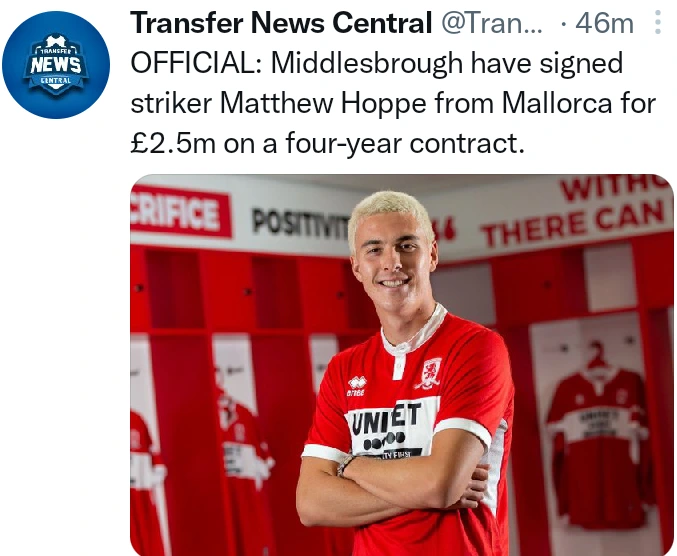 Matthew Hoppe, a striker from the United States, has joined Middlesbrough of the English Championship, it was revealed on Wednesday.
According to sources who spoke to ESPN, the transfer could end up costing a total of £4-5 million, with the agreement valued at £2.5 to 3 million.
St Johnstone has acquired Daniel Phillips.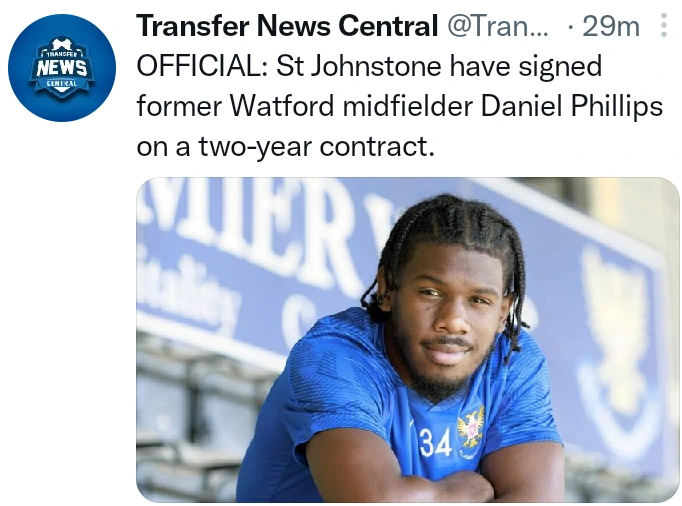 The imminent signing of Daniel Phillips has been revealed by Callum Davidson, manager of St Johnstone.
After just completing a good trial period at McDiarmid Park, the former Watford midfielder has agreed to a two-year contract.
Manchester United keen on landing Cody Gakpo.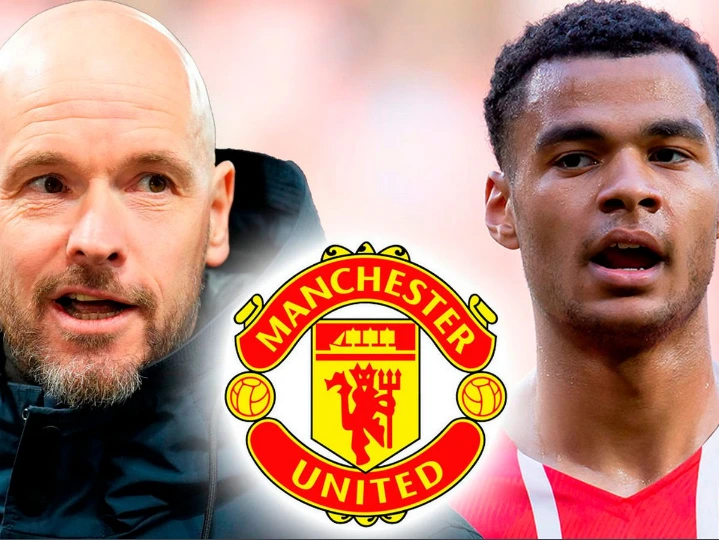 The £35 million-rated attacker Cody Gakpo is reportedly interested in joining Erik ten Hag's Manchester United after considering leaving PSV Eindhoven.
The lengthy quest for a forward by Manchester United during the summer transfer window may be coming to an end now that Cody Gakpo is allegedly interested in joining the team.