Reactions As Sky Sport Shares Liverpool-Man Utd Combined XI Without Any Man United Player
Sky Sport has raised reactions after shearing Liverpool and Manchester United combine starting 11 without any Manchester United player.
--P Advertisement--

Liverpool will be playing against Manchester United this evening. In anticipating the match, viewers have been choosing their preferred player in all positions from Liverpool and Manchester United squad.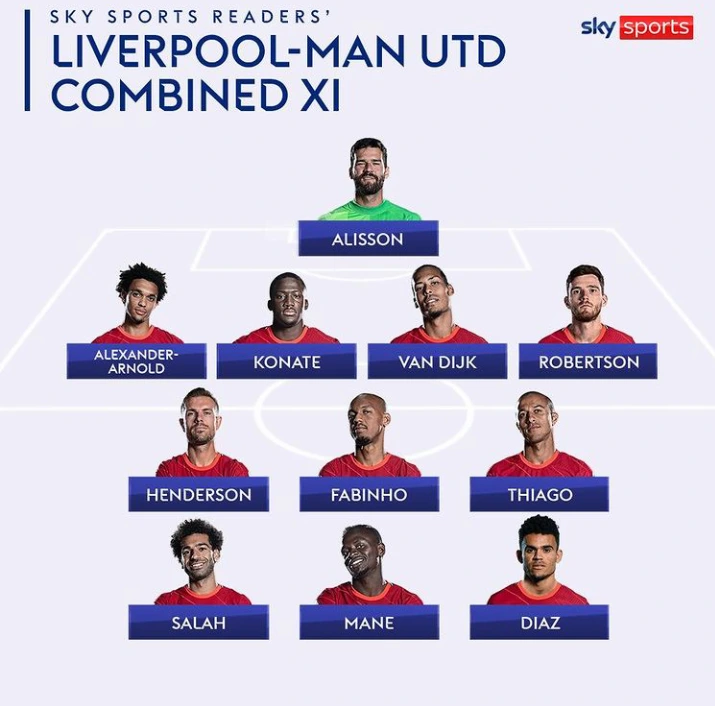 After the combination, Sky sports shared the line up on Instagram. None of Man United players appeared in the Liverpool dominated line up.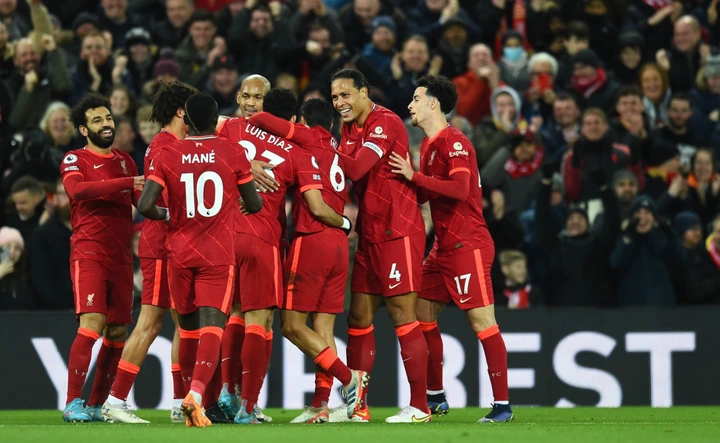 Manchester United are not having a good season. The players are struggling to win matches. Liverpool are in good form, and if they win Manchester United today, they will be at the top of the table, atleast till when Manchester City play their next match.
Some viewers think Cristiano Ronaldo, De Gea, and Bruno Fernandez should be in the line up. Probably the team's poor performance is the main reason why the players haven't been playing at their best.