Popular Nollywood actress, Rosy Meurer has taken to her official instagram page to show her fans how much she and her husband love playing football.
--P Advertisement--

Rosy Meurer and Olakunle Churchill also taught their first child how to play football as they are always passing the ball to him. Olakunle Churchill and his wife were able to enjoyed their football game because they have a very big compound which is enough for them to run around.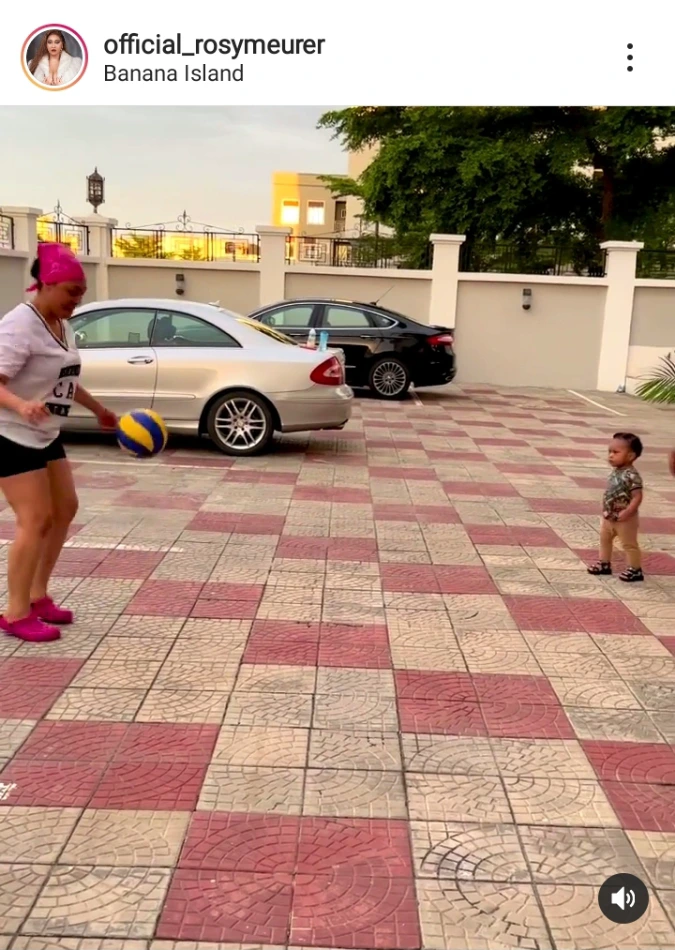 However, Olakunle Churchill wore a matching outfit with his wife but his wife took the game more seriously as she wore a bum short so that she will be able to stretch her legs very well.
Rosy Meurer boasted to her husband that she's a better footballer as she shows different kinds of skills.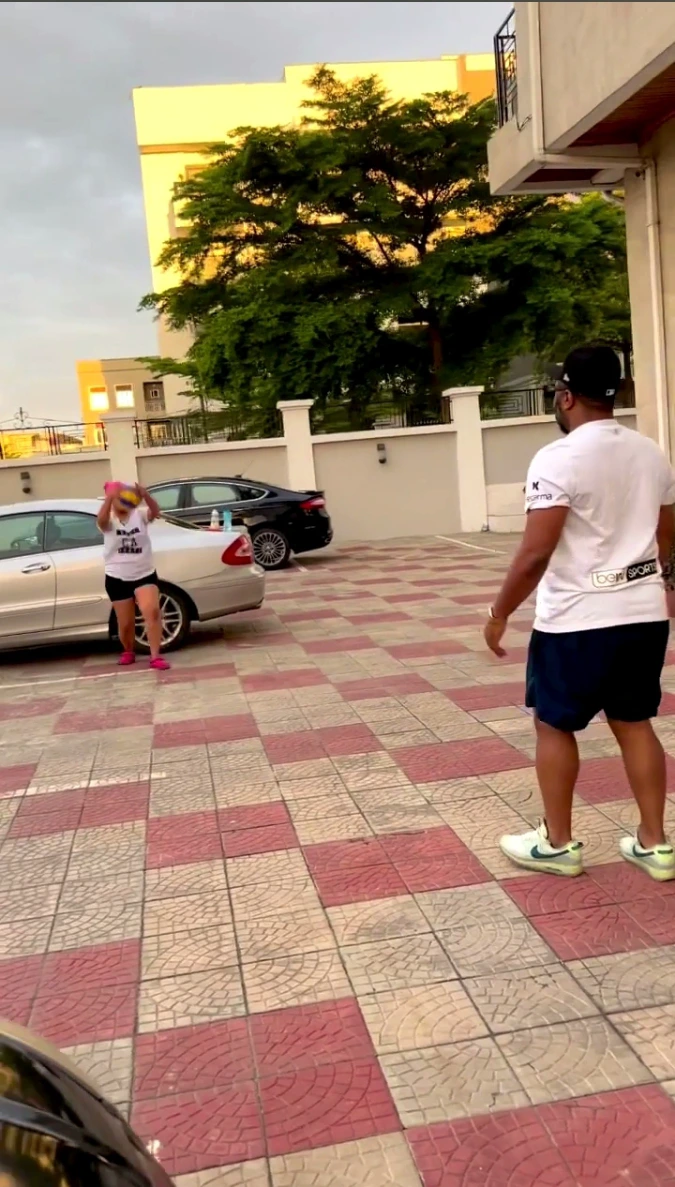 Olakunle Churchill also wants to know how skilled his wife is as he threw the ball at her and Rosy chested the ball to the ground.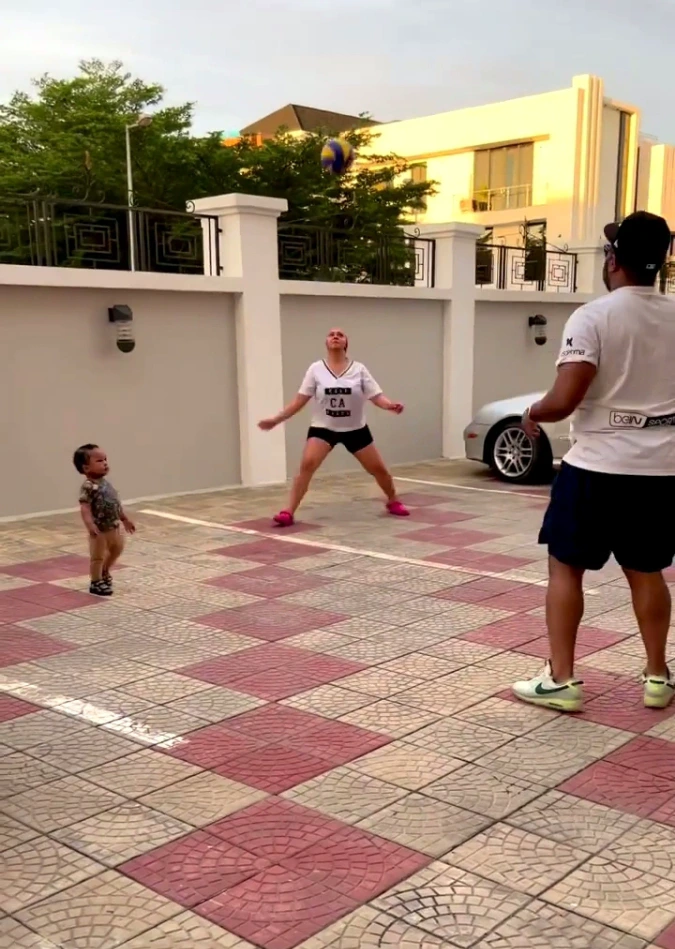 The most interesting moment in the video was when Rosy was controlling the ball with her head and when she was about to lose the ball she trapped it with her leg.
Rosy Meurer captioned the video saying; "Baby I'm better than you anytime when it comes to football abeg. Olakunle Churchill hands down for me, my skills are madooo".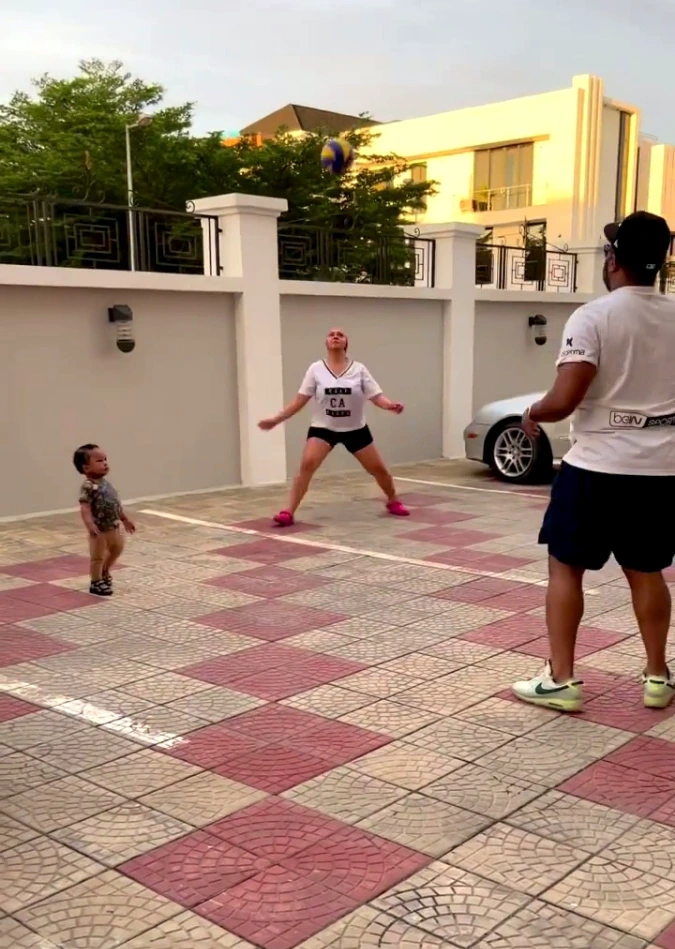 Click on the link below to watch the video.
It is undeniable that the reason why Olakunle was playing football with his wife is because he wants to strengthen the bond between him and his family.
Olakunle's gesture towards his family is unique because, he was able to make time for his family despite the fact that he's a business man.
As soon as Rosy Meurer and Olakunle's video surfaced online, many of their followers rushed down to the remark area underneath the post to drop lovely emojis and lovely compliments for them.