REPORT: 7 Top Footballers Who Followed Their Father's Footsteps By Becoming Footballers Themselves
Premier League reigning Champions, Manchester City a few minutes ago announced the signing of the club's new striker,Erling Braut Haaland and released several photoshoots of him in the new Manchester City's kit.
--P Advertisement--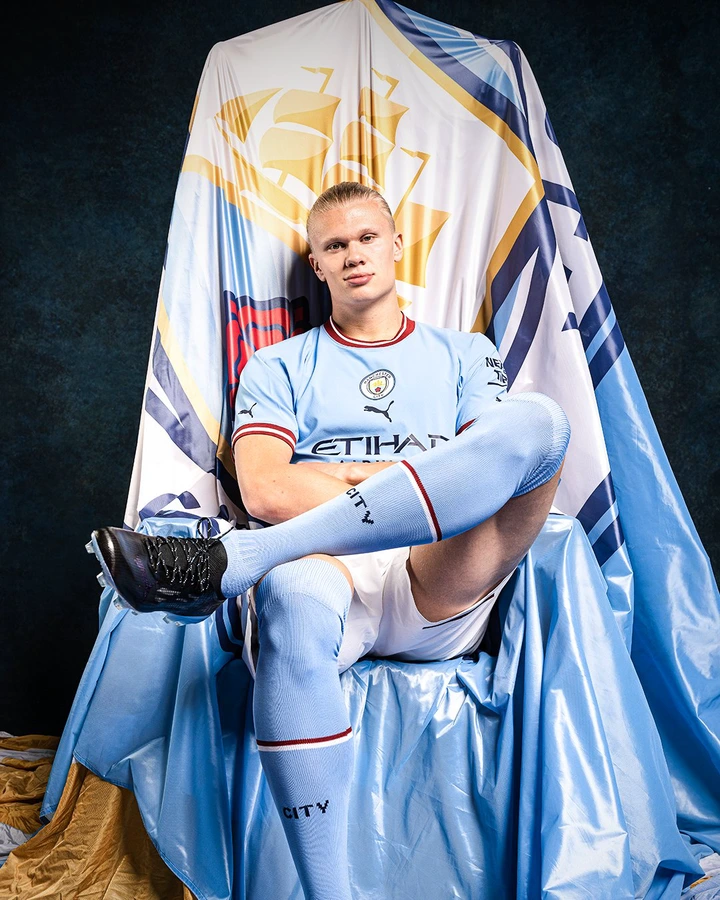 For his announcement, Manchester City recreated a picture of his younger self supporting the blue side of Manchester while sitting in a chair with legs outstretched.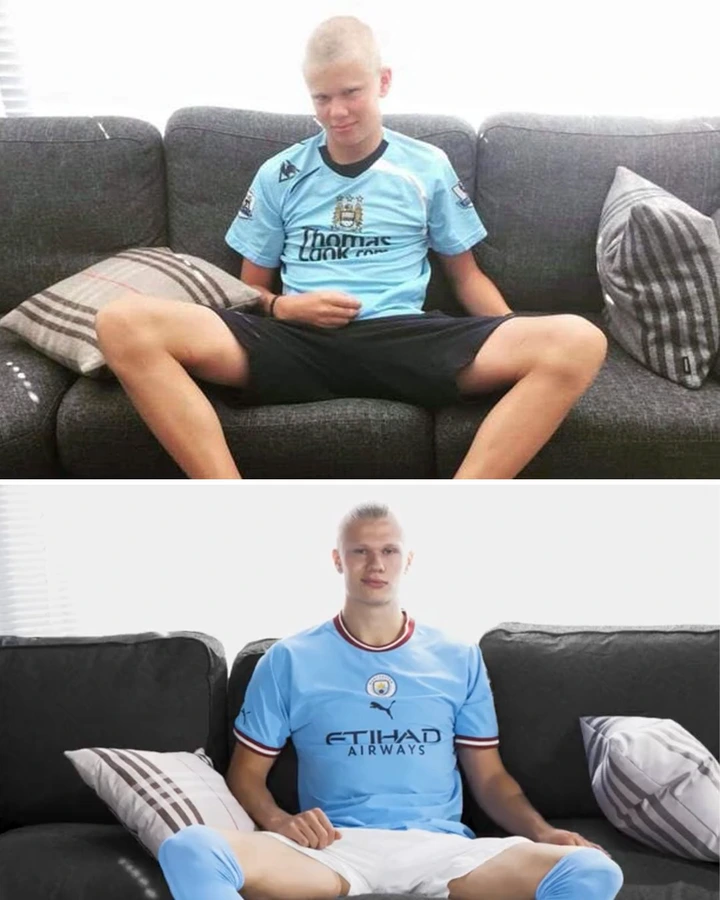 The 21 year old Norwegian forward was signed for €60 million by the Citizens,and will reportedly earn as much as Kevin De Bruyne in the club(€375,000) weekly. A few images showing him putting pen to paper on the five year contract with the Citizens was also released.
After his announcement and presentation,the DFB Pokal winner had expressed his happiness for signing for his childhood club,a club he started supporting when he was younger as he was born in England, despite being a citizen of Norway.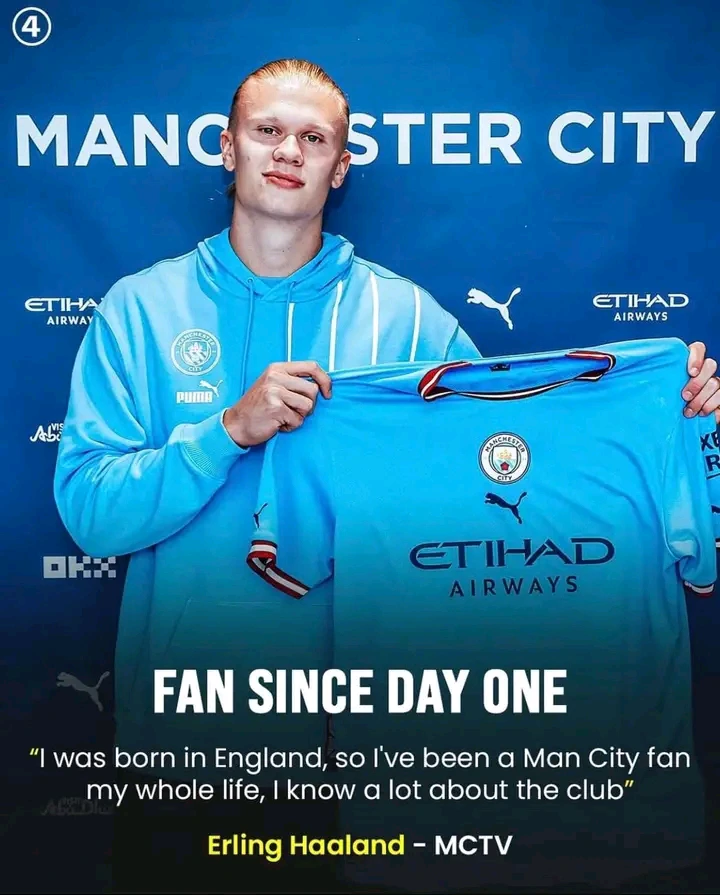 With Erling Braut Haaland now in the Manchester City's squad, Pep Guardiola will not have any excuses for not winning the Champions League trophy next season, as his dream transfer of a deadly number 9 since Sergio Aguero departed has now materialized.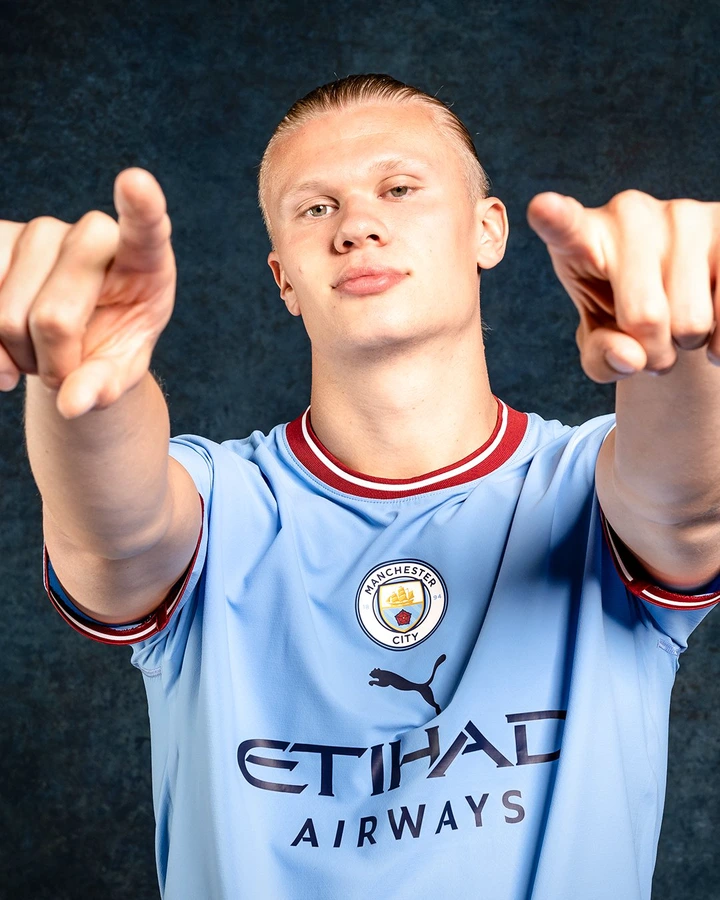 Liverpool about to wrap up the signing of Uruguayan striker Darwin Núñez from Benfica also means that we may get to see another rivalry of strikers in the Premier League next season,as both Jurgen Klopp and Pep Guardiola will have their main forwards upfront.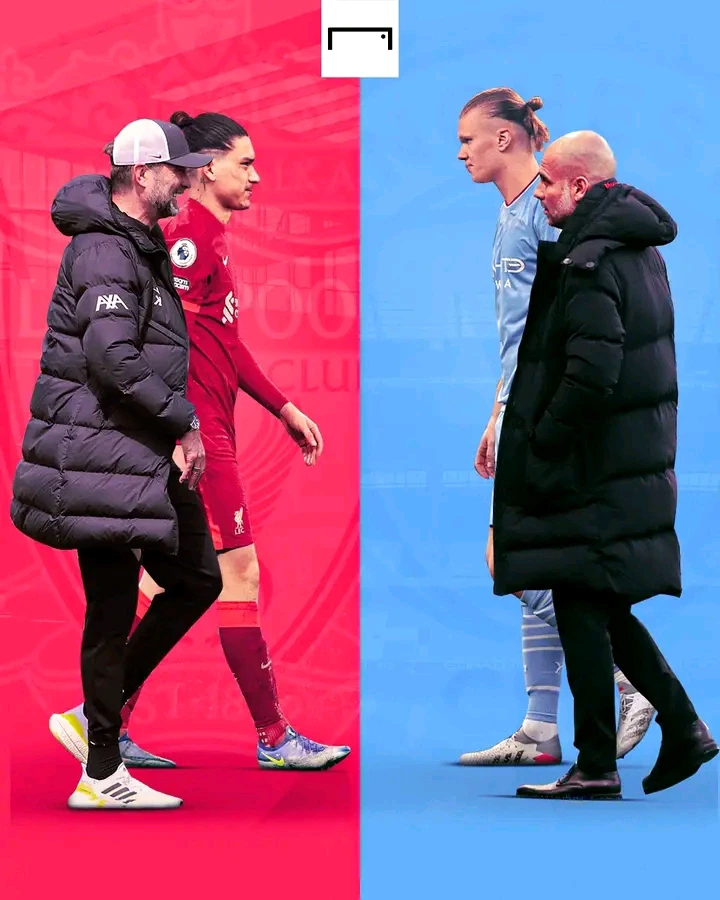 Erling Haaland's announcement today means that he has now joined the club his father played in the early 2000's (2000-2003),with the 21 year old hoping to make history with the English club.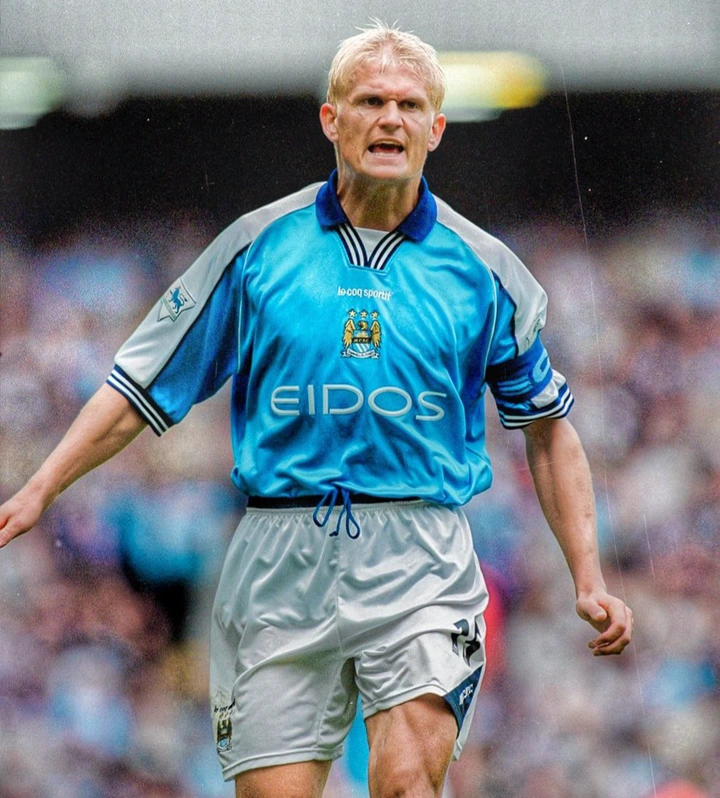 As Erling Braut Haaland joins Manchester City,here are other top footballers who followed their father's footsteps by becoming professional footballers themselves;
1. Alf-Inge Haaland and Erling Haaland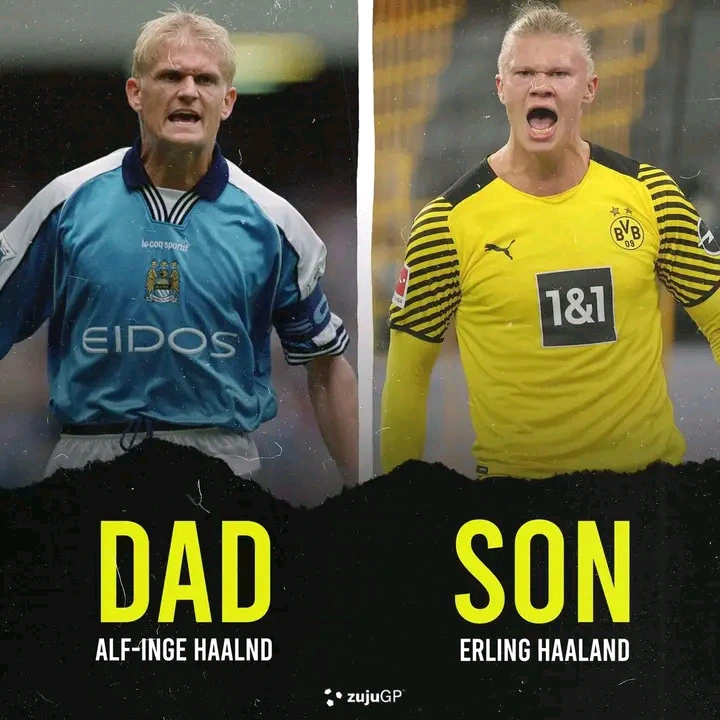 Erling Haaland's father, Alf-Inge Haaland was a Manchester City player between 2000-2003 who played as a midfielder and right back for the Citizens and recorded 3 goals in 38 appearances. The latter's signing means that he has decided to act like his father and sign up for his boyhood club.
2. Paolo Maldini and Daniel Maldini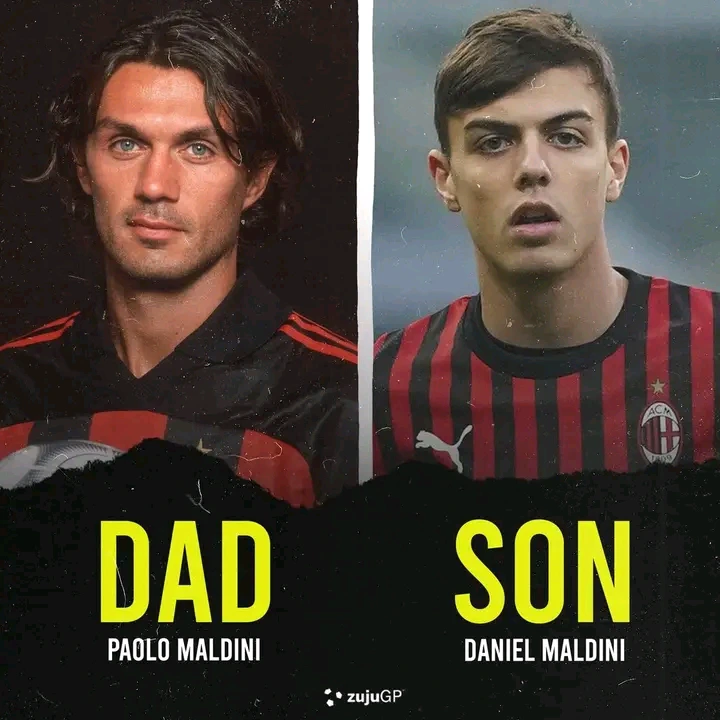 AC Milan's legendary defender,Paolo Maldini played for the Italian club for 25 years, winning the Serie A title and Champions League title 7 and 5 times respectively. His son,20 year old Daniel Maldini was later to sign up for AC Milan and helped them win the Serie A title this year.
3. Peter Schmeichel and Kasper Schmeichel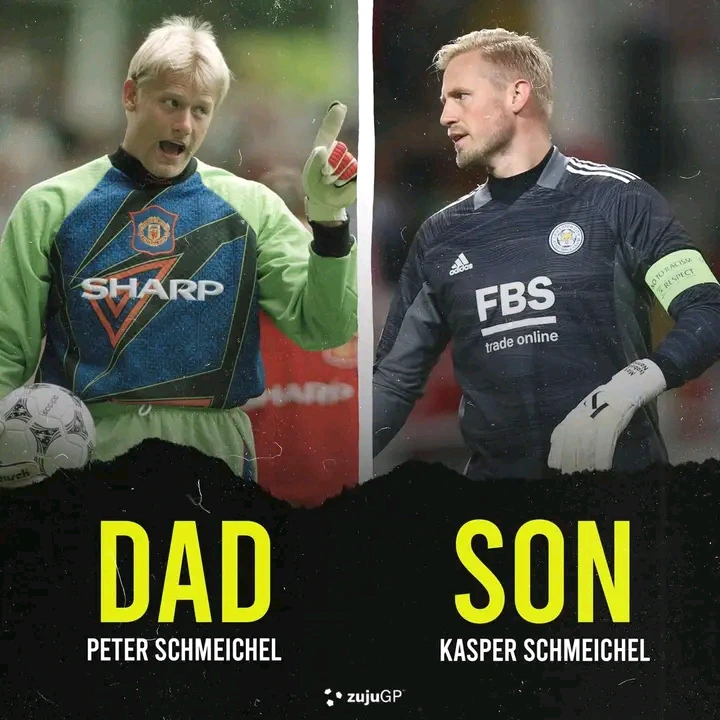 Current Leicester City shot stopper,Kasper Schemeichel became a footballer just like his dad,Peter Schemeichel who spearheaded Manchester United's treble winning year in 1999. The former now plays for Leicester City,and won the FA cup and Community Shield about a year ago.
4. Enrico Chiesa and Federico Chiesa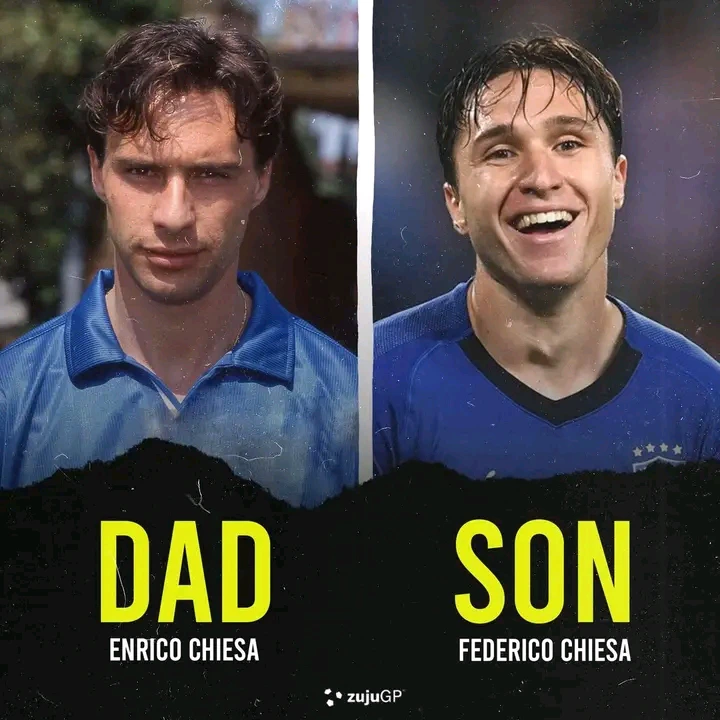 Former Lazio, Fiorentina and Parma forward,Enrico Chiesa was one of the few footballers who allowed their son to venture into football as a professional career. The 51 year old Italian has his son,24 year old Federico Chiesa playing for Juventus Football club.
5. Periko Alonso and Xabi Alonso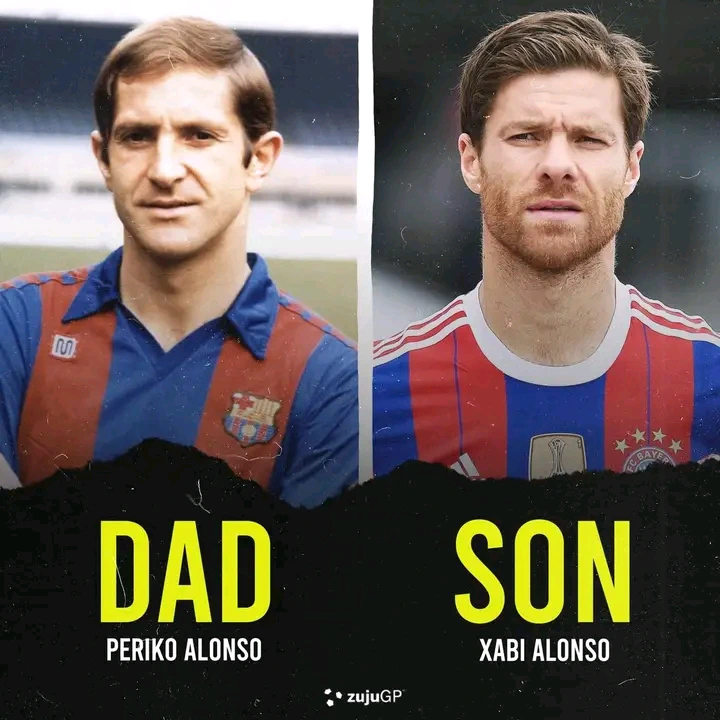 Former FC Barcelona and Real Sociedad player,Periko Alonso is amongst the top former footballers who gave go-aheads to their sons to become professional footballers themselves.
The son of Periko Alonso was Xabi Alonso,Real Madrid and FC Bayern Munich's highly rated midfielder who won the Champions League trophy with Real Madrid in 2014, amongst many other trophies.
6. Frank George Lampard and Frank Lampard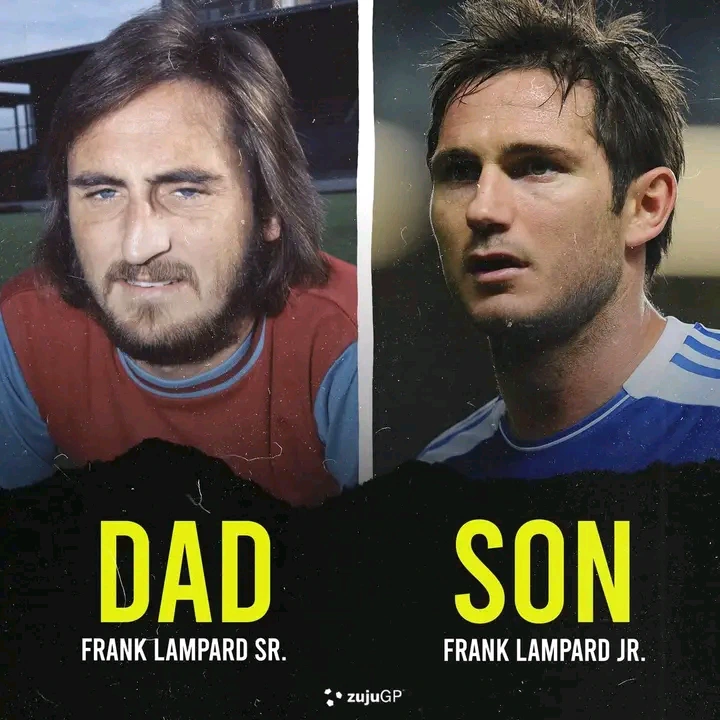 Former Chelsea midfielder and legend, Frank Lampard had for a father former West Ham United talented left back,Frank George Lampard who also had two capps for the England national team.
7. Danny Blind and Daley Blind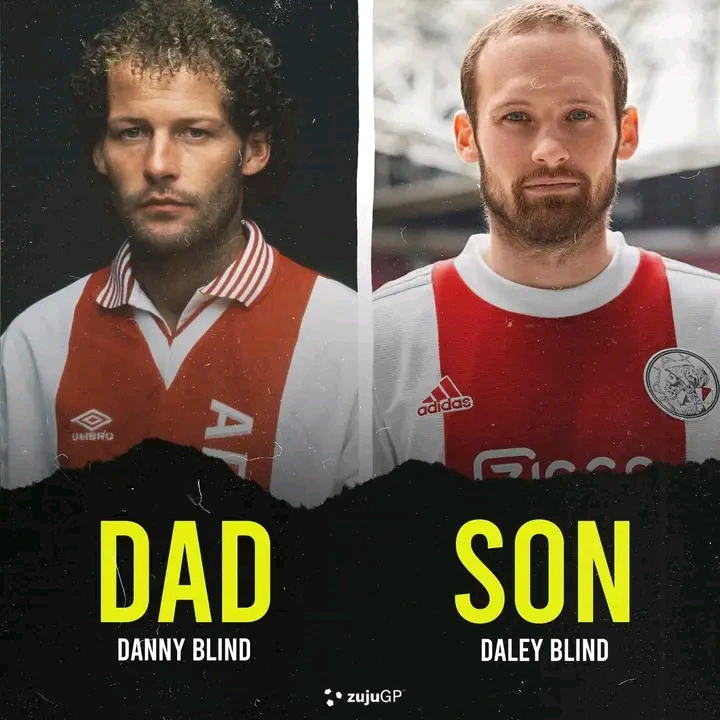 Former Manchester United and current AFC Ajax player,Daley Blind was fathered by Danny Blind,a former Ajax and the Netherlands national team defender who is among the only two Dutch players to have won all the UEFA competitions.
Which of these top footballers who followed their father's footsteps by becoming professional footballers themselves impressed you the most?