Report: Ajax star, Antony Prefers Move To Liverpool Or United, Kante Makes Chelsea Transfer Decision
--P Advertisement--

Ajax sensational prefers move to Liverpool or United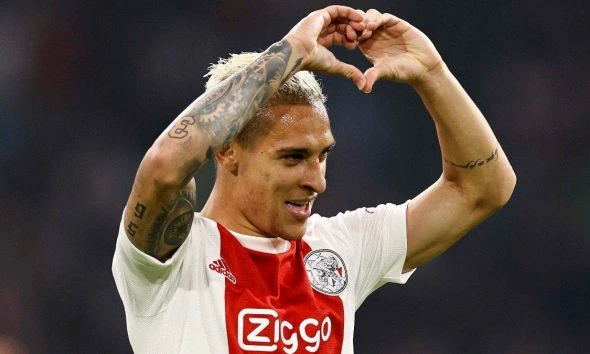 According to transfer news on UOL (h/t Metro), Liverpool are in the running to sign Ajax sensation, Antony, amidst interest from Manchester United and Newcastle United.
The 22-year-old Brazilian winger has made a big name for himself in Amsterdam this season. He has 12 goals and 10 assists in 33 games across all competitions for Ajax, helping his team win their third Eredivisie title in a row.
Antony is one of two right-wingers Ajax signed from Sao Paulo in recent years. With David Neres now at Shakhtar Donetsk, his Brazilian counterpart has had a free run at the starting spot down the right-hand side.
And it is claimed that just 6 months after Neres' departure, Antony could also be on the move. Man United, Newcastle, and Liverpool are three PL clubs mentioned who have expressed their interest in him.
However, the winger apparently prefers a move to either the Mancunians or the Meresysiders. United will see Erik ten Hag take charge this summer, with the Dutchman having coached Antony at Ajax.
The Reds, meanwhile, have Mohamed Salah and Sadio Mane- who could hurt the Brazilian's chances of getting a starting spot early on. But both Liverpool wingers aren't getting younger, and the Reds would be wise to hunt for a long-term successor, especially down the right flank.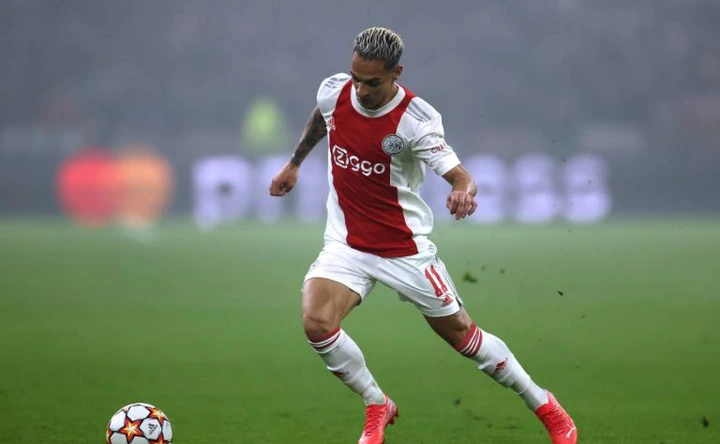 Luis Diaz has more or less put an end to the fear our fans may have had about our depth down the left-hand side. Antony can play down both flanks and is a tricky merchant, with his ability to take on defenders down the wings an asset for most teams to possess.
It would be a treat for Liverpool fans' eyes to have another exciting winger in the squad that can put on a show on his day, but it remains to be seen if the Reds actually formalise any interest in the winger given they just signed Diaz from FC Porto this January.
Kante makes Chelsea transfer decision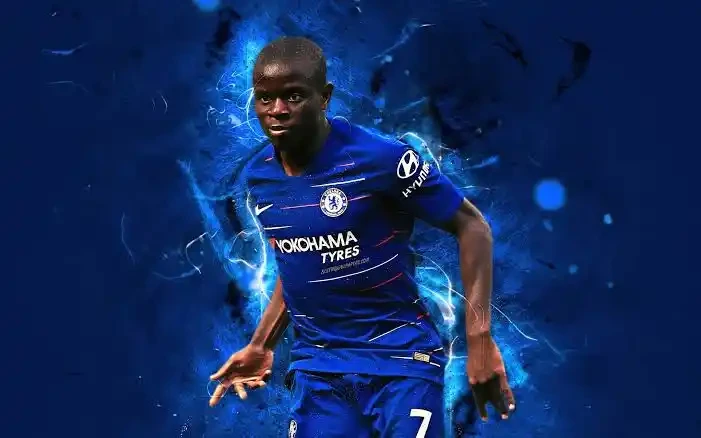 Chelsea midfielder N'Golo Kante has given the strongest transfer decision not to follow in Jorginho's footsteps by attempting to engineer a transfer move away from the blues this summer.
The 31 year old has spent six years in the blue of Chelsea, winning practically every trophy available since joining from Premier League winners at that the time Leicester City in 2016.
However, with Jorginho linked with a summer move to Juventus, Antonio Rudiger, Andreas Christensen, Cesar Azpilicueta, and Marcos Alonso preparing to take on fresh challenges in La Liga this summer.
Coupled with this, the likes of Romelu Lukaku and Timo Werner might leave amid recent ties to Bayern Munich, suggesting that more than two midfield exits could overload Todd Boehly and his consortium with things to do when his £4.25billion buy is formally completed.
Above all, the France international has drop the biggest signal yet that he would be staying for 2022/23 season despite having one year left on his contract after this season will be music to Chelsea manager Tuchel's ears. In a pre-Leicester interview, he told Sky Sports: "The only thing is sure that I have one more year and the only thing is to finish this season. I'll think about it in the right time."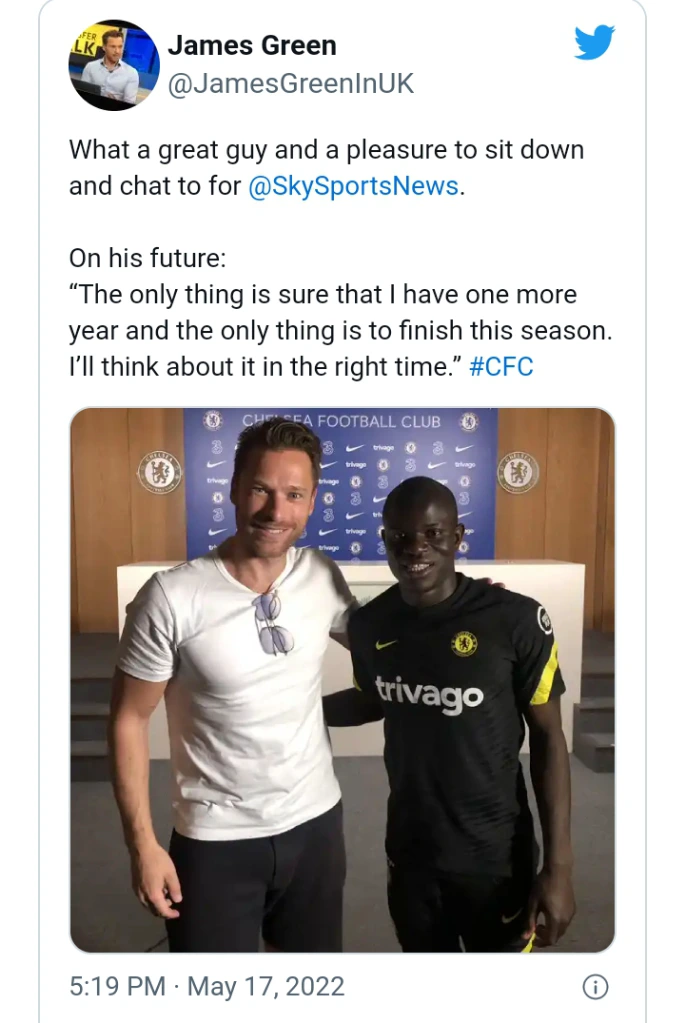 This statement has validated Tuchel's worries about losing his reliable players in the summer amid Rudiger's reported decision to depart for Real Madrid.
Unfortunately, with no new contract on the table and Kante set to become a free agent in June 2023, we can expect to hear a lot more from his agency in the coming months, with Paris Saint-Germain also keen on signing the France superstar.
Furthermore, with this new Kante admission concerning his immediate future, it appears to be a win-win situation for both Tuchel and the new owner Boehly, who now have one less issue to worry about.