REPORT: Barça summer target Sadio Mané speaks out on rumours of possible departure
--P Advertisement--

Sadio Mané, one of the most important players in the Premiership, has offered a few words after the 'clash' against Aston Villa, where he talks about his present and future at Liverpool.
A few weeks before the end of the 2020/21 season, the summer transfer window is gathering pace and Europe's top clubs are beginning to follow their roadmap to strengthen their squads. One of them is FC Barcelona. The Culés have their sights set on reinforcing all their flanks and have set their sights once again on Sadio Mané, one of Liverpool's stars, with whom they had already held talks earlier this year, according to Catalunya Radio.
The African is one of the most important pieces of Jürgen Klopp's team, and year after year is revalued in the market thanks to his great performances. On Tuesday he was the protagonist against Philippe Coutinho's Aston Villa, when in the 65th minute he sent the ball into the back of the net to seal the tie (1-2) and get a very important victory for the Reds' league aspirations.
Once the match was over, the striker offered a few words, reported by journalist DaveOCKOP, in which he expressed his satisfaction with his current situation at Anfield. "I just try to enjoy every moment and help my team-mates. Without them I'm nothing. Honestly, I'm very happy," said the Senegalese, making clear his connection with the first team squad.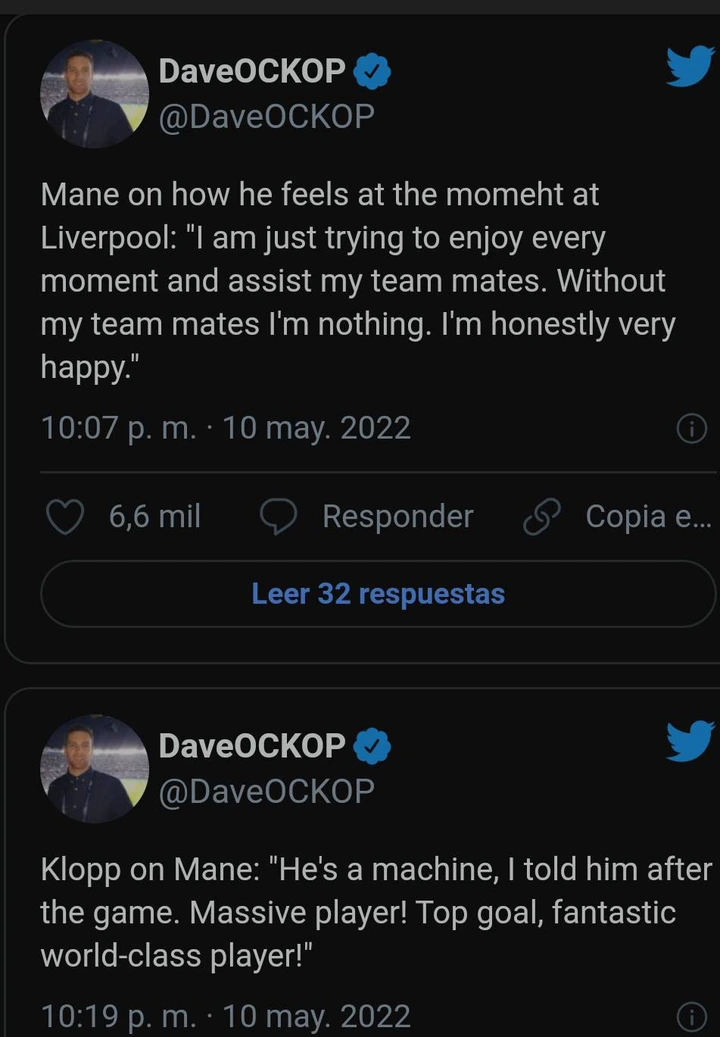 His coach also took the opportunity to talk about him and his importance to the team. "After the game I told him: he's a machine. He's a massive player, with quality and goals. He's a fantastic, world-class player," said Klopp, who has every confidence in the number '10's' ability to lead the way and create situations that tip the balance in his favour.
Barcelona are still on his trail
Despite Barça wanting to take advantage of the fact that he has just one year left on his contract, the truth is that Mané is comfortable in England. He is currently competing for all the titles, equal on points with Manchester City at the top of the Premier League, waiting for Chelsea in the final of the FA Cup and with 'the eye' on Real Madrid to lift his second 'Orejona'. For the moment, it remains to be seen whether Liverpool will work on his renewal in the coming weeks or whether the Catalans will have a 'free hand' to negotiate for his services.