--P Advertisement--

Bayern Munich's management and sporting leadership have responded to recent statements made by Joan Laporta and Robert Lewandowski regarding the Polish striker's departure from the Allianz Arena.
In an interview with 'BILD', Hasan Salihamidzic has thrown a new dart at the player and has expressed his willingness to clarify the situation with the Barça president in future meetings.
"I don't understand them," Salihamidzic responded to 'Lewy's' accusations of lying to Bavarian sporting officials.
"My father taught me that when you leave a place, you can never close the door with your backside. Lewandowski is on a good way to do that," he said in a statement that once again showed that the Teutonic offices did not like the pressure on the striker to wear the Blue and Whites' colours.
The Bayern sporting director was more diplomatic when asked about Laporta. "We will definitely talk about everything when we meet next time," Salihamidzic concluded.
Seems as though Bayern Munich are still finding it difficult to move away from Lewandowski's departure, despite replacing him with a world-class forward in Sadio Mané.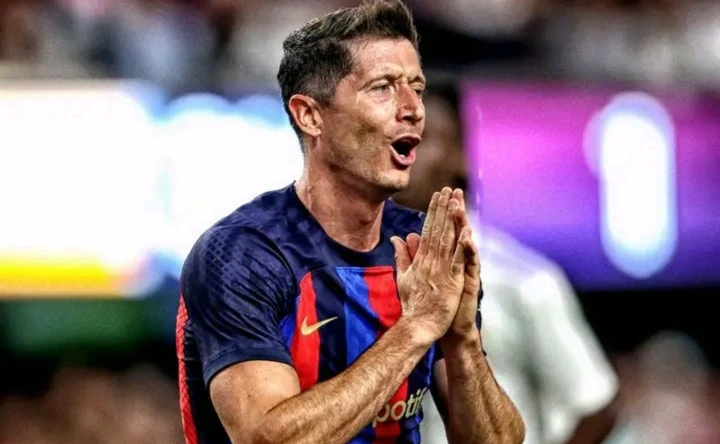 On the other hand, Lewy is still awaiting his first goal for Barcelona, after drawing blank in three straight games.
Regardless of the situation, Coach Xavi has encouraged the fans to be calm, and assured them it's normal, that he (Lewy) will start to score goals soon.
Xavi: "Lewandowski is frustrated, but that is normal. It's the same thing that happened to Luis Suárez when he came. He will end up scoring."
Up next is a game at the Camp Nou vs Pumas for the Joan Gamper Trophy. Would be nice to see Lewy score in front of a fully packed Nou Camp to help Barca secure the Trophy.