Liverpool willing to pay star salary for teenage talent after he rejects 'abysmal' contract
According to transfer news on Spanish outlet La Porteria (h/t Liverpool Echo), Liverpool are willing to pay a 'star salary' to entice Gavi into leaving Barcelona.
The Spaniard's entourage has apparently rejected an 'abysmal' contract offer from the Catalan giants. And amidst this situation, it is said that Gavi has an offer on the table from LFC.
The Reds could see themselves paying £146,000-a-week in wages to the 17-year-old talent, and are willing to trigger a £42.5million release clause in his current deal. The finances involved in this deal would raise eyebrows.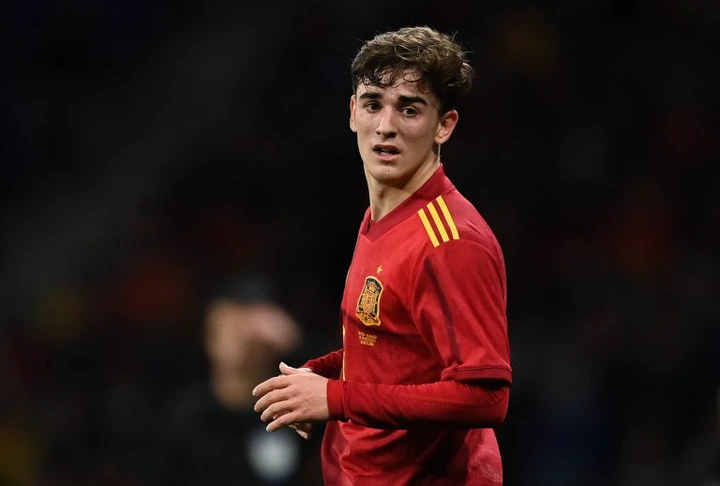 Is it really healthy if the club pays such wages to a teenager? If that figure is met, he could earn more at Liverpool than the likes of Jordan Henderson, Joel Matip, Joe Gomez, Diogo Jota and Sadio Mane.
Should LFC sign Gavi?
Considering he is 17, it wouldn't be unfair to assume that Gavi, if he does sign for Liverpool and then renews his deal in the future, would want an increase in his salary. And that is when the Reds can find themselves in real trouble.
It is better not to disrupt whatever wage structure the Reds may have at Anfield right now. But then again, Gavi is a talent that may command no less.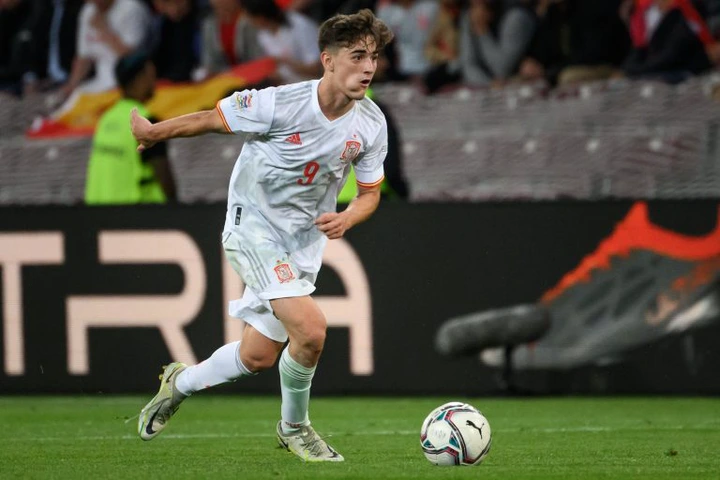 If he is playing at a level far beyond his current age, then it is hard to argue why he shouldn't be paid an amount that reflects such maturity. All transfers involve a bit of risk- if the player will succeed or fail at the club.
With Gavi, it can prove to be a high-risk, high-reward situation. There is nothing to suggest right now why he cannot be a world-beater in the next few years. And Liverpool arguably need young legs in midfield right now, with Hendo and Thiago Alcantara not getting any younger.
Fans would want this deal to happen, but it remains to be seen what the board's approach is- especially if Barca make an offer that tempts Gavi to stay in Barcelona.
Liverpool have agreed to sign £51m Portuguese star
Liverpool are consistently linked with Darwin Nunez and the latest reports suggest that the deal is practically complete with Benfica.
According to an exclusive story covered by Correio da Manha, the Uruguayan's sale would be the second biggest transfer in the history of the Eagles, however, they will only get a fee of £51million.
The famous Portuguese source have mentioned that Liverpool have agreed to pay 80 million euros initially (without add-ons) and from that sum, the Liga Nos side will only be able to bank 60 million euros (£51million).
It is reported that 11.2 million euros will be transferred to Spanish side Almeria, who sold the South American in 2020 with a clause for future sale.
Super agent, Jorge Mendes, has been handling the details of the transfer and he is getting 10% from the deal. On the other hand, former agents Lasalvia, Macedo and Goncalves, who dealt with the negotiations when the player moved to Portugal, will also get a share.
Correio da Manha claim that at first, Liverpool offered 70 million euros with 30 million euros in add-ons but Benfica rejected the proposal. Then, the Reds made a second bid of initial 80 million euros and 20 million add-ons.
The Eagles are still looking to get another 5 million euros but Correio da Manha claim that the deal is practically done and Nunez is set to move to the Merseysiders, who have already agreed personal terms with the player.
The media outlet have mentioned that Manchester United are consistently trying to sign the forward and will continue to do so until they have officially lost the battle.