--P Advertisement--

Manchester United took in Brighton and Hove Albion at Old Trafford after months of preparing for the game.
The Red Devils frustratingly lost the game which was the clubs opening game of the season.
It was also Erik Ten Hag's first competitive game since he was appointed the new Manchester United manager.
Before the game, the Dutchman made it known that the squad is ready for the season,
but we all saw that Manchester United is far from ready as they fell to a very humiliating defeat at Old Trafford,
so having known these, here are three more signings Manchester United hierarchies should do before the window closes.
1. Signing a striker. Bringing in a striker into the squad doesn't necessarily mean that the Red Devils should go for all-out number 9.
With the presence of Anthony Martial and Ronaldo in the team, the Red Devils just need more firepower upfront and a very dangerous winger can get the job done.
2. A deep-lying midfielder.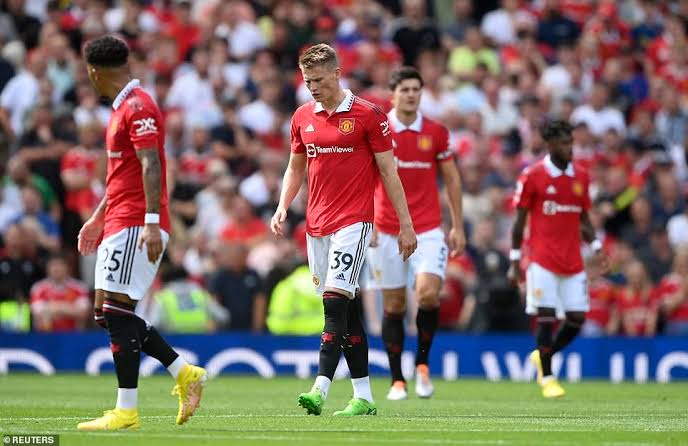 As we saw on Sunday, the likes of Fred and McTominay were very poor in that position as Brighton enjoyed a lot of possession more than the Red Devils.
The duo couldn't control the midfield as Erik Ten Hag shipped in two goals in the first half before making some changes.
3. Right back is also needed.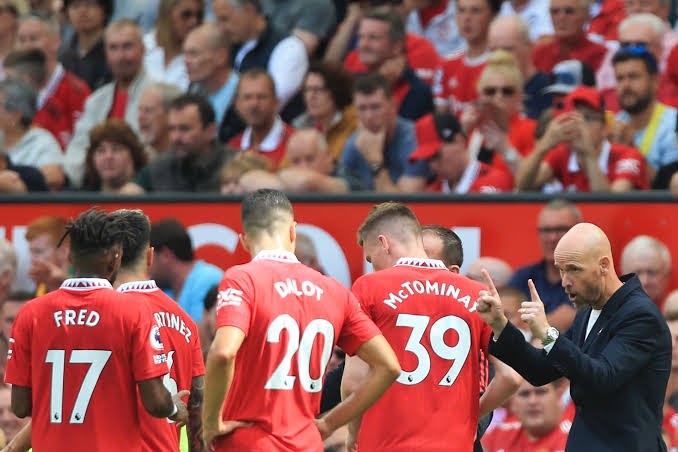 Just at mare looking at Dalot, he's good in joining the attack, which is a very good thing but has little or nothing to offer when it comes to protecting the backline.
We saw many passes move through his position on Sunday, as Maguire struggles to cover the Portuguese international.