--P Advertisement--

Barcelona president Joan Laporta and his board are working diligently to make sure that the club puts together a solid team that can compete for trophies next season.
As a result, the Catalans have ensured the signings of Andreas Christensen, Ousmane Dembele, Raphinha, Franck Kessie, Robert Lewandowski, and Jules Kounde this summer.
The Spanish giants have also been linked to high-level stars in the transfer market like Bernardo Silva, Cesar Azpilicueta, and Marcos Alonso among others.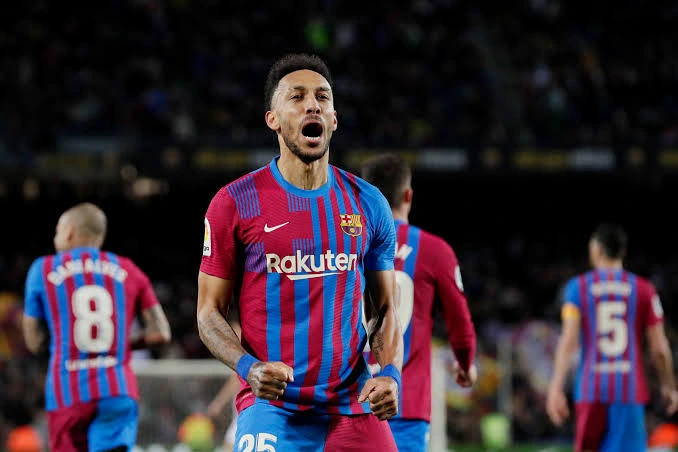 One player that has been recently linked away from Camp Nou this summer is Aubameyang.
According to a fresh report from Diario Sport, Xavi is clear that Aubameyang is going nowhere this summer.
The report notes that the Barcelona coach considers Aubameyang an important part of the squad even following the arrival of Robert Lewandowski from Bayern Munich.
Diario Sport adds that Xavi thinks that the center-forward position is "perfectly covered" with Aubameyang and Lewandowski around and thinks the two could even play together in some matches.
It remains to be seen if Aubameyang will leave this summer or remain in Barcelona.