Reports – Liverpool set to abandon €50m rated Barça midfielder
The Gavi soap opera is about to come to an end. This week, after several days of delay, the final meeting is scheduled to close the renewal of the youth player's contract with Barça. The player and his agent already have a formal contract proposal and it is expected that in the next few days the issue will be closed.
--P Advertisement--

In this way, according to SPORT, Liverpool have already written Gavi off. The 'Reds' have been on top of the player and would have paid the 50 million euros in which his termination clause was set to. With the improvement of the contract, the player from Seville will have a first-team record and his release clause will go up to 1,000 million euros, the same as the last renewed players: Pedri, Ansu Fati, Araujo and Ferran Torres, who arrived in the winter market from Manchester City.
Liverpool have therefore decided not to put any more pressure on the player's entourage and to close the case. They have always known that Gavi's priority was to renew his contract with Barça and succeed in the blaugrana.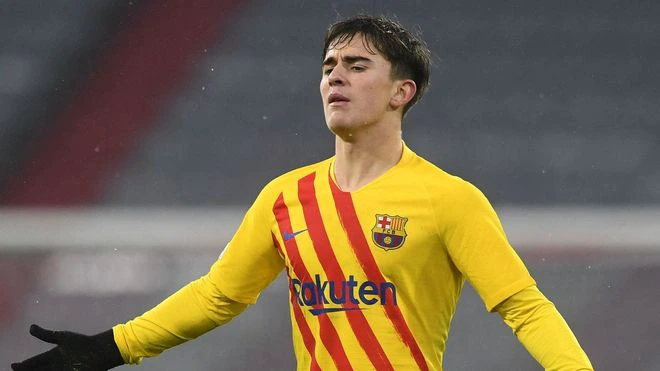 However, the delay of the last few days and the declarations of Joan Laporta regretting the lack of harmony with the player's agent would have given a boost of hope to the English, who longed to tie down one of the greatest prodigies of current football.
With Gavi close to signing a new contract with Barça, Liverpool have switched targets and are now negotiating for Leeds United's Kalvin Phillips. His contract runs out in 2024 and, as with Raphinha, his transfer fee would have been significantly reduced had his side been relegated. However, Leeds secured salvation at the death knell, so the exit price for the England midfielder will be much higher.