Football.london quotes Neymar as saying in an interview that there is strong interest from Chelsea . After an injury-plagued season with Paris Saint-Germain, Neymar finished with 13 goals and 8 assists in 28 games in all competitions for the Brazilian superstar. After Kylian Mbappe signed a rich new contract with the French team, there has been a lot of talk about the future of the 30-year-old attacker.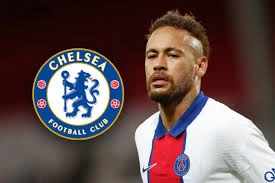 The future of Paris St. Germain appears to be centered around the 23-year-old Mbappe. However, Neymar's place on the team could be harmed as a result.
Chelsea have expressed an interest in signing the Brazilian forward in the midst of this predicament. Todd Boehly is the new owner of the Blues, who may be interested in signing one of the best players in the world to kick off their season.
Neymar, on the other hand, stated that he has no plans to leave Paris when questioned about his plans for the upcoming season. Chelsea's pursuit of the Brazilian has been dealt a serious setback, it's fair to say.
With Paris, it's a given." There are no other options for me because I have a contract with PSG. Paris Saint-Germain, of course.
Chelsea's strikers have struggled in front of goal recently and have not been very productive. Our big-money signings like Romelu Lukaku, Timo Werner, and Kai Havertz have been inconsistent, shooting a lot of blanks while leading the line for the club.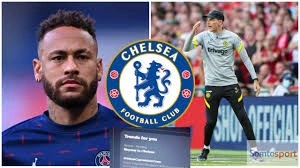 If Chelsea want to compete at the highest level, they must get a top-quality striker. Neymar is an excellent candidate from this perspective, as the Brazilian forward remains one of the best in modern football.