RMA Vs LIV: What To Expect From The UEFA Champions League Final
--P Advertisement--

The UEFA Champions League final fixture has been fixed after Liverpool knocked out Villarreal FC and Real Madrid miraculously edged over Manchester City. As expected, there are a lot of tantalizing fixtures to be played. Being the biggest European club competition, it is no coincidence that fans are eagerly awaiting the day this fixture will be played.
However, this article will examine what to expect from the above UEFA Champions League match before it is actually played, even though football is known to be highly unpredictable. First, let's take a look at how many times each of the above clubs has won the coveted Cup.
NUMBER OF TIMES THE UEFA CHAMPIONS LEAGUE FINAL CLUBS HAVE WON THE TROPHY
(1). REAL MADRID: The world's most famous football club, Real Madrid, is based in Spain. Thirteen times, they've won the Champions League. They're the only team to win the Champions League three times in a row.
(2). Winning the Champions League six times is a record for Liverpool and English clubs generally. Their most recent triumph came under German manager Jürgen Klopp after a 2-0 win over Tottenham Hotspur. The Reds are by far the most successful English club in European competitions.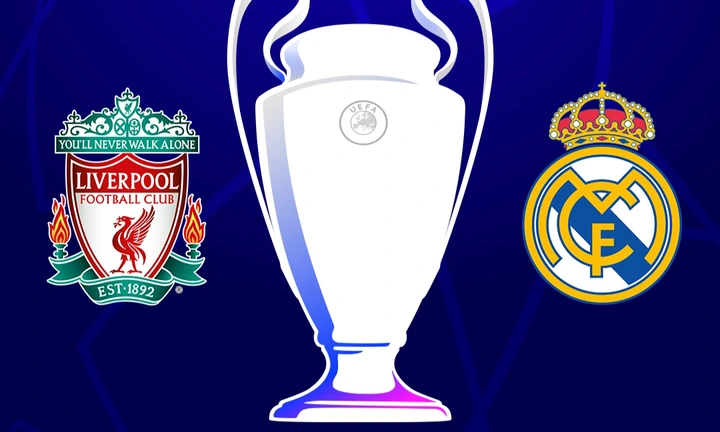 Following our examination of the above teams' European pedigree, let us now examine what to expect from their UEFA Champions League final encounter.
WHAT TO EXPECT FROM THE UEFA CHAMPIONS LEAGUE FINAL FIXTURE
While Real Madrid still largely relies on their old guard (Casemiro, Luka Modric and Toni Kroos), they have the likes of Eduardo Camavinga, Rodrygo and Federico Valverde to call upon if they need to inject some pace into the game.
On the other hand, Liverpool is a monstrous team and are the best team in the world pressing-wise. Jürgen Klopp has created an extremely efficient team that creates chances out of nothing with direct players like Mohamed Salah, Sadio Mane, Diogo Jota and Luis Diaz.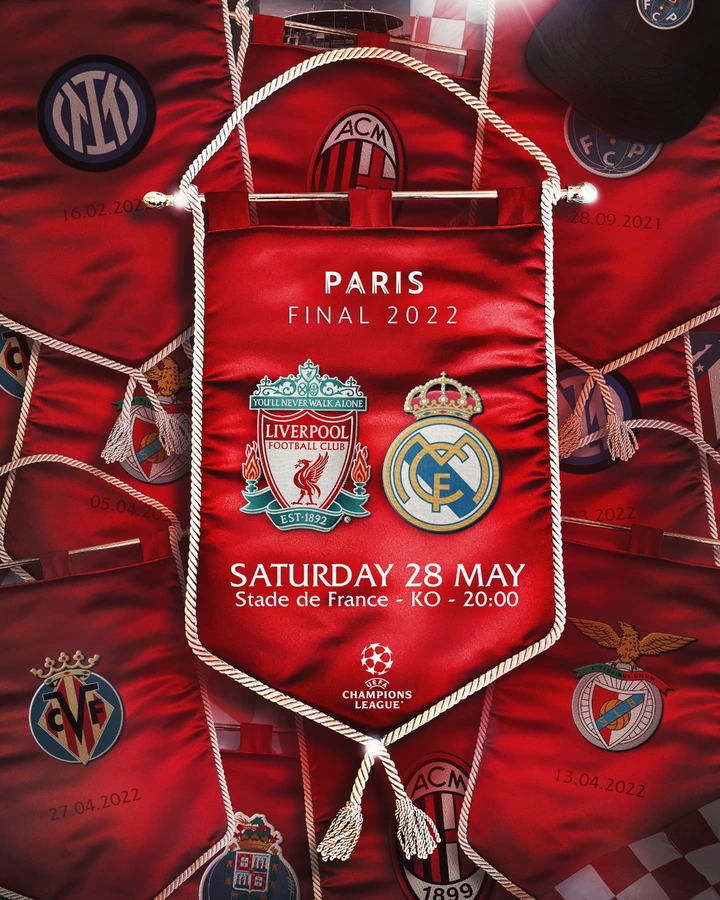 This game is also full of history as they met a few years ago when Mohamed Salah was forced off the pitch after a challenge from Real Madrid's legendary defender Sergio Ramos. The Egyptian winger even posted a message on social media saying "we have a score to settle" after Real Madrid knocked out Manchester City.
A lot of attacking moments should be expected from this game as neither team would want to sit back and absorb pressure for counter-attacks. Both teams have incredible attackers and as such, goals are expected.
Mohamed Salah has a point to prove as his message suggests, while the likes of Vinicius Jr, Rodrygo and Eduardo Camavinga each have a point to prove. No team is certain of victory as football is highly unpredictable and things could get interesting quickly.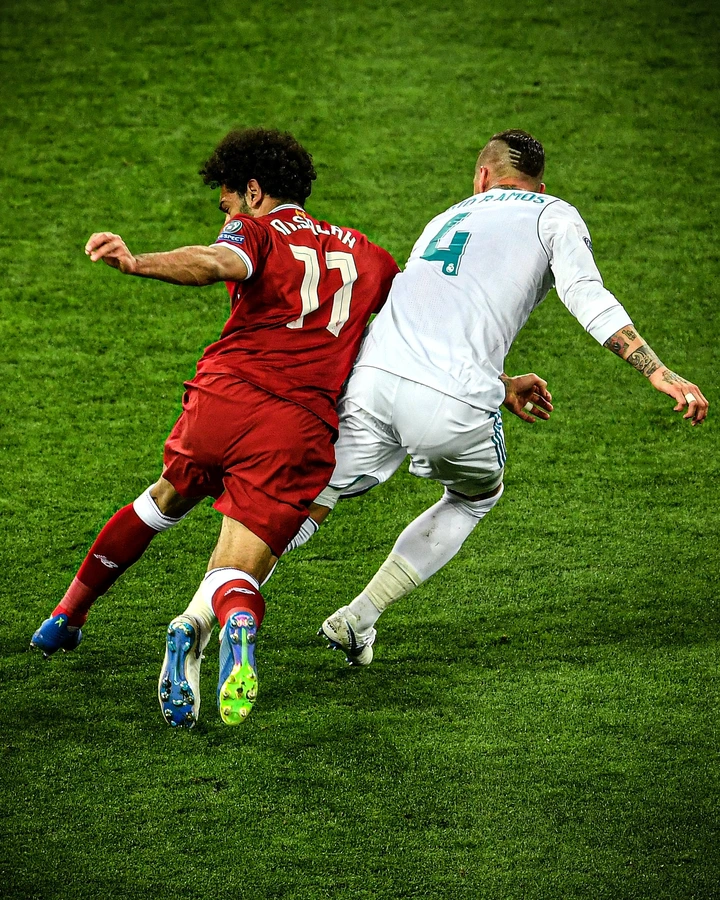 Overall, both sets of fans likewise neutral fans should no doubt expect a pulsating game and everyone will no doubt be on the edge of their seats when the kickoff whistle blows in Paris.