Salah Challenges "REAL MADRID" As Liverpool & Real Madrid Set To Face Again In The UCL Final.
--P Advertisement--

For Real Madrid, one would have thought all hopes were over when Manchester City took the lead in the 73rd minute through Mahrez to make the aggregate 5-3 on the night but yet again for the umpteenth time they have done this season in the Champions League getting the results in the stoppage time of the match, they did that again against Manchester City at the Santiago Bernabéu after two late strikes from Rodrygo sent the tie into extra time.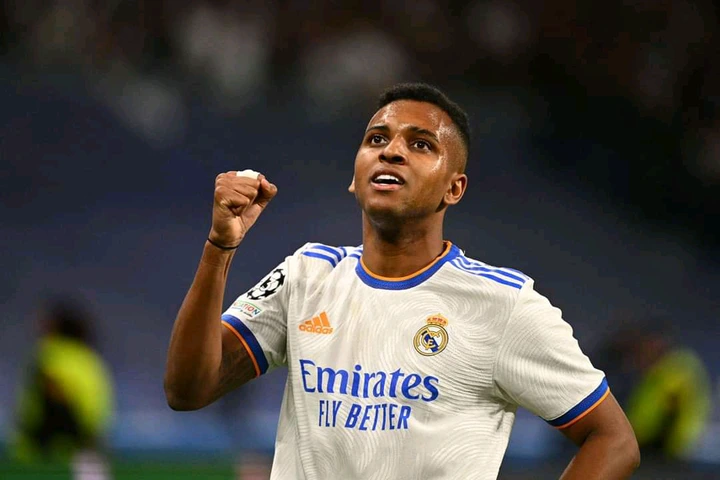 Overall in the 90th minute, it was Real Madrid that got the result after Benzema yet again, converted a penalty in the extra time and with that, Real Madrid make it into the finals of the UCL on a 6-5 aggregate over Manchester City. Having qualified for the final, Real Madrid would now battle it out with Liverpool on May 28th making it the second time the two teams would be facing off in the finals.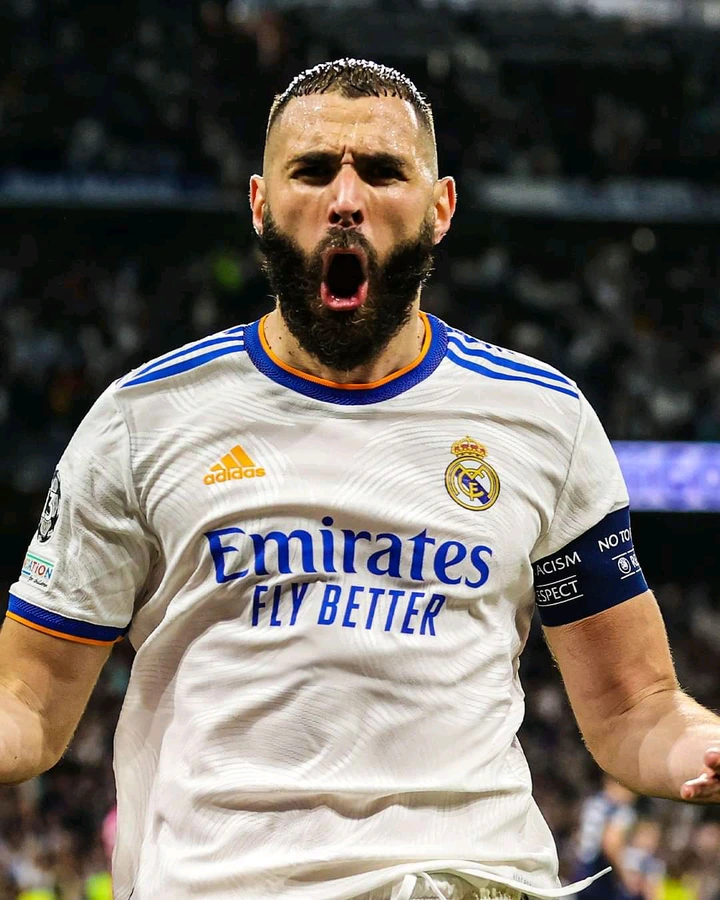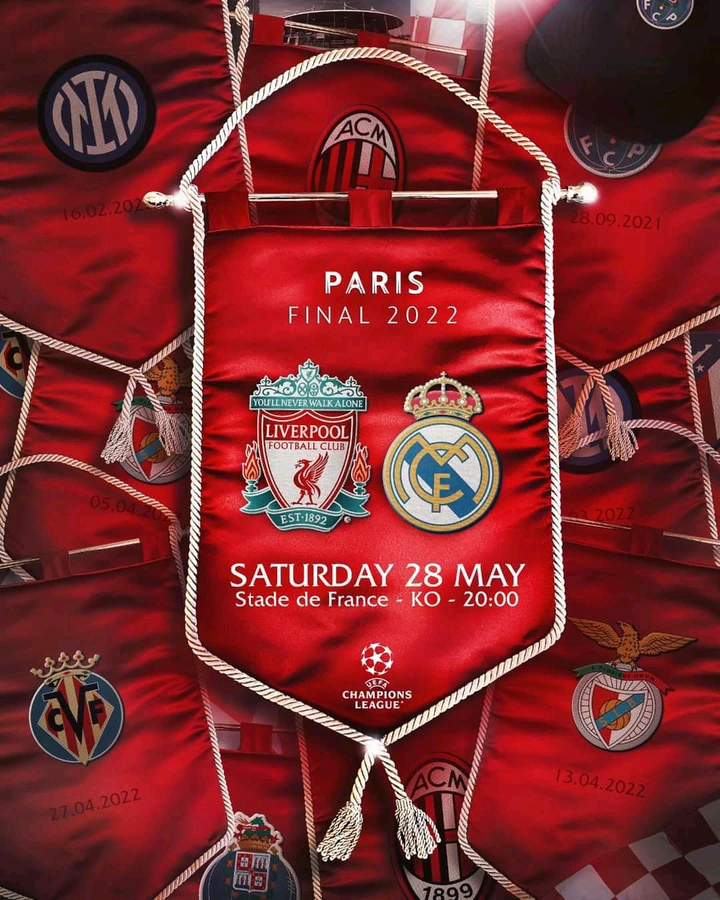 The last time Real Madrid faced Liverpool in the final back in 2018, it was the Spain side who came out on top after they defeated Liverpool 3-1, a match which saw Mohammed Salah forced off in the final after being dragged down by then Madrid captain, Sergio Ramos.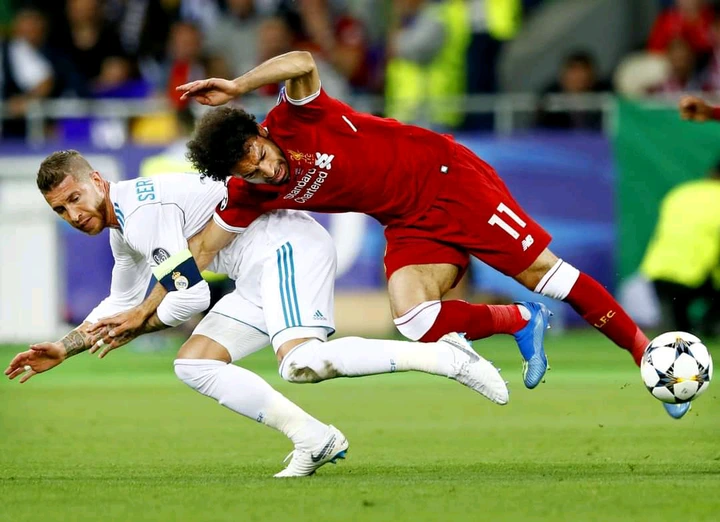 Reacting to news of having to play Real Madrid again in the final this time in 2022, Salah took to his Instagram to say "they have a score to settle" alongside pictures of him and Liverpool players.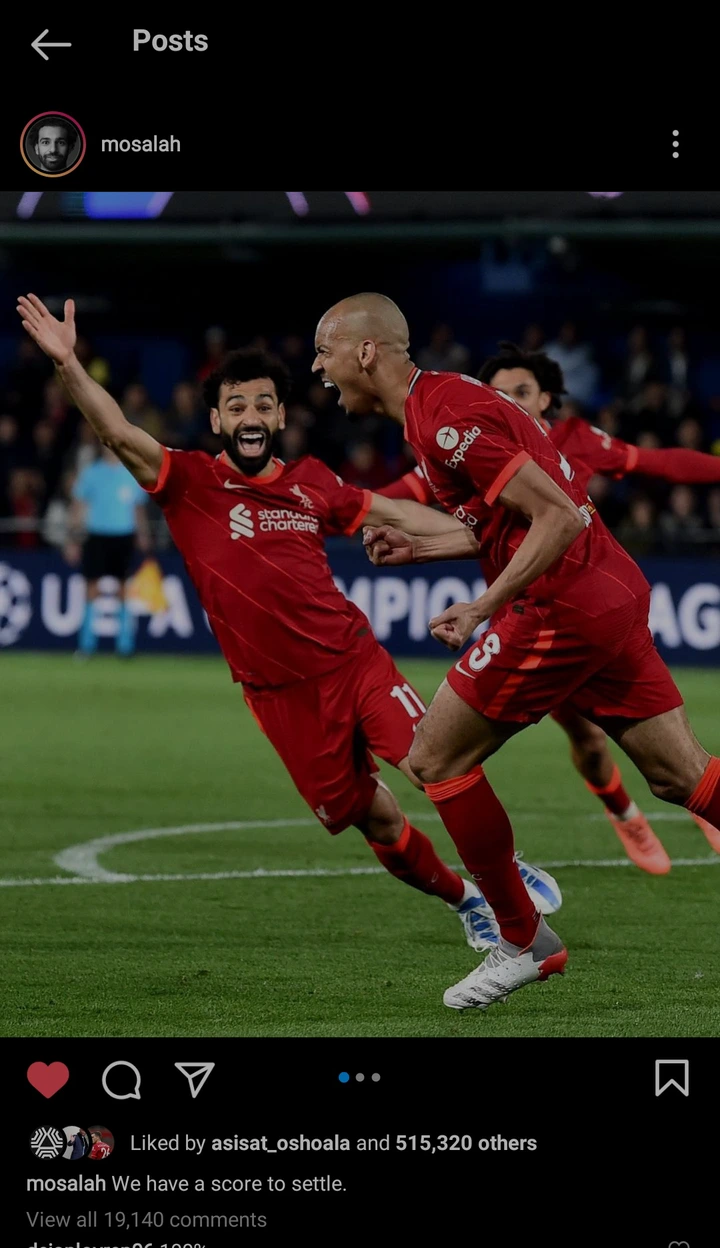 Come May 28th, do you think Salah and Liverpool would finally get their revenge over.