Pep Guardiola is one of the best Managers in the Europe's top five leagues. He is currently the most successful manager in the 21st century as he has won more titles than any other active manager in the Europe's top five leagues.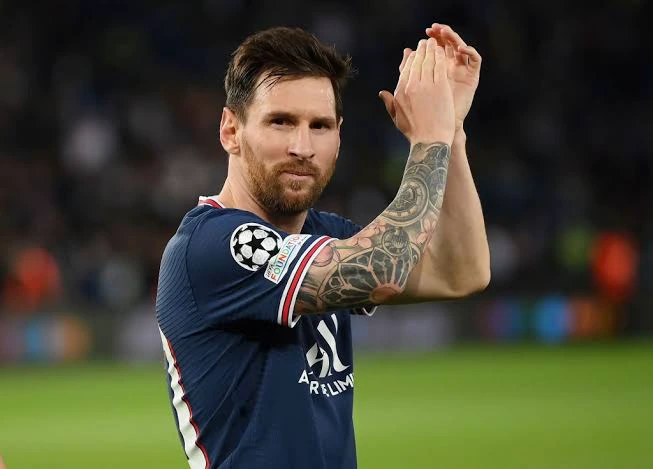 The Argentine forward scored over 200 goals in 219 appearances under his tutelege.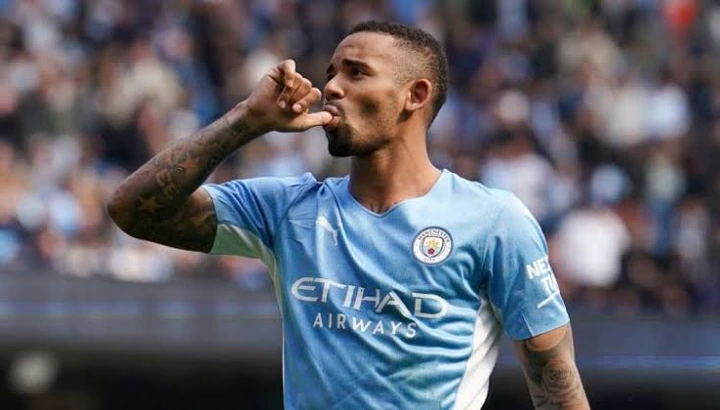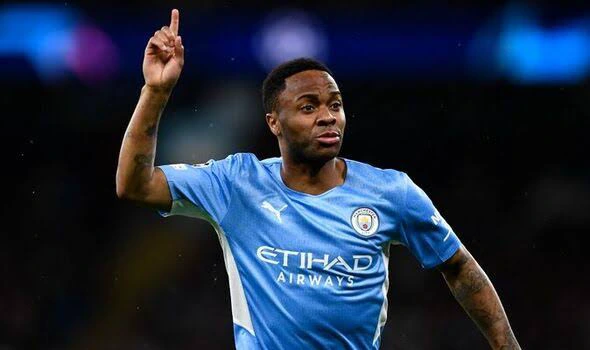 However, Sergio Aguero who has retired due to health problem is ranked second on the list. The Argentine striker scored an incredible 125 goals in 182 games. His former teammate Raheem Sterling is currently four goals away from equaling his goal scoring record under Pep Guardiola.
However, Sterling has been linked with a move to Chelsea and this means that he might not be playing under Guardiola next season. Moreso, Gabriel Jesus who is ranked fourth on the list has moved to Arsenal this summer, and this means that he won't be reaching the 100-goal mark under the tutelege of Guardiola.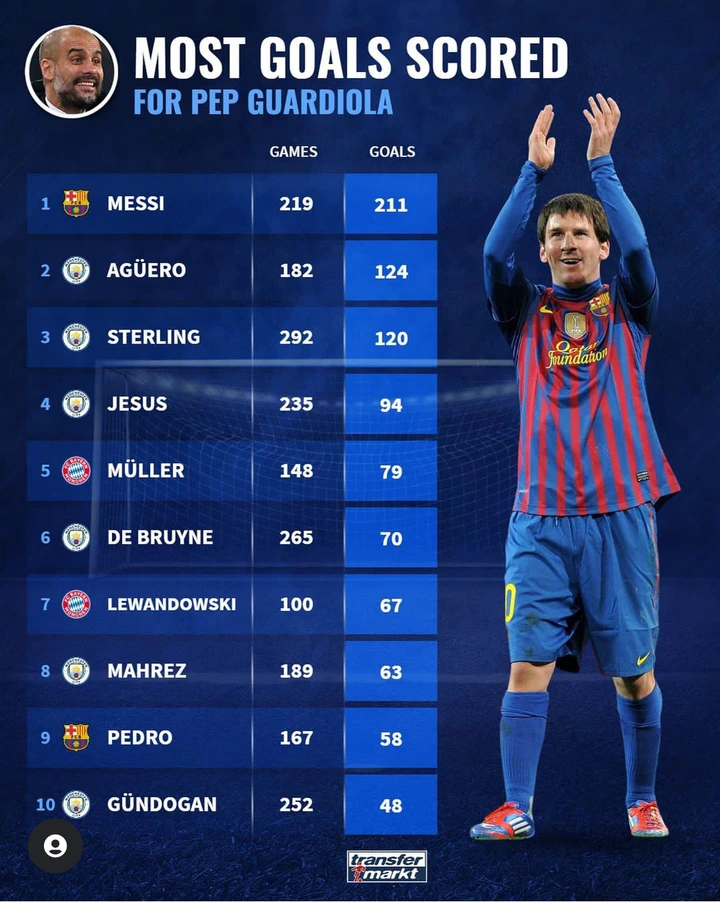 During Guardiola's spell at Bayern Munich, it is Thomas Muller who scored the most goals under him.
The German Midfielder scored an incredible 79 goals in over 140 appearances. While Robert Lewandowski needed three goals to reach 70 goals under the Spanish manager.
Nevertheless, Kevin de Bruyne is another Manchester city player who made the list. The Belgian Midfielder scored atleast 70 goals and will likely extend his tally next season.
Other Manchester city players on the list includes Riyad Mahrez and Ikay Gundogan.
Asides Messi, another Barcelona player on the list is Pedro. He needed just two goals to reach the 60-gial market under Guardiola.
Which of these players do you think was the best under the tutelege of Guardiola?