TEN (10) Teams With The Highest Income In The 2022 Summer Transfer Window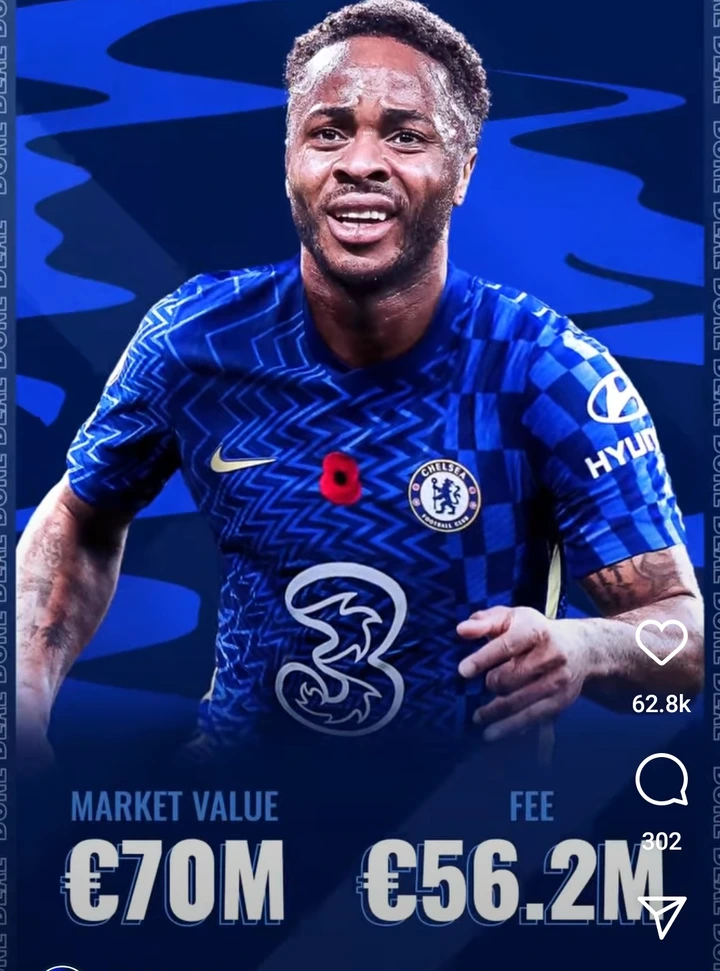 Manchester city is currently the team with highest income in the 2022 summer transfer window after selling Raheem Sterling to Chelsea and Gabriel Jesus to Arsenal.
The Premier league defending champions have already made a profit of 123 million Euros from Thier sales this summer.
Asides Manchester city, there are two other teams in the Europe's top five leagues who have made a transfer income of over 100 million Euros. Leeds United and Benfica are the clubs in question.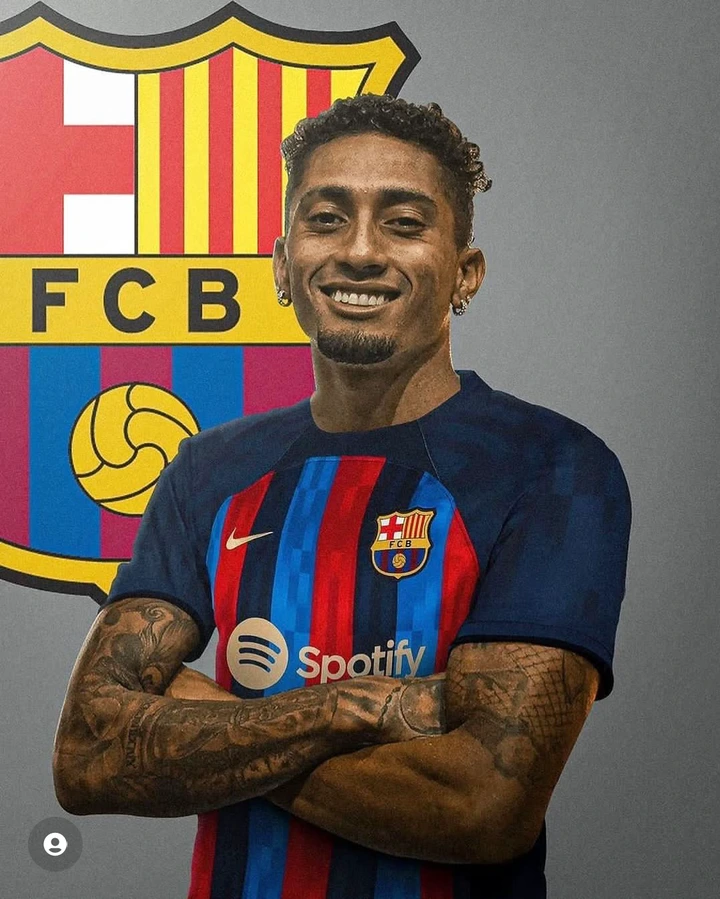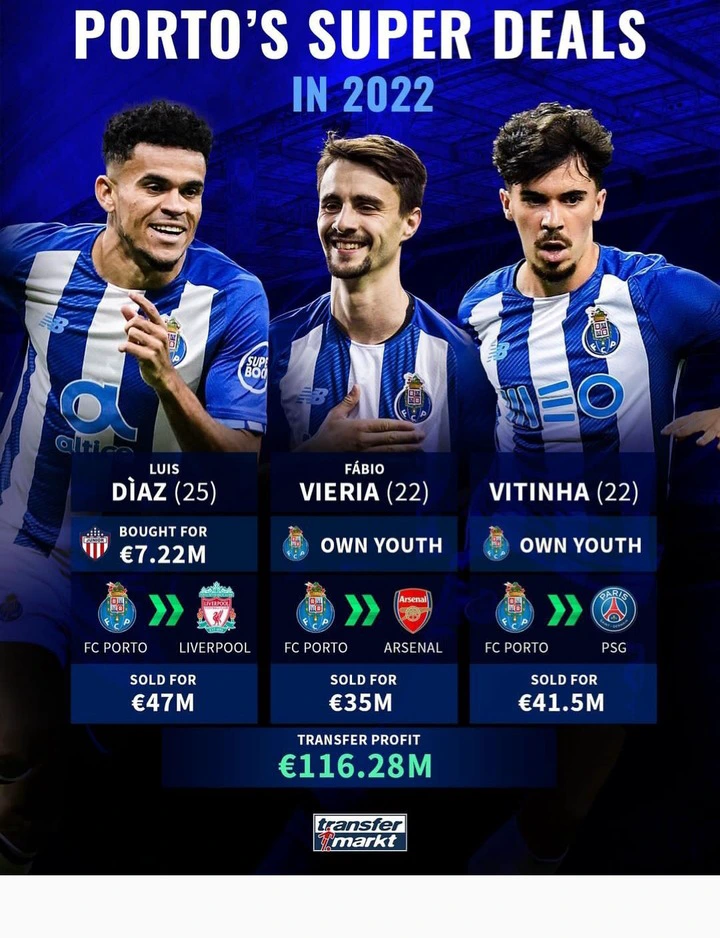 Leeds united have made a profit over 100 million Euros in the transfer windows after they sold Raphinha to Barcelona for 58 million Euros.
Benfica is ranked third on the list after they sold Darwin Nunez for 75 million Euros which could still rise to 100 million Euros due to add-ons. Porto have made two super deals in the 2022 summer transfer window.
They Portuguese champions sold Fabio Vieira to Arsenal for 35 million Euros and also sold Vitinha to Paris Saint-Germain for 41.5 million Euros. These two big sales is the reason why Porto is ranked fourth on the list.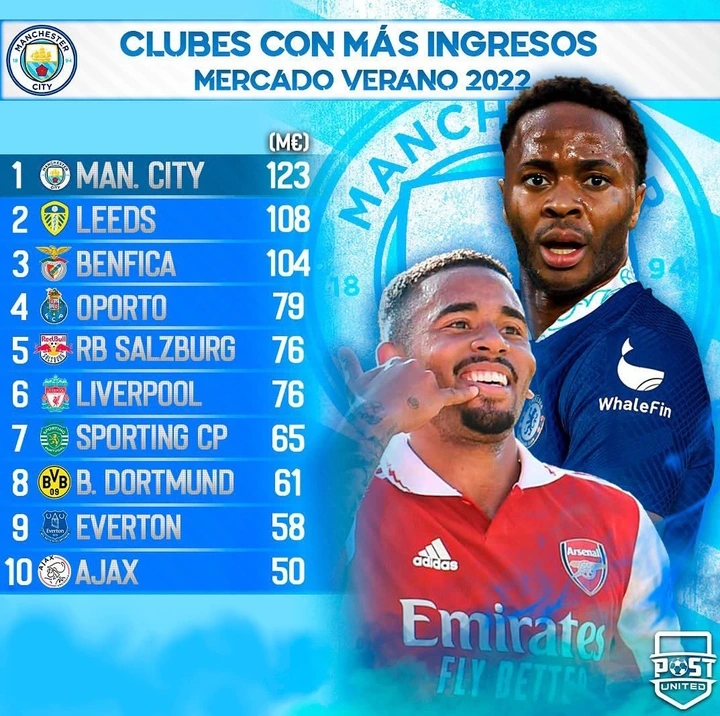 However, Salzburg are among the top teams who have made a high income from sales.
They sold Adeyemi to Borussia Dortmund and also sold Aaronson to Leeds United. Both Salzburg and Liverpool has made 76 million Euros profit in the 2022 summer transfer window.
Liverpool's Income came mostly from the sale of Sadio Mane to Bayern Munich. However, Sporting has sold Nuno Mendez to Paris Saint-Germain for 40 million Euros after the player's successful loan spell at the French club.
This explains why their transfer income was able to reach 65 million Euros.