The moment Reece James asked his idol Cristiano Ronaldo for a shirt swap
--P Advertisement--

Chelsea football club rescheduled Barclay premier league match with Manchester united last night at old Trafford ended in a disappointing 1-1 draw even though they dominated for most part of the explosive game.
Marcos Alonso was on the score sheet for Chelsea while Cristiano Ronaldo emphatically equalized for Manchester united as they shared the spoil for the second time this season.
Manchester united 1-1 Chelsea via Instagram photos.
One of the star of the night was Chelsea right wing back Reece James, he put in an extraordinary performance to win the man of the match and would have scored the winning goal if not for the wood work.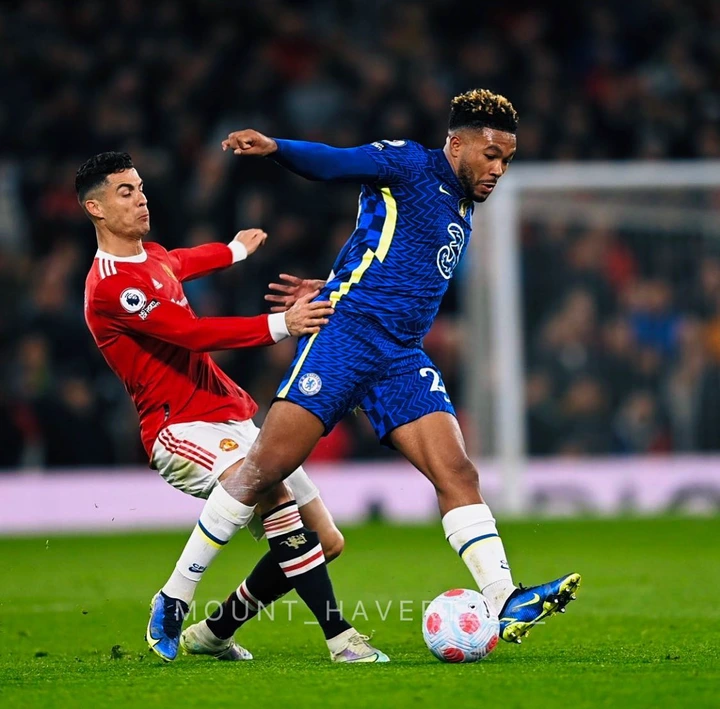 Reece James beats Cristiano Ronaldo via Instagram photos.
The Chelsea defender half way through game was caught on Camera asking for a shirt swap with the five times Ballon D'or winner Cristiano Ronaldo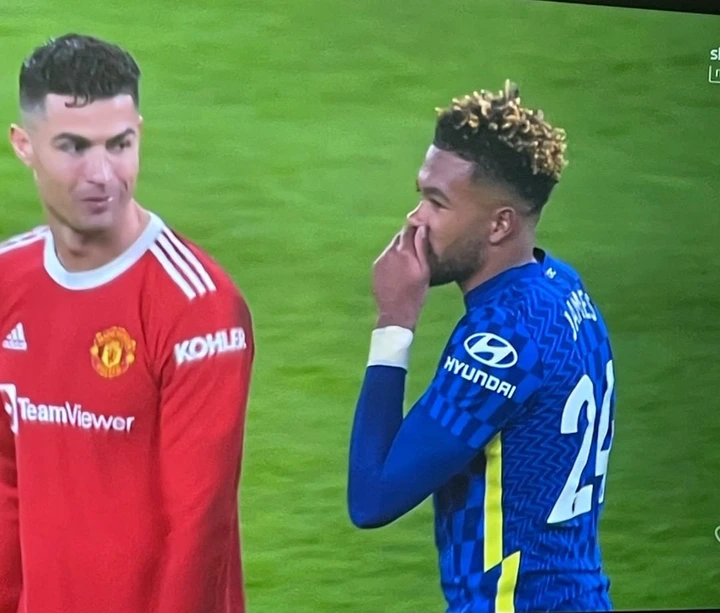 Cristiano Ronaldo and Reece James moment via Instagram photos.
Recall that the Chelsea youngster regards Cristiano Ronaldo as his idol and it was clear to see the delight on his face.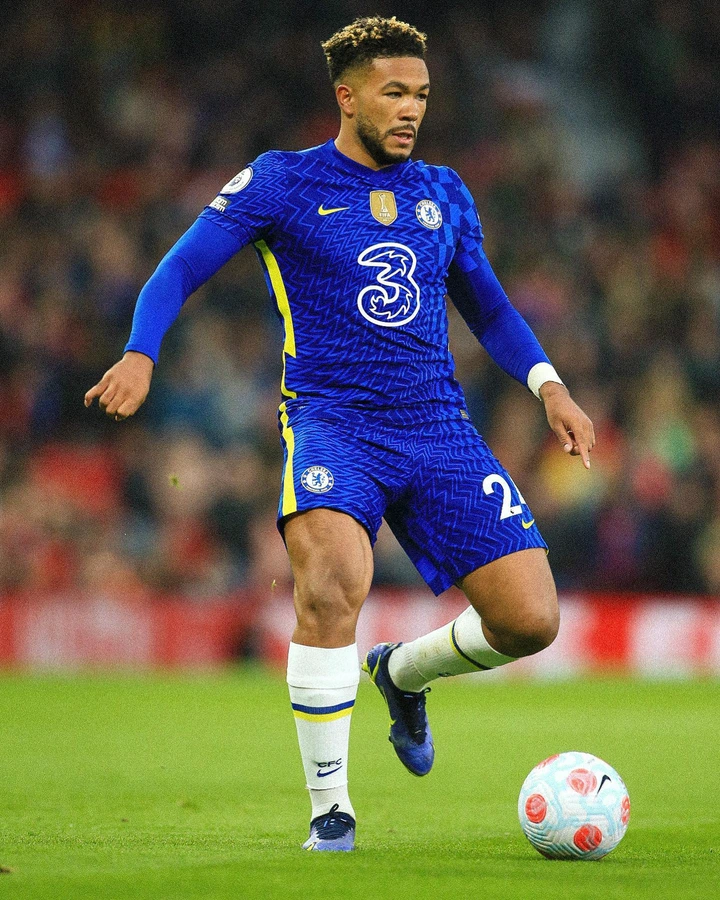 Reece James last night via Instagram photos