Arsenal Agree Deal With Tielemans
Arsenal have agreed on personal terms with 25-year-old Leicester City midfielder, Youri Tielemans.
This claim was made by respected Journalist Ben Jacobs.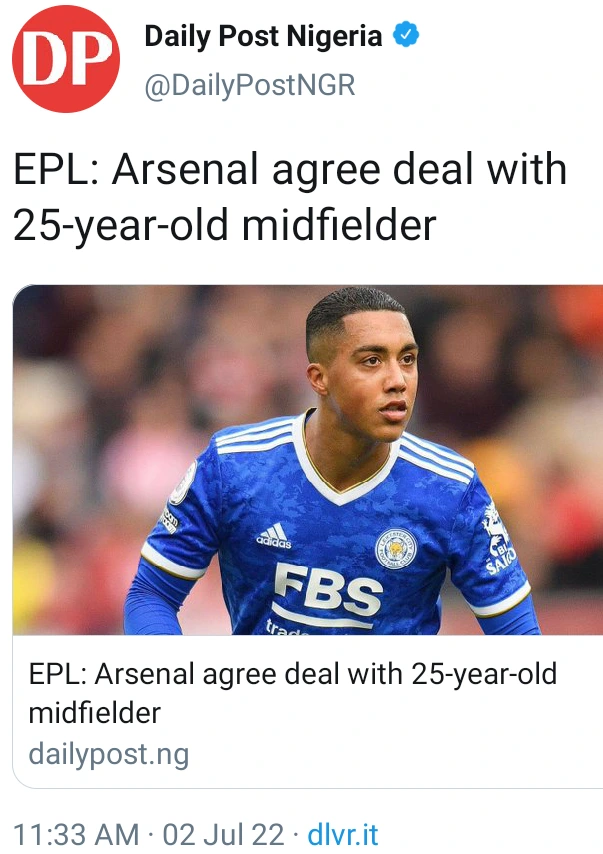 According to Jacobs, Arsenal have 'put in a heck lot of work' to secure a deal for the Belgium international.
Speaking to GiveMeSport, Ben Jacobs was quoted as saying: "Arsenal have put in a heck of a lot of work into Tielemans.
The Egyptian has ended speculation about his future, by putting pen to paper on a bumper deal until 2025.
Salah is now ahead of Cristiano Ronaldo (Manchester United) and Kevin De Bruyne (Manchester City), who are on reported salaries of £385,000-per-week.
City's new striker, Erling Haaland, is close behind on £375,000-per-week, the same wage as United goalkeeper David de Gea.
Arsenal Confirm The Departure Of Top Midfielder To Another European Giants
Premier League side Arsenal have confirmed the departure of French professional midfielder Mattéo Guendouzi who has completed a permanent move to Ligue 1 club Marseille. Last season, Matteo Guendouzi played for Ligue 1 club Marseille on loan from Arsenal and the Frenchman helped the side to finish as second best on the table.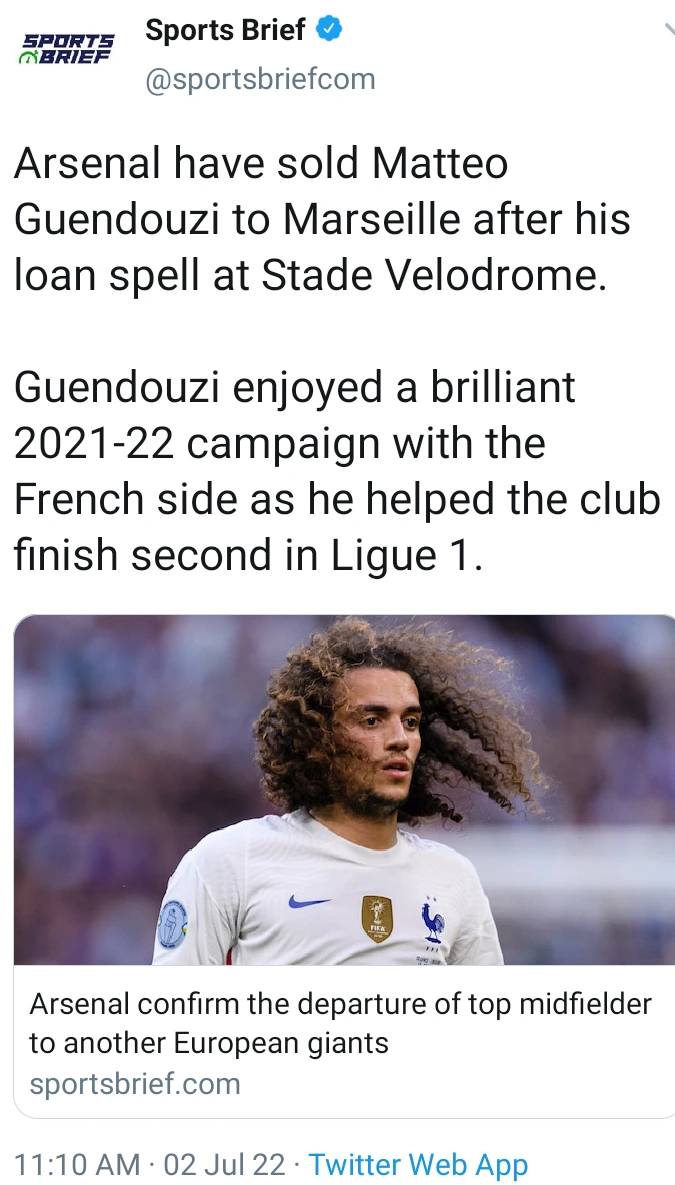 Playing in the Champions League next term is the opportunity Matteo Guendouzi does not want to miss and reason he decided not to return to the Emirates stadium.
Everton to replace Richarlison with Dennis
Top English side Everton are reportedly planning the signing of Nigerian striker Emmanuel Dennis from Watford, following the sale of Richarlison to Tottenham.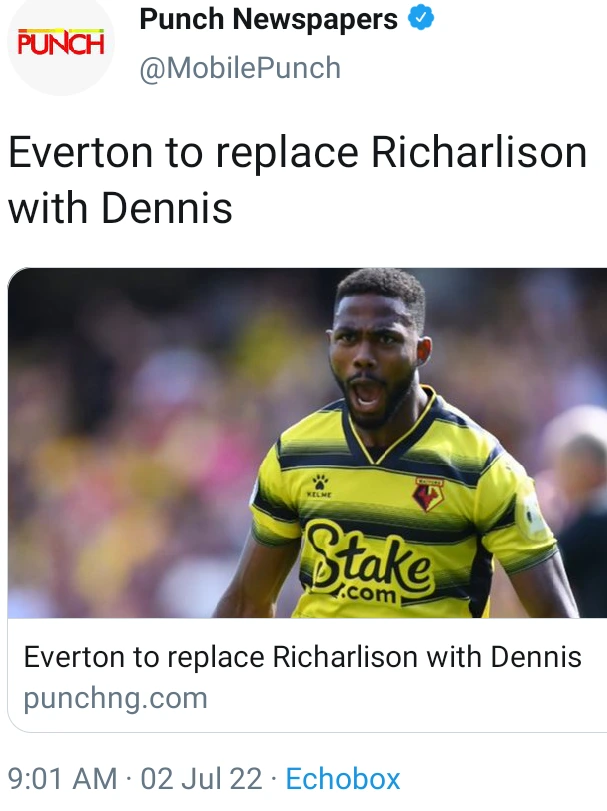 The Toffees are expected to be active in the current transfer window. Following a season in which they narrowly avoided relegation, improving the squad will be a must.
However, they have also suffered a setback early in the window; Richarlison, Everton's top scorer last term was sold to Tottenham for a reported £50millionfee.
As such, the Toffees will want to nail down a replacement soon.