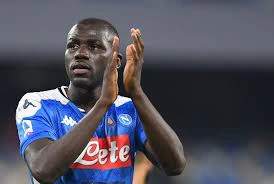 For what could become his last season in Naples, Kalidou Koulibaly shone again. A Senegalese international compact and difficult to dominate in the aerial field. A service firefighter capable of intervening in a disaster and reviving properly.
Perhaps the toughest defender in Serie A. Milan Skriniar imposes impressive athletic pressure throughout the season. Strict marking to avoid getting caught in the back. His sometimes limited ability to turn around is compensated by tactical intelligence and a science of placement. 4 goals this season for him as a bonus.
8. Fikayo Tomori – AC Milan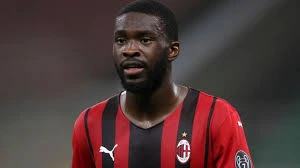 Fikayo Tomori is only 24 years old and yet he already brings a crazy serenity in a defense. After his transfer of 28 million euros last summer, here he is indisputably holder. He has only missed seven games this season. Its presence in defense makes it possible for AC Milan to clinched series title this season.
7. Jules Koundé – Sevilla FC
He is only 1.78m tall and yet… Jules Koundé loses few duels in the air and does not need to push hard to contain top La Liga scorers. A precise and regular defender in his matches. Few errors or recovery problems. A rock capable of breaking lines on a pass. Perhaps his last season in Seville before joining London.
 6. Pau Torres – Villarreal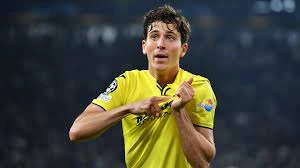 In a slow and often buffered defense, the Spanish international plays the role of savior. Miraculous rescues on the line, saving interventions or clear clearances. A role that we find in the opposing area: 5 goals this season and in important matches.
5. Antonio Rudiger – Chelsea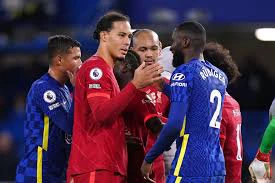 Perhaps the best central defender in Europe. Antonio Rüdiger showed he had an incredible long game. Transversals of sixty meters in the feet. 4 assists for him in this area this season, a feat for a central. Add to that 4 goals and a terrific defensive placement. An up-and-coming executive for Real Madrid.
4. Joel Matip – Liverpool.
Nobody expected Joel Matip at this level of excellence. However, the rock of the Reds has passed a milestone this season. An assumed complementarity with Van Dijk and an even more impressive recovery. A long game which will be difficult to match with him also 3 assists in the key. Special feature for him: his ability to pierce the opposing block with the ball at his feet. At 30, he is having his best season.
3. Eder Militao – Real Madrid.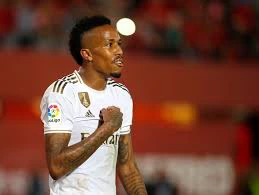 The most present player on the pitch for Real Madrid this season. Éder Militão has participated in 50 matches for the Merengue. Over three quarters of the exercise, it was an impossible wall to cross. In block low or high, no error. In the last quarter, the Brazilian international lost strength and concentration. 24 years old only.
2. Ruben Dias – Manchester City
In his absence, Manchester City has lost a lot of performance. Ruben Dias was out for more than a month and a half: results, half as many goals scored and 4 points lost in the Premier League and a Cup elimination. A Portuguese international influences the placement of his hinge but just as much on the construction of the game. 2 goals and 4 assists for him in PL. Over 80% of aerial duels won over the season in England.
1. Virgil Van Dijk – Liverpool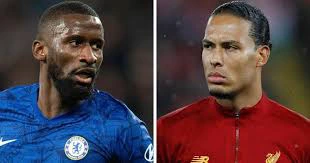 The complete panoply of the central defender. Virgil Van Dijk is able to win all aerial duels, to raise in short or long game, to score from a corner (4 goals), to distribute caviars (5 assists), to make intelligent mistakes without taking the slightest red. 50 games this season and consistent consistency to take Liverpool into the top two in every competition.