Top 5 Big Clubs Mohamed Salah Could Join On A Free Transfer Next Summer Transfer Window.
--P Advertisement--

Sparking this season with Liverpool, Mohamed Salah is out of contract with the Reds on June 30, 2023. The Egyptian has yet to extend his contract.
Who says "Mohamed Salah", says Liverpool. A true icon of Anfield, the Egyptian has been a player there since 2017. Adored by an entire people, the former Roma player has the confidence of his coach and is the absolute leader of his team. He has over 155 goals in 250 games with the English club and is perfectly installed in this group which works so well.
But now, the question of a future outside Liverpool is legitimate. The left-hander still hasn't extended his contract which expires next season.
Its future remains uncertain. In the meantime, major European clubs are monitoring the situation.
Here are five big clubs Mohammed Salah could join next summer.
1. FC Barcelona Spain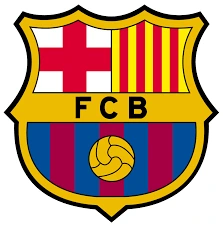 Barca could become an interesting transfer window opportunity for Mohamed Salah. Ousmane Dembélé's future remains just as uncertain as the Egyptian's with the English club, so why not imagine a Blaugrana interest in the Premier League striker. It would obviously be a step up for Xavi's side.
The Telegraph adds that two clubs would have made eyes at him in order to welcome him. FC Barcelona is one of the options for the player, who would be more tempted by a challenge in Spain.
2. Paris Saints German France

PSG are definitely a club to consider for Mohamed Salah's future. Everything will depend on that of Kylian Mbappé, which remains unclear at the moment.
In the event of the departure of the French star, replacing him with the Liverpool player would appear to be a positive affair. The number 1 objective of the capital club will be to keep its striker but there is no need to hide: Mohamed Salah is also an offensive certainty.
3. Juventus Italy
What if Juventus became the real surprise of this case? With the departure of his technical leader Paulo Dybala, the Bianconeri will have to replace him and the Egyptian star could become an interesting option. Juve coach Max Allegri would like to play in 4-3-3 next season. It must be said that a Salah-Vlahovic-Chiesa trio would scare many teams.
4. Real Madrid Spain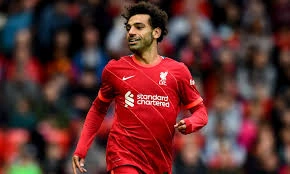 If the probability is so low for Real Madrid, it is obviously not for an economic question but for a question of objective. It's no longer a secret that Florentino Perez's priority this summer is Kylian Mbappé.
But definitively excluding the Spanish club in the Mohamed Salah file would be the worst possible mistake. In the event of failure in the Mbappé file, the left-handed attacker could become an interesting idea. The future will certainly give us more indications on this subject.
5. MAN UTD England.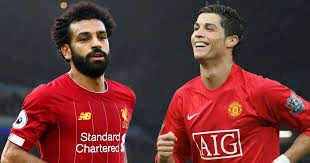 UNITED have long been chasing some star quality on the wing.
Natural centre-forwards Anthony Martial, Marcus Rashford and Mason Greenwood are all deployed out wide.
Jadon Sancho was signed in a £73million deal in the summer, while youngsters such as Amad Diallo are options.
But to sign Salah would be a major coup for United – however unlikely it would be for him to leave Liverpool for their fiercest rivals.
With Salah on the right wing, Ronaldo center forward and Sancho on the left, the Red Devils could finally prove to be a force once more.