The UEFA Champions League final will take place on Saturday 28th May 2022. The match is scheduled for around 20:00 West African time.
The match will be between Liverpool FC of England vs Real Madrid CF of Spain. Liverpool has won a total of six UEFA Champions League titles while Real Madrid has the highest number of UEFA Champions League titles in the history of football with a total of 13 Champions league titles.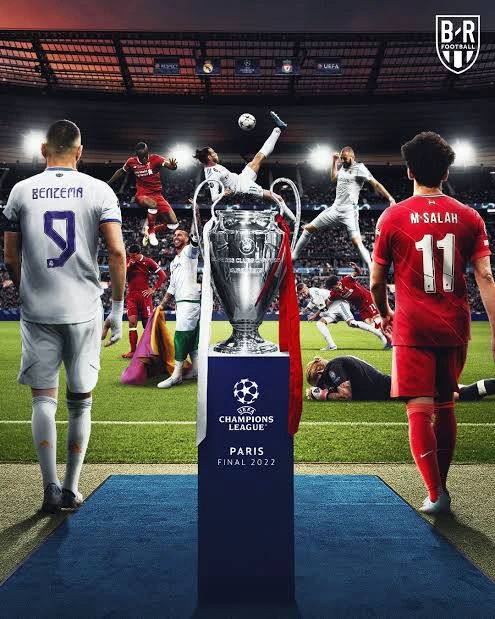 The two clubs will battle themselves for the 2021-22 UEFA Champions League final in France (Paris). Liverpool won Villareal 3-2 in aggregate to reach the final, while Real Madrid performed a miraculous comeback against Manchester City in a 5-6 aggregate to reach the UEFA Champions League.
The UEFA Champions League final venue ground has been fully prepared ahead of the huge game that will be played on Saturday between Jurgen Klopp's and Carlo Ancelotti's men.
See photos 📸 below