What Egyptian King Salah Did To Manchester United That Left Their Fans In Disbelief
To move top of the Premier League, Liverpool outclassed a desperate Manchester United in an uncomfortably one-sided match at Anfield.
--P Advertisement--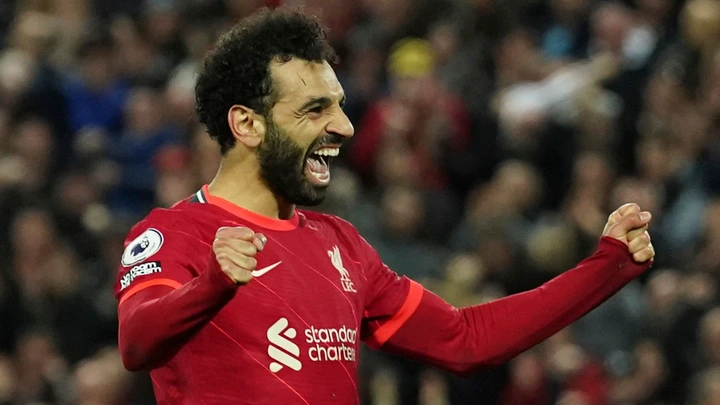 Salah is back among the goals, Liverpool put the pressure on Man City, but problems mount for Man Utd |
Manchester City can reclaim the first position against Brighton on Wednesday, but this was yet another exciting reminder of Jurgen Klopp's team's determination to catch them in their pursuit of a historic quadruple.
It was also a stark indication of the monumental task facing United's new manager, Erik ten Hag, as United was beaten to a pulp by Liverpool, the talent and mentality gap between the two sides a chasm.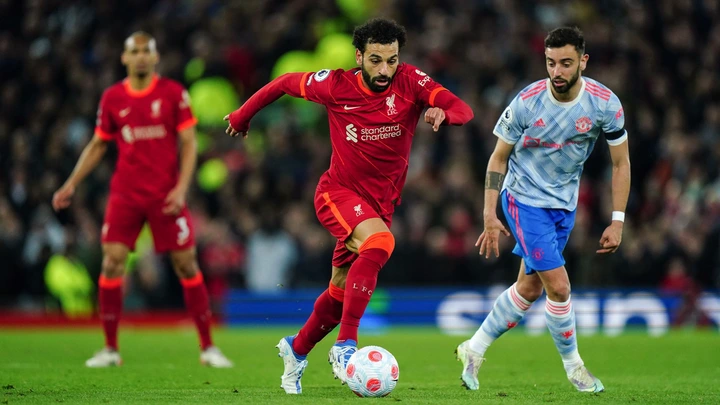 Cristiano Ronaldo was absent due to the death of his newborn baby, and both sets of supporters applauded a touching tribute in the seventh minute.
Liverpool had already taken the lead, with Luis Diaz scooping home Salah's ball before the Egyptian broke an eight-game goalless streak after 22 minutes, thanks to Sadio Mane's wonderful pass.
With a first-time strike from Diaz's ball in the 69th minute, Mane erased whatever faint chances United had of making this a difficult evening for Liverpool before Salah completed the thrashing with five minutes remaining.
Liverpool became the first club to score at least eight Premier League goals against United in a single season with their 5-0 triumph at Old Trafford in October.
From the first whistle, United was swept away by wave after wave of Liverpool onslaught, all orchestrated by master orchestrator Thiago Alcantara from midfield.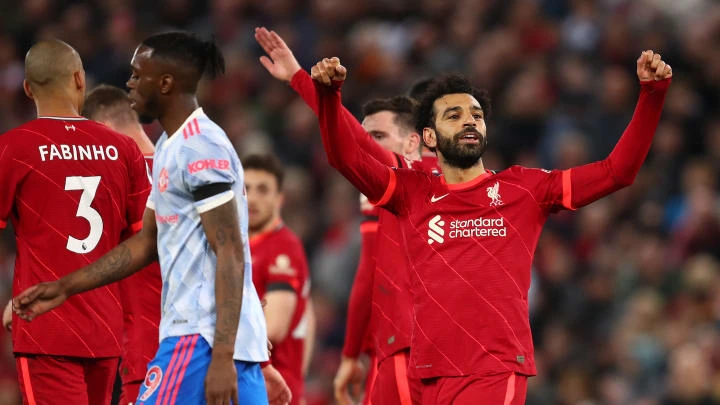 Liverpool completely swamped United, aided by an ecstatic Kop, as they were faster, slicker, and simply in a different league than their defeated opponents.
When Thiago was replaced by Naby Keita, the crowd gave him a standing ovation, but Diaz, Mane, and Salah gave equally impressive performances.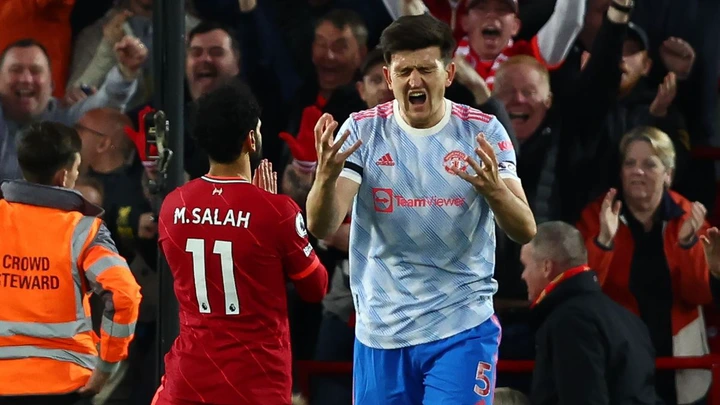 Manchester City
Before their next game, Liverpool has put down the challenge to reigning champions City, and it's difficult to see who can beat them in this form.