Why Burkina Faso Goalkeeper Was Sober At The End Of The Game Against Nigeria
--P Advertisement--

Nigeria were Champions of the WAFU Zone B Championship final at Cape Coast last night. But it came at a cost for their opposition, the goalie made an erratic mistake in the early minutes of the second half, he failed to make a good catch on the ball from a set-piece being played by Emmanuel Michael.
The Burkina Faso Goalkeeper was sober at the end of the game because he knew he should have saved that ball easily.
This is one of those things that demoralize goalies in their career, having a good run and then soiling it with a simple mistake. Traore reaction to his team defeat tells us a lot about his character for the team.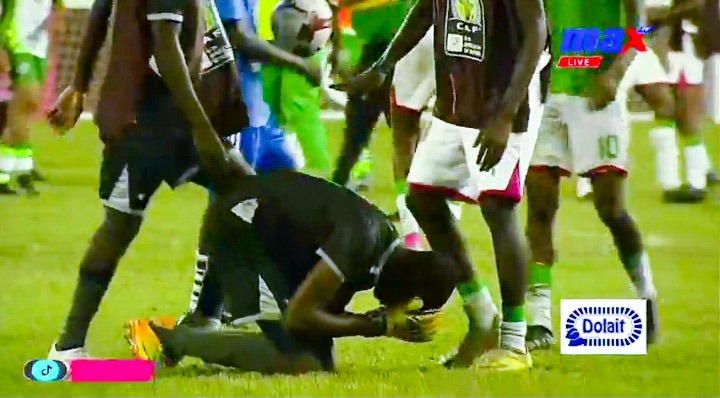 He's young but he knows what that title means for his people at home. He made a couple of saves in the game to stop Nigeria from scoring more goals. Most especially his brilliant save to stop Abdullahi from getting a hat-trick in the late rounds of the game. The Burkina Babe didn't play badly, they played against a team that was destined to be the winner. They will be in the AFCON under-17 games next year in Morocco.